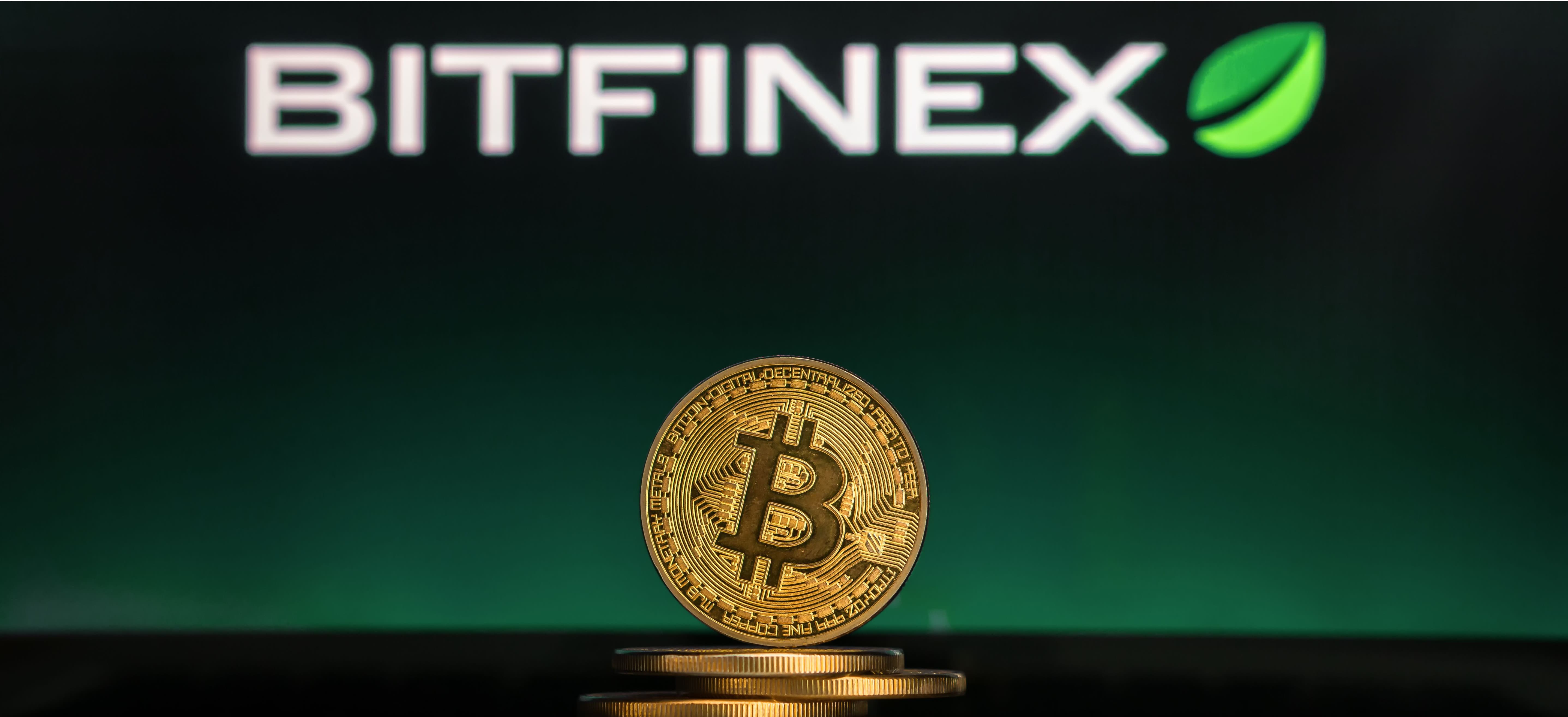 24K-Production / Shutterstock
🗓️
Updated: July 27, 2023
We adhere to strict standards of editorial integrity to help you make decisions with confidence. Please be aware that some (or all) products and services linked in this article are from our sponsors.
We adhere to strict standards of editorial integrity to help you make decisions with confidence. Please be aware that some (or all) products and services linked in this article are from our sponsors.
Bitfinex pros and cons
Pros
Low trading fees
Extensive cryptocurrency support
Staking and lending options for passive income
Ability to trade on margin
Paper trading is available
Cons
Bitfinex has suffered numerous hacks
Regulatory pressure and fines due to Bitfinex's connection with Tether
A steep learning curve
Who is Bitfinex for?
Bitfinex is one of the largest global cryptocurrency exchanges. Extensive crypto support, low fees, and advanced trading tools are the main reasons to use Bitfinex.
However, the exchange has suffered numerous hacks. And ongoing regulatory concerns with iFinex Inc, its parent company, are concerning. Ultimately, investors should tread carefully when depositing funds with this exchange due to its troublesome history.
What we like about Bitfinex
While Bitfinex isn't available in the United States, it's still a popular global exchange for several reasons. Most notably, it has numerous advanced trading tools and some of the lowest exchange fees.
Customizable trading dashboard
One of Bitfinex's main selling points is its advanced trading dashboard. This web-based trading portal lets you use over a dozen different indicators and tools for technical analysis. Traders also have access to historical order book data.
As for placing trades, there's over 100 trading pairs. You can buy popular cryptos with USD or other currencies like Euros, British Pounds, Japanese Yen, and Chinese Yuan. Crypto swapping is also available.
Bitfinex also supports several order types beyond spot trading:
Limit
Market
Stop
Stop limit
Trailing stop
Fill or kill
Immediate or cancel
Overall, Bitfinex has one of the best dashboards for advanced traders. And its mobile app has the same charting tools and functionality.
If you want a simple crypto trading solution, Bitfinex is pretty intimidating. However, it offers paper trading, so beginners can at least try out the platform and test their trading skills before making a deposit.
Low trading fees
Bitfinex has some of the lowest trading fees out of all crypto exchanges. This is also why it's so popular for active traders and has immense daily order volume.
Trading fees start at a 0.10% maker and 0.20% taker fee. This is comparable to exchanges like Binance and FTX.US and is significantly cheaper than Coinbase.
Bitfinex fees also use a tiered discounting system, so you pay less the more you trade. But most levels only reduce maker fees, and you need to trade $10,000,000 over a 30-day period to get the first taker fee discount.
That said, the starting fees are extremely competitive. And you get a 15% taker fee discount on crypto-to-crypto and crypto-to-stablecoin trades for holding $1 USDT worth of LEO, the platforms' native token. If you hold $5,000 USDT worth of LEO, the discount increases to 25% and adds a 10% discount for crypto-to-fiat trades.
Margin trading
If you're new to investing in digital assets, margin trading probably isn't worth the risk, especially with how volatile crypto markets can be.
But if you want to trade with up to 10x leverage, Bitfinex is for you. You have to complete Intermediate verification to unlock margin trading. This involves uploading more photo ID, proof of address, and answering a financial questionnaire.
Initial equity varies depending on the trading pair. For example, trading BTC/USD requires 10% initial equity, whereas ETH/USD requires 20% currently. As for collateral, you get 10x leverage on most assets. However, some cryptocurrencies have "collateral haircuts" due to increased risk, so you get slightly less leverage.
But all in all, Bitfinex lets you open long and short positions to trade on margin. Bitfinex also supports derivative trading if you complete Intermediate verification.
Staking and lending rewards
The main reason to use Bitfinex is its advanced trading tools and low fees. But customers can also earn passive income with their crypto through Bitfinex's staking and lending rewards.
For staking, you simply deposit cryptocurrencies in your Bitfinex account that you want to stake. Bitfinex holds most staked tokens in a cold wallet and only stakes a portion of assets to reduce risk. In exchange, it pays you a certain amount of weekly interest that varies by asset.
Currently, Bitfinex supports over 10 cryptocurrencies for staking:
| Token | APY |
| --- | --- |
| Algorand | 3% - 5% |
| Cardano | 4% - 5% |
| Cosmos | 1.5% - 3% |
| EOS | 0% - 3% |
| Ethereum 2.0 | Up to 10% |
| Kusama | Up to 8% |
| Polkadot | Up to 7% |
| Polygon | 15% - 17% |
| Solana | Up to 6.5% |
| Tezos | 3% - 5% |
| Tron | 6% - 8% |
Rewards pay out in-kind and you don't pay fees for staking. The fact you don't have to lock-in crypto for month-long periods is also a plus in case you want to eventually sell.
Bitfinex also integrates with Celsius, so you can lend out your crypto to earn interest. Celsius is a popular alternative to BlockFi. It has interest rates as high as 17% for certain tokens and it supports dozens of cryptocurrencies.
OTC trading
Over-the-counter (OTC) trading lets you execute large trades directly with another party rather than relying on public order books. This lets you buy or sell large amounts of crypto at an agreed upon price without impacting exchange market prices.
You can OTC trade with other Bitfinex users and the minimum order amount is $50 USD equivalent. Bitfinex also has its own OTC desk with a $100,000 USD equivalent for trading.
Both buyers and sellers pay a 0.1% OTC fee for peer-to-peer trades. Bitfinex's OTC desk doesn't charge fees however, so it's attractive for large trades.
Where Bitfinex could improve
Bitfinex has competitive fees and some of the most advanced trading tools available. Its staking and lending options also let you earn passive income. However, as a company, Bitfinex has had a bumpy roadmap, and this presents several downsides.
Security
Bitfinex began in 2012, and the global exchange quickly grew into one of the most popular options.
But throughout its history, Bitfinex has been plagued with security issues. This includes a 2015 hack of Bitfinex's hot wallet that lost 1,500 bitcoins. It also includes its 2016 hack of nearly 120,000 Bitcoin, one of the largest exchange hacks in history.
For context, this amount of bitcoins is worth roughly $4.7 billion at today's prices. At the time, Bitfinex was forced to spread out damages, so customers incurred a 36% "haircut" on their account values. It took until 2017 for Bitfinex to buy-back BFX tokens which it had issued to impacted customers as an IOU.
Bitfinex does have security protocols in place like two-factor authentication and IP whitelisting. But numerous hacks aren't a sign of confidence.
Ease of use
Bitfinex is for active traders who want to conduct technical analysis or trade on margin. But it's not very beginner-friendly or intuitive.
Furthermore, Bitfinex doesn't have a lite version that caters to beginner investors. Its mobile app is basically a port of the complex web trading dashboard.
Handling the learning curve means you get low trading fees and a range of useful tools. But if you're an occasional crypto investor who values simplicity, exchanges like Coinbase or Gemini are better choices.
Transparency
Security breaches are one issue Bitfinex has dealt with over the years. But the company has also faced regulatory and legal issues because of alleged shady practices.
Much of this has to do with Bitfinex's parent company, iFinex Inc, and some founders being involved in Tether, one of the most popular stablecoins. According to Attorney General James, a 2019 investigation into Bitfinex found that "the operators of the 'Bitfinex' trading platform, who also control the 'tether' virtual currency, have engaged in a cover-up to hide the apparent loss of $850 million dollars of co-mingled client and corporate funds."
Bitfinex denied these allegations, but trouble didn't stop there. In October 2021, the Commodity Futures Trading Commission (CFTC) fined Tether with a civil monetary penalty of $41 million. The fine came as a result of misleading claims about Tether being fully backed by dollar reserves.
The CFTC also fined Bitfinex with a $1.5 million civil monetary penalty after finding that Bitfinex engaged in illegal, off-exchange financed retail commodity transactions with U.S. persons who weren't eligible under the Commodities Exchange Act (CEA).
For everyday traders, much of this regulatory concern and noise might be easily missed. But the fact is that both Bitfinex's parent company and the exchange have been in hot water with regulators numerous times.
Supported cryptocurrencies
Bitfinex supports over 150 cryptocurrencies, including popular coins like:
1inch
Algorand
Axie Infinity
Cardano
Chainlink
DAI
Dogecoin
Litecoin
Monero
Polygon
Solana
Tezos
Uniswap
This is significantly more selection than exchanges like FTX.US and is similar to Coinbase.
Fees and limits
Bitfinex charges a 0.20% taker and 0.10% maker fee for its first fee tier. Trading fees can drop as low as 0.055% for taker fees and 0.00% maker fees. However, reaching tier two for trading fee discounts requires trading $500,000 USD equivalent in a 30 day period, which isn't realistic for most traders.
Even so, Bitfinex has very low base trading fees. And when you add in 25% in potential taker fee discounts for holding LEO tokens, it becomes even more affordable.
Furthermore, Bitfinex doesn't charge deposit fees on crypto or stablecoins. But it charges a 0.10% fee for bank wires with a minimum $60 Euro or USD fee, which is a downside. Some cryptos and stablecoins also charge withdrawal fees. You can view Bitfinex's fees page for a list of current withdrawal fees.
In the long-run, Bitfinex helps you save money on trading fees. But don't make too many deposits to avoid the $60 minimum fee.
Account opening process
Signing up for Bitfinex takes a few minutes and requires entering a username, email, and password. You must also use the Google Authenticator App to enable two-factor authentication.
Afterwards, you complete know your customer (KYC) requirements to unlock trading. Bitfinex has four levels of verification: Basic, Basic Plus, Intermediate, and Full.
Basic verification requires uploading a government photo ID, a selfie, and your phone number. This unlocks exchange trading, but you can't fund your account through wire transfer.
Realistically, you need to complete Intermediate verification to fund your account, trade every trading pair, and access margin trading. This requires submitting another piece of government ID, proof of address, and answering a financial questionnaire.
Full verification doesn't prove many additional benefits unless your jurisdiction requires extra verification for margin and derivatives trading. In this case, you upload a bank statement to complete full verification.
How safe is Bitfinex?
Bitfinex has the same security protocols many other leading exchanges do. This includes account two-factor authentication, IP whitelisting, and suspicious activity detection. It also states only 0.5% of assets are held in hot wallets.
That said, Bitfinex doesn't have any insurance policy in place. And considering its history of hacks and regulatory issues, it's not the safest exchange.
In comparison, exchanges like Coinbase provide up to $250,000 in FDIC-insurance on cash balances. Coinbase also has crime insurance that protects a portion of digital assets.
Best alternatives to Bitfinex?
For Bitfinex, the elephant in the room has always been its parent company's strange involvement with Tether and its several hacks. As an investor, you can't ignore these red flags. Ultimately, there are several Bitfinex alternatives that are more secure and reputable.
Coinbase
As one of the most popular global exchanges, Coinbase is an excellent choice for beginner traders. It supports over 100 cryptocurrencies and it also lets you stake several coins to earn passive income. Plus, its new Coinbase Learn program pays you with free crypto for completing short educational modules.

Best for: beginner crypto investors
Trading fees on Coinbase are higher than Bitfinex. But this is one of the most trusted, reputable exchanges, letting you trade with peace of mind.
Gemini
If you want similar trading tools to Bitfinex, Gemini is for you. Its ActiveTrader platform caters to more active traders, and Gemini supports dozens of popular cryptocurrencies like Bitfinex.

Best for: trading tools plus crypto selection
One major advantage of Gemini is its security and insurance policies. U.S. dollars are FDIC-insured, and Gemini also has digital asset insurance. Plus, it stores a majority of funds in cold crypto wallets which are less vulnerable to hacks than hot wallets.
Trading fees are higher than Bitfinex, but like Coinbase, Gemini is better on the security and transparency front.
Robinhood
Robinhood is a commission-free stock trading and investing app that also lets you trade crypto from your smartphone. If you're a fan of mobile trading and want access to stocks, ETFs, precious metals, and crypto, this is the app for you.

Best for: mobile crypto trading
The downside versus Bitfinex is that Robinhood supports under a dozen cryptos. You don't have nearly as many trading and research tools either. But for topping up your portfolio with Bitcoin or Ethereum, it gets the job done. And you only pay spread fees on crypto, which vary depending on the coin and market.
Robinhood is also giving new users a free stock ranging between $3 and $255, so it's the perfect time to try this trading app.
Get a free stock and invest in crypto: Try out Robinhood.
Bottom line
Bitfinex is an excellent cryptocurrency exchange on paper. With low trading fees and advanced trading tools, it's an enticing, globally-friendly crypto exchange.
However, Bitfinex is more risky than many other exchanges due to its history of hacks and regulatory problems. You can use it to actively trade if you want to save on fees, but don't put all of your digital eggs into this basket.
And since Bitfinex isn't available in the United States, U.S. investors are better off with reputable exchanges like Coinbase, FTX.US, or Gemini.