The short version
Now that the Infrastructure Bill has been signed, the U.S. is committed to adding EV 454,000 charging stations.
We don't know which company (or companies) is going to provide these stations, so here's an overview of five of the top contenders.
It's notoriously difficult to assess a tech company's future value and performance, so if you're concerned about the risk you could invest in chipmakers or electric vehicle ETFs.
Note: All data regarding stock prices and market capitalization is as of the close of trading on July 18, 2022.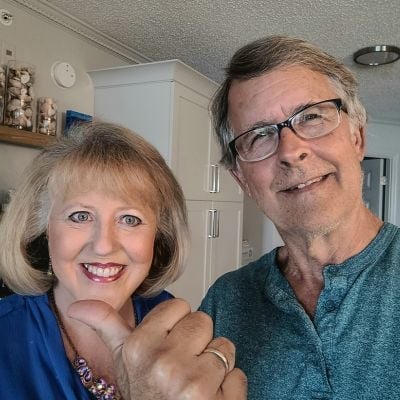 1. Blink (BLNK)
Current price: $16.91
12-month high: $49.00
12-month low: $13.60
1-year target: $28.11
Market capitalization: $722.78 million
Founded in 2009, Miami-based Blink now boasts more than 32,000 charging stations across 18 countries. Blink's recent growth is so explosive that it added over 3,000 charging stations in Q3 2021 alone — that's more than some of the other companies on this list have in total.
As a relative titan among EV charging startups, Blink has already acquired and cannibalized several regional competitors, including ECOtality, U-Go, SemaConnect, EB Charging, and Blue Corner in Europe. Plus, Blink's total revenue for Q4 2021 was $7.9 million, a 224% year-to-year increase.
Even still, the company's voracious appetite for international expansion has some investors spooked. Share prices have been trending downwards since their Q3 high of $46.85 and have largely settled around $16 since May 2022.
But $16 could very well be the bottom of the trough for the aggressive EV charging startup. Government EV mandates are fast approaching in the USA and Europe, where Blink already has a massive head start on physical infrastructure. And unlike many of its rivals, Blink isn't afraid to expand into rural areas, filling the gaps between cities and offsetting their installation costs with local grant money.
The bottom line is that Blink isn't trying to reinvent the wheel. It's just trying to plant as many of its Level 2 charges around the world as possible before EV adoption skyrockets. If that's a strategy you can get behind, BLNK might be a strong buy.
2. ChargePoint Holdings (CHPT)
Current price: $11.94
12-month high: $36.86
12-month low: $8.50
1-year target: $23.64
Market capitalization: $4.023B
Like Blink, ChargePoint's aim seems to be to plant as many Level 2 charges as fast as possible globally.
But unlike Blink, ChargePoint sells most of its hardware to consumers and commercial partners, meaning it doesn't own and operate most of its charging network. Instead, it generates revenue through initial hardware sales, maintenance services, and cloud-based subscription plans.
At the risk of sounding reductive, there's nothing special about ChargePoint. Unlike the other companies on this list, they don't have a "secret sauce," a game-changing new tech, or an elaborate expansion strategy. They're just really good at selling Level 2 chargers.
Case in point, they've sold over 174,000 of them in 14 countries. They sell to apartment complexes looking to appeal to Gen Z, electric bus companies in Europe, and to businesses worldwide that just want to offer free EV charging to their employees.
They're skilled in the simple art of moving product, and that's attracted a lot of outside capital and strategic partners like Goldman Sachs, Volvo, and Starbucks.
Overall, the company's consistent 60% to 100% annual revenue growth predicts a positive EBITDA (earnings before interest, taxes, depreciation, and amortization) by 2024. For an EV charging station startup, an actual profit on the horizon is simply unheard of.
Trade your favorite stocks any time
Investing doesn't have to be hard. Robinhood is the only place you can trade stocks, options and ETFs 24 hours a day, 5 days a week, all still commission-free. Start building your portfolio with as little as $1.
Get Started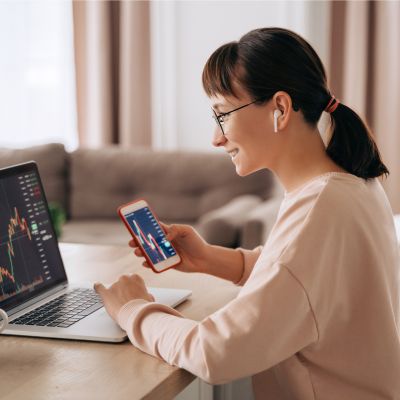 3. NIO (NIO)
Current price: $20.57
12-month high: $55.13
12-month low: $11.67
1-year target: $37.73
Market capitalization: $34.363B
NIO stock is in a fascinating place at the moment. But before we dive into the alleged scandal racking today's share price, let's cover the basics.
NIO, Inc. is like the Tesla of China. Founded in 2014 and backed by Tencent Holdings, NIO designs and manufactures its own EVs, batteries, and charging stations. It even has a sold-out supercar, the EP9:
!https://investorjunkie.com/wp-content/uploads/2022/07/Screen-Shot-2022-07-11-at-4.52.22-PM-1024x515.png
Wikimedia Commons / Jengtingchen
But considering that flagship supercars are typically loss leaders, prospective investors will be much more interested in NIO's other breakthrough innovation: Batteries as a Service (BaaS).
With BaaS, you don't need to find a fast charger and wait 20 minutes for a full charge. Heck, you don't even need to get out of your EV. Instead, you can just pull into a fully-automated NIO Power Swap station, which swaps your old battery for a new one in under 10 minutes.
By building cars with swappable batteries, NIO directly addresses many of the highest barriers to EV adoption: range anxiety, maintenance concerns, and the eventual need to replace the factory battery for $13,000.
Most notably, it lowers the entry price: BaaS subscribers pay ~$150 a month but save $10,500 off the car's MSRP. It's not just a concept, either; BaaS has already swapped 30,000 batteries across China and will soon expand into Europe.
Some investors feel that BaaS is a game-changer, which helped the stock rally back up to the mid-$20s, nearly triple its 2018 IPO price. But trading stalled when a short-seller alleged that NIO was fudging their numbers.
On June 29th, Grizzly Research released a report claiming that NIO was exaggerating their revenue and net income by 10% and 95%, respectively, by "pulling forward 7 years of revenue" from subscription sales. Naturally, NIO vehemently denies the allegations.
But until the truth comes out, the stunted share price could provide an opportunity for investors who take NIO's side — and see the future for BaaS.
4. EVgo (EVGO)
Current price: $6.18
12-month high: $19.59
12-month low: $6.06
1-year target: $13.78
Market capitalization: $1.636B
As these low-cap startups continue to grow their own charging networks, investors must wonder, "How are the trillion-dollar automakers going to respond to their early head start?"
Will the likes of Toyota and GM go the Google route of buying these companies early to cannibalize them? Will they suffocate them by withholding proprietary battery tech? Or maybe ensnare them with litigation to pave the way for their own charging networks? Or will they actually play nice and partner with them?
In the case of EVgo, we actually have a firm answer.
In February 2022, fast charging startup EVgo announced a commercial agreement with Toyota North America to provide bZX4 owners complimentary charging at their nationwide network of more than 800 fast chargers and 1,200 Level 2 chargers.
Back in November, EVgo also scored an "infrastructure build-out collaboration" with none other than General Motors. A relationship with GM is an especially big win, considering the automaker has one of the most aggressive EV development timelines in the auto industry: 30 models available globally by 2025.
EVgo is also the only charging station company powered by 100% renewable energy – which is sure to attract additional, ESG-focused outside capital. And thanks largely to sales in the fleet charging space (commercial trucks, vans, etc.) EVgo doubled its year-to-year Q1 revenue in 2022.
Despite this healthy business growth, EVgo's share price is sitting at its 12-month low — down an eye-watering 55% since a brief Q1 rally following its partnership announcement with Toyota.
Such a steep fall has made some investors bearish on the company, surmising that it's just like any other charging station stock: overvalued and overhyped. Even still, that GM partnership could pay off big for shareholders.
5. Volta (VLTA)
Current price: $1.54
12-month high: $14.34
12-month low: $1.30
1-year target: $4.29
Market capitalization: $258.805M
San-Francisco-based Volta is a plucky up-and-comer in the EV charging space. Although the company's charging network trails its rivals — just 2,702 stations compared to ChargePoint's 18,000 — the company's clever revenue model has lured speculative investors to the stock.
In November 2021, the company announced the Volta Media™ Network, which uses the company's EV charging infrastructure to "Engage millions of shoppers at retail and essential business locations."
In other words, the company sells ad space on its chargers.
It's a model that seems to work so far, as 71% of the company's total Q4 2021 revenue came from "Behavior and Commerce (Media and Advertising)." Plus, the company has landed some promising partnerships with Six Flags, Walgreens, and Cinemark Theaters.
In total, Volta's revenue swelled by 66% from 2020 to 2021.
Granted, the company's 2021 EBITDA was a $30.7 million loss, compared to a "mere" $12.1 million loss the year before. But that's pretty par for the course when it comes to EV charging startups.
Actual profitability may be years, even decades away. So for the time being, the better KPIs for investors to watch are revenue, cash reserves, and proof of concept. And as of Q3 2022, Volta is checking all three boxes.
Other ways to invest in EV infrastructure development
Does a speculative investment in an EV startup fall a little outside of your risk tolerance? You're not alone — and you're wise to be cautious.
But if you're still looking to profit from the EV charging revolution, here are two indirect ways to gain a little exposure.
Electric vehicle ETFs
In April 2022, HANetf launched the world's first EV charging station ETF: the Electric Vehicle Charging Infrastructure UCITS ETF – Acc (ELEC).
And while ELEC is only available on the London Stock Exchange at the moment, you can still invest in more general EV infrastructure ETFs in the meantime. Here are three examples:
Global X Lithium & Battery Tech ETF (LIT)
Amplify Lithium & Battery Technology ETF (BATT)
Fidelity Electric Vehicles and Future Transportation ETF (FDRV)
Chipmakers
Finally, you might consider investing in the profitable and well-established chipmakers supplying many of the companies listed above. After all, the EV charging revolution can't proceed without massive purchase orders from third-party semiconductors.
In the end, those lucrative contracts might reward shareholders of companies like:
Texas Instruments (TXN)
Wolfspeed Inc (CREE)
NXP Semiconductors (NXPI)
Should you invest in charging station stocks?
Still on the fence about an investment in EV charging station companies or EV charging infrastructure in general?
Before wrapping up, let's cover some of the basic risks and potential rewards of such an investment.
The potential upside
Investor sentiment is bullish on EV charging station stocks for dozens of reasons including, but certainly not limited to:
The lack of charging stations is a bottleneck in EV adoption. Therefore, governments and automakers are throwing massive capital and grant money at anyone with a solution.
The biggest players in the EV charging space are still low- to mid-cap startups experiencing explosive growth.
The technology already exists, so there are fewer unknown barriers in the way of mass expansion.
Once the infrastructure is in place, cloud-based subscriptions models can generate sustained revenue.
As a net result of all this, investing in the right EV charging station stock in 2022 could be like investing in Tesla in 2012. After all, Tesla used to be just like the companies on this list: a plucky EV startup with the right solution at the right time.
Now, it's up 17,750%.
The potential risks
That being said, it's possible that none of the companies on this list become the next Tesla.
After all, due to their immense upfront costs, none of the companies on this list are profitable. And with the exception of maybe ChargeFront, none plan to be anytime soon.
The sharp rise in retail trading over the last five years has also led to more bubbles. Some investors are already pulling back from EV charging station stocks, calling them overhyped and overvalued.
And as we all learned from the dot-com bubble, it can be very difficult to properly assess a tech startup's fundamental value, especially one burning through cash.
The bottom line
Despite the risks, EV charging station stocks present a thrilling speculative investing opportunity.
Just be sure to do plenty of research, invest within your risk tolerance, and limit your exposure.
And don't forget that "boring" investments can make millionaires too with less risk.
Further reading:
Sponsored
Follow These Steps if you Want to Retire Early
Secure your financial future with a tailored plan to maximize investments, navigate taxes, and retire comfortably.
Zoe Financial is an online platform that can match you with a network of vetted fiduciary advisors who are evaluated based on their credentials, education, experience, and pricing. The best part? - there is no fee to find an advisor.