Under the Consolidated Appropriations Act (CAA) of 2021 — the bill that gave you your $600 check — the minimum guaranteed growth rate in cash value for whole life insurance policies has been lowered from 4% to 2%, with a variable rate thereafter.
That's a complicated way of saying that whole life insurance policies, which come with serious tax benefits, could become easier to get and less expensive to carry — and be an even better source of tax-exempt savings.
Read on to learn more about what this change means for you, and how you can take advantage today.
What is whole life insurance? There are two main types of life insurance: term life insurance and whole life insurance.
Term life insurance is the cheaper of the two options. You'll pay a monthly premium — determined by factors like your age, gender and medical history — for a set term, usually of 10, 20 or 30 years. Once your term runs out, you're no longer covered.
With whole life insurance, sometimes called permanent life insurance, you'll be covered for the rest of your life as long as you keep paying your monthly premium.
Whole life insurance typically costs a lot more than term life insurance, because your premium doesn't just go toward a death benefit for your family — it also contributes to a "cash value" savings component that is invested and grows at a guaranteed rate. And the death benefit must exceed the accumulated cash value by an amount that the IRS determines based on the size of the premium you negotiate with your insurer.
It's somewhat complex but the upshot is that, as your whole life policy's cash value grows, your death benefit may occasionally need to grow with it, which could make your policy more expensive as you age.
On the bright side, the cash-value savings is tax-deferred, and you're free to borrow against it or use it to help cover the cost of future premiums.
In fact, it's in your best interest to take full advantage of your cash value savings, since the beneficiaries on your policy will not have access to that money after you die.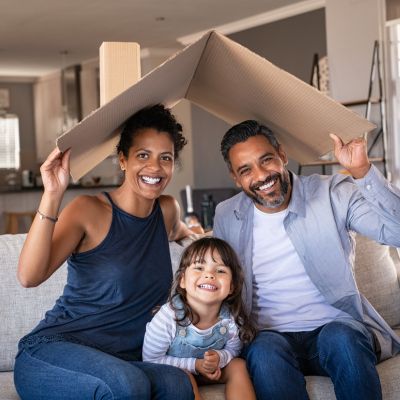 Home insurance is an essential expense – one that can often be pricey. You can lower your monthly recurring expenses by finding a more economical alternative for home insurance.
SmartFinancial can help you do just that. SmartFinancial's online marketplace of vetted lenders allows you to quickly shop around for rates from the country's top insurance companies, and ensure you're paying the lowest price possible for your home insurance.
Explore better rates
What does the new provision mean for you? The new CAA provision affects section 7702 of the IRS tax code, which outlines the minimum guaranteed interest rate used to determine whether a whole life insurance policy qualifies for tax-exempt status rather than being taxed as an investment.
With the minimum interest rate down to 2% from 4%, the automatic annual growth of a policy's cash value will be slower, giving the policyholder room to put a greater share of their premiums toward the savings component of their whole life plan relative to the death benefit.
It also means that insurance providers no longer bound by the 4% minimum growth rate will have more flexibility to sell — and approve — whole life insurance policies at lower premiums.
This creates a new opportunity for working Americans to buy whole life insurance policies that may have previously been out of their price range.
It's worth noting that this new change will not impact existing whole life insurance policies that were purchased prior to Jan. 1, 2021, so if you already have whole life insurance your policy won't be affected.
How to find the right whole life insurance policy for you Even with this new provision in place, you'll still need to compare rates from multiple insurance providers if you want to find the best policy for your unique needs.
If you want to save yourself the trouble of contacting random insurers and going through a lengthy interview each time just to get a quote, you can use a free service like Quotacy to make the process easier.
With one quick phone call, Quotacy can help you identify the best whole life insurance policies available to you from some of the country's top-rated carriers. Your Quotacy agent will help you review your options and select the best one based on your financial goals.
Once you've chosen a policy, just complete your application online with Quotacy and you're good to go.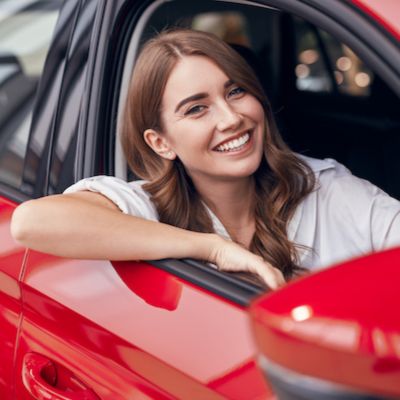 Auto insurance is essential, but that doesn't mean you need to spend a huge chunk of your paycheck on it.
With SmartFinancial's online marketplace of vetted lenders, you can quickly shop around for rates from the country's top insurance companies and make sure you're paying the lowest price possible.
Compare rates
What if I need more savings right now? If the prospect of tax-exempt savings is enticing but you're in need of some fast cash now, here are a few smart ways to give your bank balance a quick shot in the arm:
Save on other forms of insurance. Getting an extra-valuable whole life insurance policy for less isn't the only way you can augment your insurance portfolio for the pandemic. Many car insurance companies have slashed their rates while Americans have been stuck in lockdown. If your provider isn't offering any discounts, you might want to shop around for a new one. It only takes a few minutes to compare rates for free online, and it could save you up to $1,100 a year.
Consolidate your credit cards. Credit cards are notorious for their punishingly high interest rates, and if you have multiple cards on the go it can make building your savings feel like an uphill battle. If your credit score is decent, you may be able to consolidate your high-interest cards with a personal loan at a lower interest rate. You could potentially lower your monthly payment and pay off your debt sooner, making it much easier to get your savings back on track.
Pick up a side gig. If you've got a hobby or a hidden talent, you may be able to monetize it by picking up some side gigs online. There are online marketplaces for digital services that will let you set up a profile in just a few minutes and start selling your skills for cold, hard cash.
Refinance your mortgage. Mortgage rates have plummeted during the pandemic, and if you're a homeowner you may be able to refinance your current loan into a record-low rate. Refinancing now could potentially save you hundreds of dollars a month on your monthly mortgage payments, and tens of thousands over the life of your loan.
Sponsored
Unexpected vet bills don't have to break the bank
Life with pets is unpredictable, but there are ways to prepare for the unexpected.
Embrace Pet Insurance offers coverage for treatment of accidents, illnesses, prescriptions drugs, emergency care and more.
Plus, their optional wellness plan covers things like routine vet trips, grooming and training costs, if you want to give your pet the all-star treatment while you protect your bank account.