Which is why it's so important that you purchase an affordable health insurance plan if you're not already covered by your employer.
Research has shown that many more Americans than you might expect have had their lives turned upside down by medical expenses.
Read on to find out how to protect yourself and your family.
How bad is the problem? Medical debt doesn't discriminate by class or income.
According to a 2016 study by the Kaiser Family Foundation, almost half of the Americans who had filed for medical bankruptcy in the previous year were college-educated, and 26% had an annual household income above $50,000.
Meanwhile, more than half of people who have medical debts have no other debts listed on their credit reports, according to a study from the Consumer Financial Protection Bureau.
And the same study found that 22% of consumers with debts in collection have only medical debts.
Stop overpaying for home insurance
Home insurance is an essential expense – one that can often be pricey. You can lower your monthly recurring expenses by finding a more economical alternative for home insurance.
SmartFinancial can help you do just that. SmartFinancial's online marketplace of vetted home insurance providers allows you to quickly shop around for rates from the country's top insurance companies, and ensure you're paying the lowest price possible for your home insurance.
Explore better rates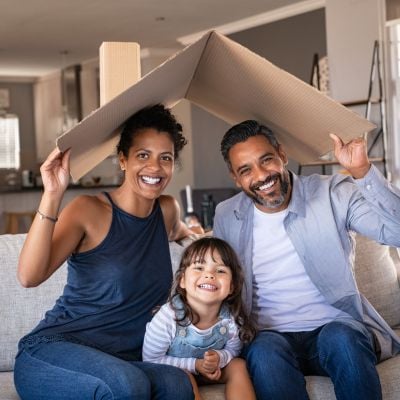 How medical debt can control your life You may think you have everything under control, but it only takes one surprise bump in the road or lump in your lymph node to swerve off course.
The average debt recorded on credit reports is $579, according to the Consumer Financial Protection Bureau's study — so less than $600 of debt can lead to you losing out on opportunities for years.
An estimated 11.1 million U.S. homeowners could reduce their monthly house payments by an average of $277 through a refi, according to mortgage tech and data provider Black Knight. But in order to refinance your existing mortgage to maximize your savings, you have to have a good or excellent credit score.
The same goes for financing a car, getting a credit card or any other type of loan.
And avoiding dealing with medical bills isn't helping either. Simply because of the cost, 40% of adults aged 18 to 64 reported relying on home remedies or over-the-counter drugs instead of going to a doctor, according to the 2016 study from the Kaiser Family Foundation.
The same study found that nearly one-third of those who have medical bill problems say dealing with those debts made it more difficult for them to pay their other, nonmedical bills.
What you can do to protect yourself The worst part of this issue is that it's often avoidable. Simply locking in an affordable health insurance policy is all many people would need to protect themselves from going into debt.
And this year, because of coronavirus, open enrollment has been extended until May 15. That means you still have several weeks to lock in a cheap policy that will ensure your health needs are covered without having to empty your bank account.
But what if you've already gone into debt over medical expenses?
If you're currently dealing with a few different doctor or hospital bills at high interest rates, you may want to consider a debt consolidation loan at a lower interest rate to provide you with some relief.
And once you've got your debt sorted, you'll want to spend some time repairing your credit score so you can get back on track financially — and once again eligible for those super-low interest rates on loans.
And most importantly, you'll rest easy knowing that you've got protection against bills that would otherwise derail your plans for the future.
Sponsored
Unexpected vet bills don't have to break the bank
Life with pets is unpredictable, but there are ways to prepare for the unexpected.
Embrace Pet Insurance offers coverage for treatment of accidents, illnesses, prescriptions drugs, emergency care and more.
Plus, their optional wellness plan covers things like routine vet trips, grooming and training costs, if you want to give your pet the all-star treatment while you protect your bank account.