How does the No Surprises Act work? The new law affects almost all employer-based plans and individual plans, whether they're bought on the Affordable Care Act marketplace or not.
When receiving unexpected out-of-network care — including emergency care, elective procedures and even air ambulance — you'll only be responsible for your normal in-network deductibles, copays or coinsurance.
As for the rest of the bill? Your insurance company and the out-of-network provider will have 30 days to settle the outstanding balance between themselves.
Unsettled bills move to arbitration. Each side proposes a price, and a certified arbitrator picks one, taking into account various factors like the typical in-network rate for similar services.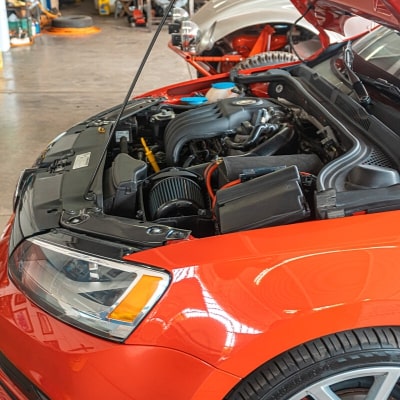 Get the right coverage for all your vehicles and pay less. Compare quotes in minutes with Pretected.
Get a Quote
So will it save or cost me money? While the act will save you from getting a surprise $2,600 bill from some surgical assistant or anesthesiologist, the effect on your normal bills is foggy.
"There is significant uncertainty regarding the net effects that the legislation will have on health care costs," says the nonprofit Brookings Institution.
Health care costs and premiums may go down, since providers can no longer rely on surprise billing to provide a lucrative alternative to fair deals.
On the other hand, the arbitration process itself costs money that may be passed down to you. And if arbitrators end up favoring health-care providers, they may be able to charge insurance companies higher prices than they do today — and your premiums would rise to match.
"The legislation might result in no savings or even potentially increase costs," Brookings says.
Taking all of that into account, the Congressional Budget Office's best guess is that the No Surprises Act will lower premiums by between 0.5% and 1% each year.
How to reduce your health care costs If you're already suffering from high health-care costs, a 0.5% discount won't make a real difference. And if bills do end up increasing instead, you'll want to be prepared.
Start by using a quote comparison site to see whether you can find a cheaper health insurance plan. These sites can sort through hundreds of insurers at once and even find discounts you might not know about.
If you need to make even more room in your budget, try some other money-saving strategies:
Sponsored
Compare car insurance and save up to $500 a year
If you haven't compared car insurance recently, you're probably paying too much for your policy. Getting quotes from multiple insurers used to be time-consuming, but today's technology makes it easy.
Using a free site like Pretected is easy and could help you save up to $500 a year on car insurance. In mintues, their "smart matching" system will provide tailor-made quotes from insurers that can meet all of your coverage needs - and your budget.
Stay protected on the road and find more affordable car insurance in minutes with Pretected.