But how does this information help you? And will your health insurance company cover genetic testing?
It's a little complicated. Read on to find out more.
How do I know if I should do genetic testing?
If you have a family history that puts you at high risk of certain medical conditions, your doctor or health care provider may refer you to a genetic counselor.
Through genetic counseling, you'll be able to figure out how likely you are to have or develop a genetic condition. Your counselor will collect a personal and family health history to help you make an informed decision about whether genetic testing is right for you.
You may want to consider genetic counseling and testing when:
you're pregnant or planning to become pregnant,
your child is showing signs or symptoms of a genetic disorder or disease,
or you have a high risk for genetic disorders like cancer, Huntington's disease, sickle cell disease or muscular dystrophy.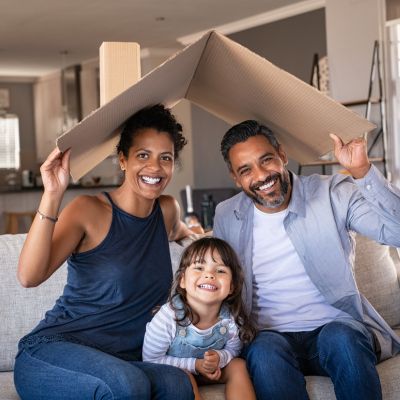 Home insurance is an essential expense – one that can often be pricey. You can lower your monthly recurring expenses by finding a more economical alternative for home insurance.
SmartFinancial can help you do just that. SmartFinancial's online marketplace of vetted lenders allows you to quickly shop around for rates from the country's top insurance companies, and ensure you're paying the lowest price possible for your home insurance.
Explore better rates
Does Medicaid cover DNA testing?
Most health insurers, including Medicaid and Medicare, typically only cover genetic testing when you're showing signs or symptoms of an illness that would be better understood through diagnostic testing.
But some specific genetic tests may be covered, including screenings that can assess an individual's ability to metabolize certain drugs and for certain cancers.
Warfarin, a blood thinner commonly prescribed to prevent blood clots, is an example of a drug that you could be tested for, with Medicare funding, in order to find out how your body processes it. If tests results show you have a sensitivity to the medication, that might mean a normal dose is enough to risk overdose and even death.
The study of how your body metabolizes drugs is known as pharmacogenomic science. With Medicare, you will generally receive conditional coverage for pharmacogenomic studies as the science is still evolving and evidence is building for its diagnostic effectiveness.
Medicaid, however, doesn't currently have a national policy regarding pharmacogenomic testing.
Following a decision by the Centers for Medicare & Medicaid Services (CMS), part of the Department of Health and Human Services, coverage of these tests is reserved for very specific patient profiles.
Medicare genetic testing criteria
To ensure your genetic counseling or testing is covered by insurance, based on federal regulations, it will need to be recommended or ordered by your doctor.
You should anticipate having coverage for diagnostic tests, but things get a little muddier when it comes to tests for screening purposes. And what you'll have covered tends to vary based on your specific insurance provider.
It may be worth reaching out to your insurance company before going ahead with testing to see whether your specific test will be covered by your policy.
You may decide to go ahead with testing even when you'll have to pay for it out of pocket. MedlinePlus, a service provided by the National Library of Medicine, says some people avoid involving their insurance company in genetic tests because the results may impact the cost of their coverage.
Additionally, MedlinePlus recommends you find out more about your state's privacy protection laws before asking their insurance company to cover genetic testing costs.
Is genetic testing for cancer covered by insurance?
One in three Americans is at risk of developing some form of cancer, according to the American Cancer Society (ACS). And one in five is at risk of dying from the disease.
Can genetic testing mitigate that risk? The medical community isn't convinced.
The ACS says cancer can generally be attributed to genetic mutations that happen over a person's lifetime. Some recently developed diagnostic tests can detect molecular changes or gene mutations in cancerous tumors that are unique to that individual. Doctors can then use those test results to develop targeted therapies for rare cancers.
One cancer-related genetic screening test covered by Medicaid is for Lynch syndrome, a common cause of hereditary colorectal cancer. As this cancer often presents at a younger age, the test can be conducted for those in the age range of 50 to 85, even when they don't have symptoms and are only at average risk of developing colorectal cancer.
Medicare has covered this specific test since 2014, and eligible beneficiaries can have it done once every three years.
Aside from the colorectal genetic testing, Medicare will also provide coverage for testing related to the BRCA1 and BRCA2 genes for patients who may be genetically predisposed to breast and/or ovarian cancer syndromes.
But for BRCA testing to be covered by Medicare, the person would have to be showing signs or symptoms of breast, ovarian, pancreatic or prostate cancer.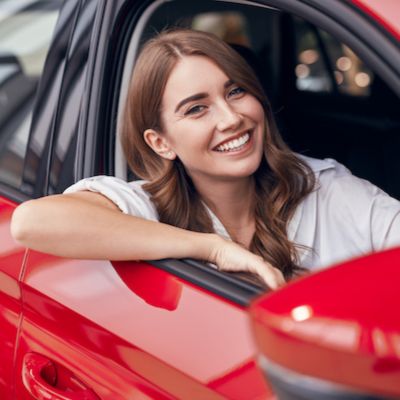 Auto insurance is essential, but that doesn't mean you need to spend a huge chunk of your paycheck on it.
With SmartFinancial's online marketplace of vetted lenders, you can quickly shop around for rates from the country's top insurance companies and make sure you're paying the lowest price possible.
Compare rates
What about prenatal testing?
Many expecting parents decide to conduct genetic testing before a baby is born to get a full picture of the fetus's potential health outcomes.
As with other types of genetic testing, these can be broken down into either screening or diagnostic tests.
Screening tests can reveal a baby's likelihood of having certain genetic disorders or birth defects. This type of testing is usually offered in the first or second trimester, according to the Mayo Clinic. It's important to note that the results of screening tests are not definitive diagnoses — they just indicate levels of risk.
To get more information, you'd have to conduct diagnostic tests. If there's a high risk found in a screening test, if or other factors like the mother's age and family or medical history contribute to an elevated risk profile, more invasive genetic testing might be needed.
It should be noted that some of these tests carry a slight risk of miscarriage.
However, you'll generally find you won't have to pay out of pocket for these tests. Most insurance policies provide total coverage of genetic testing during pregnancy, especially if the mother is over 35 years of age.
Medicare genetic testing reimbursement
The cost of genetic testing can vary widely. Some tests cost as little as $100, while others can be as much as $2,000, according to MedlinePlus.
What you'll pay depends mostly on the nature and the complexity of the test. MedlinePlus notes that costs go up when you need to have more than one test done or multiple family members need to be tested to find a meaningful result.
If it's covered, getting reimbursed by Medicare for your claim should be fairly straightforward.
If you have Original Medicare (Part A or Part B), then doctors and suppliers are legally required to file a Medicare claim for any covered services or supplies you get through them. With Part C coverage, those suppliers don't even have to file claims, they are simply paid a regular amount every month.
In the rare case that you need to file a claim, it has to be done within 12 months of receiving the service or treatment. You'll have to fill out a claim form and send it either to the office indicated in the instructions section on the form or through your online Medicare account.
What if I don't have health insurance?
If you're not currently covered by health insurance, you may be taking a costly risk not just with your health but also with your financial well-being.
Getting health insurance at a reasonable rate is easier with online comparison tools. And the incoming Joe Biden administration has proposed legislation to significantly reduce the cost of premiums under the Affordable Care Act.
Hopefully you won't need to use it, but an insurance policy will give you some peace of mind should you ever need it.
Sponsored
Unexpected vet bills don't have to break the bank
Life with pets is unpredictable, but there are ways to prepare for the unexpected.
Embrace Pet Insurance offers coverage for treatment of accidents, illnesses, prescriptions drugs, emergency care and more.
Plus, their optional wellness plan covers things like routine vet trips, grooming and training costs, if you want to give your pet the all-star treatment while you protect your bank account.