9 (tie). Volvo XC60 Reliability score: 28 Overall score: 60
The 2021 Volvo XC60 boasts a sleek, elegant design with the best in advanced safety features, but it's not much more than a pretty face.
This luxury five-seater comes with a driver-assistance system called Pilot Assist that's convenient for stop-and-go traffic but doesn't have any safety benefits, so drivers will still need to remain alert and take over when necessary.
The seating is comfy, true to standard Volvo form, but the fuel economy isn't great and the ride feels incredibly jarring over bumps, ruts and potholes.
And using the control system for climate, audio or phone while driving can be "frustrating" and "distracting" as you'll waste precious seconds with your eyes off the road and hand off the wheel.
$48,500 starting price
23 mpg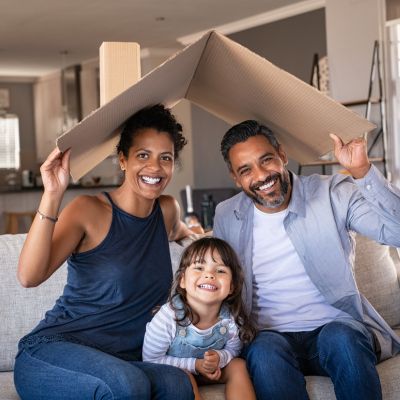 Home insurance is an essential expense – one that can often be pricey. You can lower your monthly recurring expenses by finding a more economical alternative for home insurance.
SmartFinancial can help you do just that. SmartFinancial's online marketplace of vetted lenders allows you to quickly shop around for rates from the country's top insurance companies, and ensure you're paying the lowest price possible for your home insurance.
Explore better rates
9 (tie). Ford EcoSport Reliability score: 28 Overall score: 45
Consumer Reports says the fuel economy and acceleration of this subcompact SUV are, unfortunately, "neither eco nor sport."
The 2021 Ford EcoSport is fun to drive on smooth roads, thanks to quick steering and excellent handling, but you'll definitely feel the bumps and deal with unpleasantly loud road and engine noise.
On top of that, there's limited cargo and rear space, and the legroom is a bit tight. And it's on the pricier end, compared to competitors such as the Chevrolet Trax and Mazda CX-3 that have better fuel economy.
$25,299 starting price
24 mpg
8. Jeep Wrangler Reliability score: 27 Overall score: 29
With a subpar rating for fuel economy, the Jeep Wrangler is not the environment's best friend.
The SUV's reliability rating from Consumer Reports has been dropping steadily for 10 years, and the unique off-roading abilities of the Wrangler don't neutralize the negatives.
Not to mention that anyone who's been in a Jeep knows just how deafeningly loud it can be when you're on the highway. It's not a vehicle well-suited to daily use.
While the 2021 Wrangler may be the most sophisticated Jeep released so far, let's be honest: That isn't saying much. Make sure you take it for a test drive first.
$37,665 starting price
18 mpg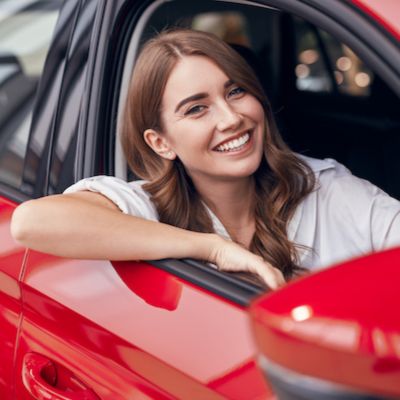 Auto insurance is essential, but that doesn't mean you need to spend a huge chunk of your paycheck on it.
With SmartFinancial's online marketplace of vetted lenders, you can quickly shop around for rates from the country's top insurance companies and make sure you're paying the lowest price possible.
Compare rates
5 (tie). Tesla Model S Reliability score: 26
Tesla's all-electric sedan comes with a hefty price tag — but is it really worth the cost?
The 2020 Tesla Model S is smooth and quiet, with snappy acceleration and a high-tech, stylish design. You'll reduce your ecological footprint, as it guarantees zero emissions, and cut down on operating costs.
All that said, the battery-powered vehicle takes a relatively long while to charge, so drivers will need to plan long trips accordingly.
It also suffers from reduced range in cold weather, which is why it loses points for reliability.
5 (tie). Chevrolet Colorado Reliability score: 26 Overall score: 44
The 2021 Chevrolet Colorado might be the most fuel-efficient pickup truck you can buy, but that doesn't save it from the cold, hard truth: In many ways it's a failure.
The Colorado's reliability and consumer satisfaction ratings have consistently fallen in the last five years, and the relatively good fuel economy is barely an upside.
It can tow nearly 4 tons and has plenty of up-to-date tech, but the midsize truck still falls short in some pretty fundamental ways.
Consumer Reports says the ride is stiff and choppy, and the cloth seats and driving position make the Colorado impossibly uncomfortable to drive.
$25,200 starting price
18 mpg
5 (tie). Volvo XC90 Reliability score: 26 Overall score: 62
The 2021 XC90 is a big dud. Once you see the roomy interior and clever design — which includes a third row of seats -- you may be shocked that this SUV doesn't top everybody's list.
For its above-average price tag, you'd expect this vehicle to be a little more polished. The fuel economy is flat-out embarrassing, and if it weren't for the souped-up safety features, the XC90 would be criminally expensive.
The best features come with pricier packages. The basic XC90 offers Volvo's positive driving experience, but it doesn't have much else going for it.
$64,750 starting price
20 mpg
4. Jeep Compass Reliability score: 21 Overall score: 39
This second-generation Compass is the lowest-rated model in its class for good reason — it's noisy, rough and higher priced than its better performing competitors. Consumer Reports says you'll be paying mainly for the Jeep name and little else.
The fuel economy isn't anything special, and you'll endure slow acceleration and an annoyingly jittery ride. Keep a lid on your coffee cup at all times, too, as the overly sensitive brakes produce jarring stops.
The interior doesn't hold much appeal, either, with limited storage options, poor seating support and a cheap, plain finish, although the controls are nice and accessible.
$24,495 starting price
24 mpg
3. Volkswagen Atlas Reliability score: 19 Overall score: 57
Volkswagen has had varying levels of success with rebuilding public trust since an emissions fraud scandal in 2015.
The U.S. Environmental Protection Agency found that nearly half a million VW diesel cars had software that could falsify emissions numbers while the vehicles were being tested.
The 2021 Atlas isn't the breath of fresh air (pun intended) that Volkswagen needed, even though it looks like a pretty hefty SUV and has a totally legitimate third row of seats.
With VW sitting in the bottom five for brand reliability, drivers might do well to look elsewhere.
$40,095 starting price
20 mpg
2. Subaru Ascent Reliability score: 18 Overall score: 60
The cushy, spacious Ascent is ideal for family road trips through all four seasons, but it lacks agility and has some steering issues.
The 2021 Subaru Ascent rides comfortably over road flaws but has a pronounced body roll during turns that reduces driver confidence, and Consumer Reports says you'll find more nimble three-row SUVs elsewhere, such as the Mazda CX-9.
Major trouble spots include the transmission, steering and suspension, in-car electronics and climate system.
$36,995 starting price
22 mpg
1. Chevrolet Silverado 1500 Reliability score: 13 Overall score: 45
Chevrolet's new and improved Silverado boasts a bigger payload and towing capacity, as well as better fuel economy, but Consumer Reports says it's the most unreliable vehicle on the list.
The 2021 Chevy Silverado 1500 has seen more downs than ups in its reliability rating in the past decade, and while it certainly demonstrates some marked improvements in its newest model, it's still neither the quietest nor the smoothest pickup on the market.
The vehicle's score took a hit due to issues with the brakes, in-car electronics, transmission, engine and drive system. There have also been three recalls for such issues as the seat belts and tires.
$32,048 starting price
17 mpg
11 Cars That Have Recently Lost Consumer Reports' Recommendation
Now that you've read about the most unreliable cars for 2021, here are the models that have recently fallen from grace due to dents in their reliability scores, according to Consumer Reports. We've left out the cars that appeared in the previous list and counted down to the vehicle with the lowest overall score.
11. BMW X3 Overall score: 69 Reliability score: 2/5
Although the 2021 BMW X3 has retained its title as one of the best-driving compact SUVs, it's had five safety recalls from the National Highway Traffic Safety Administration due to issues with the fuel system and rear-view concerns.
Consumer Reports says the 2018 version of the vehicle didn't win them over, but improved reliability in 2019 led it to make a recommendation. Despite updates including improved fuel efficiency and agility, the 2021 model has proven disappointing, however.
Buyers have reported issues with power equipment, including the keyless entry system and body control module, in-car electronics, such as an inoperable GPS, and the air conditioning.
$43,000 starting price
24 mpg
8 (tie). Genesis G70 Overall score: 63 Reliability score: 2/5
This sport sedan is fairly comfortable to drive, but it compromises on space and isn't as quick or fuel efficient as its competitors.
The 2021 Genesis G70 comes with excellent handling and controls and a classy interior finish with perforated leather seats and padded armrests. However, the controls and navigation system have flaws — the latter doesn't offer alternative suggestions to misspelled addresses, for example.
The G70 dropped to a below-average reliability rating last year, primarily due to problems with the brakes and rotors and "excessive" pulsing or vibration.
$36,000 starting price
23 mpg
8 (tie). Audi Q3 Overall score: 63 Reliability score: 2/5
The Q3 has a loud engine, lacks rear visibility and, despite all its comforts — a spacious interior, leather upholstery and a new touchscreen infotainment system — none of its trims come with a heated steering wheel.
It also trails some competitors in its price range in cargo space and fuel economy, and you'll have to pay extra for perks such as keyless locking, unlocking and starting, and a power passenger seat.
Motorists who have tried the 2021 Audi Q3 say they've had trouble with its body hardware, particularly the doors, and they have experienced premature brake wear.
$34,000 starting price
23 mpg
8 (tie). Volkswagen GTI Overall score: 63 Reliability score: 2/5
This boxy hatchback is both practical and refined with supportive seating, minimal noise and good visibility, but it suffers from setbacks that have dropped its reliability score.
Although most owners of the GTI seem satisfied with the car's quick agility, it lacks the edge and excitement of its previous iterations and other sports cars in its class.
It has suffered cooling system problems and steering and suspensions issues, although a Volkswagen spokesperson told Consumer Reports that the automaker hasn't "seen any complaints on vehicles with the countermeasures fitted."
$28,695 starting price
29 mpg
7. Infiniti QX50 Overall score: 61 Reliability score: 2/5
This luxury compact SUV fails to deliver on both fuel economy and performance, but one of its biggest flaws lies in the tech. The controls are unnecessarily confusing and distract drivers from the road.
And contrary to its luxurious finish and glossy accents, the drive feels a bit ungainly, due in part to laggy steering and lack of dexterity while navigating sharp corners and big bumps.
Major trouble spots responsible for dropping the QX50's reliability rating include issues with the body hardware, fuel system, power equipment — particularly the keyless entry system — and in-car electronics, such as faulty GPS or infotainment systems. Customer satisfaction with the vehicle has declined as well in recent years.
$38,050 starting price
22 mpg
6. Mini Cooper Overall score: 59 Reliability score: 2/5
This diminutive vehicle is convenient to park and easy to drive around in the city, but it's pricey for its size and feels cramped in the back.
It's got a funky, customizable cabin — you get to choose your dashboard inset panels, the dash center color and seat upholstery — plus some interesting features, like the Dynamic LED ring that glows when you rev the engine. But you'll find better fuel economy and cheaper prices in its rivals.
Premature brake wear, the climate system and in-car electronics, including the phone pairing, power equipment and keyless entry system, are some other major drawbacks to the Mini.
$22,400 starting price
30 mpg
5. Audi E-Tron Overall score: 54 Reliability score: 1/5
Audi's very first electric vehicle might be good for the environment, but its long charging times could deter drivers, and its range is shorter compared to competitors such as the Jaguar I-Pace and Tesla Model X.
It quietly glides along road dips and bumps more smoothly than its showier, higher-priced rivals, but it doesn't sacrifice on style. The cabin interior features leather upholstery, textured wood and shiny black and chrome trim.
Unfortunately, it's the electronics that have dragged the E-Tron's reliability down — drivers have experienced issues with the electric drive system, power equipment, software updates and the infotainment screen.
An Audi spokesperson told Consumer Reports that the automaker has "either already put remedies in place or will have them in place shortly."
$65,900 starting price
74 mpg
4. Kia Niro EV Overall score: 54 Reliability score: 1/5
This electric hatchback has a lot in its favor — it's quiet and quick and practical and roomy. But, like its peers, it suffers from slow charging times and isn't widely available across the U.S.
The 2021 Kia Niro EV delivers on long range and improves on some of the issues of the hybrid model. However, the all-electric vehicle isn't available with all-wheel drive and the rear seats may feel a bit low to some passengers.
Some drivers required full replacements after their electric motors seized, although a Kia spokesperson told Consumer Reports that the issue has since been resolved and repairs are covered under the automaker's 10-year/100,000-mile powertrain warranty.
$26,995 starting price
112 mpg
3. Kia Soul Overall score: 48 Reliability score: 1/5
The affordable and accommodating Kia Soul saw its reliability score shoot up during the five years preceding 2020 — so what went wrong last year?
Updates to the vehicle included improved fuel economy and added safety features, but the 2021 Soul feels jittery even on smooth roads, and the engine noise is quite noticeable under the stress of merging onto a highway or climbing a hill.
Some drivers reported issues with the brakes and others required transmission replacements. The automaker says it will continue to investigate the issues.
$17,590 starting price
28 mpg
2. Ford Ranger Overall score: 46 Reliability score: 2/5
This Ford pickup made a comeback after eight years in 2019, but it hasn't lived up to the original, with an unpleasantly ponderous ride, imprecise steering and poor controls.
The 2021 Ford Ranger can tow up to 7,500 pounds and is relatively fuel efficient for its class, but Consumer Reports says someone looking for more rear space and cargo capacity should go for the Ford F-150 instead.
The Ranger's below-average reliability score could be due to transmission problems, fluid leaks, driveline vibration and snags with the in-car electronics, such as the infotainment screen freezing.
$24,820 starting price
20 mpg
1. Kia Forte Overall score: 42 Reliability score: 1/5
It's back to basics with the 2021 Kia Forte, which boasts a much-improved fuel economy — making it a Consumer Reports Green Choice — but it doesn't offer anything new or exciting to drivers.
It has a pretty modest, uninspiring design with seating that's short on lower back support, and the ride doesn't do much to disguise hard bumps or ruts in the road. The product-testing site even calls it the least comfortable riding car among compact sedans.
Plenty of drivers said they needed to replace the transmission, some after having travelled just 5,000 miles.
$17,895 starting price
34 mpg
Sponsored
Unexpected vet bills don't have to break the bank
Life with pets is unpredictable, but there are ways to prepare for the unexpected.
Embrace Pet Insurance offers coverage for treatment of accidents, illnesses, prescriptions drugs, emergency care and more.
Plus, their optional wellness plan covers things like routine vet trips, grooming and training costs, if you want to give your pet the all-star treatment while you protect your bank account.