25. Iowa Median household income: $60,523
Poverty rate: 11.2%
The Corn State's economy is heavily driven by its manufacturing and agriculture industries, which haven't been the most stable of late.
Iowan farmers took a major hit from the trade war with China in 2019, which dropped demand for corn and soybean exports. Bad weather can have an unexpected impact, too.
And although Iowa's unemployment rate declined for seven consecutive months, The Gazette reported in January, that could be because the state's labor force has shrunk to 1977 levels.
People are abandoning Iowa for better job opportunities — close to 70% of those leaving are doing so for work, according to the most recent study by United Van Lines.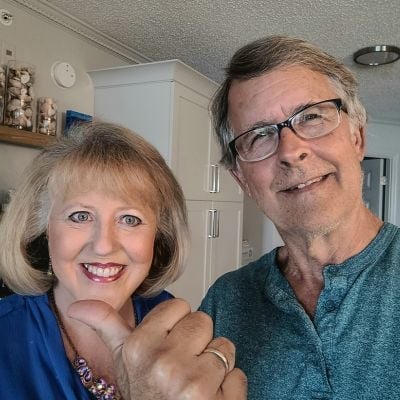 24. Nevada Median household income: $60,365
Poverty rate: 12.5%
Many down-on-their-luck gamblers have walked into a glitzy Las Vegas casino hoping to turn it all around — and left even poorer than before.
Southern Nevada is suffering from a homelessness crisis, with at least 6,500 people on the streets, many of whom are struggling with addictions, according to The Guardian.
The region has a dearth of affordable housing and federal support; officials say it's $342 million behind where it needs to be to combat homelessness.
A large number of Nevadans work in the leisure and hospitality sector — twice the number in health and education — and the pay typically isn't great. Prospects have only gotten worse; limited domestic and international travel due to COVID-19 have dropped tourism and gaming revenue to near-historic lows.
23. Kansas Median household income: $59,597
Poverty rate: 11.4%
Kansas ranks as one of the most affordable states in the country thanks to its low cost of living.
Zillow places the median home value here at just $166,00 — and while that seems like a bargain, you're probably better off taking advantage of today's record-low mortgage rates to live somewhere with better job opportunities.
The minimum wage in Kansas is still set at the base federal level of $7.25; however, a new bill proposes to raise the state wage to $15 by 2027.
And although the unemployment rate is relatively low, 15% of Kansas children (that's more than 100,000 kids) still live below the poverty line, according to 2019 Kids Count data.
Kiss Your Credit Card Debt Goodbye
Having a single loan to pay off makes it easier to manage your payments, and you can often get a better interest rate than what you might be paying on credit cards and car loans.
Fiona is an online marketplace offering personalized loan options based on your unique financial situation.
When you consolidate your debt with a personal loan, you can roll your payments into one monthly installment. Find a lower interest rate and pay down your debt faster today.
Get Started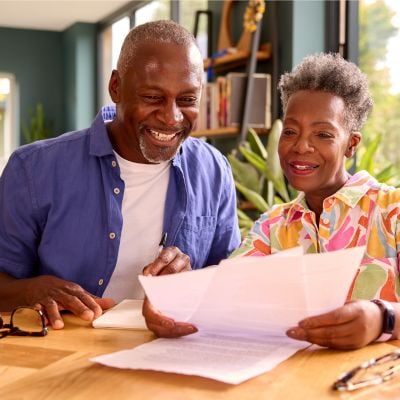 22. Arizona Median household income: $58,945
Poverty rate: 13.5%
Arizona led the U.S. in poverty reduction between 2015 and 2018; however, the state's poverty rate is still three percentage points higher than the country as a whole.
The state's kids are slipping behind on education, hurting their long-term job prospects. While Arizona's seniors have far more bachelor's degrees than the national average for their age group, its young adults have far fewer.
The Grand Canyon State ranks near the bottom of WalletHub's list of states with the best and worst school systems, citing high dropout rates, low standardized test scores and a lack of teachers to fill vacant jobs.
21. Georgia Median household income: $58,700
Poverty rate: 13.3%
The Peach State doesn't actually produce the most peaches each year — that distinction goes to California — but agriculture contributes around $73.3 billion each year to Georgia's economy.
The state's minimum wage is the lowest in the nation, at just $5.15, although the vast majority of employees are covered under the Fair Labor Standards Act and will earn at least $7.25.
Around 461,000 children live below the poverty line in Georgia, and its capital, Atlanta, is one of the worst big cities for income inequality, according to Bloomberg.
One incredibly easy way to save money is to install a free browser extension that automatically searches for lower prices whenever you buy things online.
20. South Dakota Median household income: $58,275
Poverty rate: 11.9%
The Mount Rushmore State's Department of Agriculture says agriculture is the "life-blood" of South Dakota. It's certainly the state's top industry, with crops like corn, soybeans and wheat contributing to $10 billion worth of agricultural products sold annually.
That said, most of the state's population is employed in its lowest-paying jobs, in office and administrative support, food services and sales. The average salaries for these occupations range between $23,800 to $33,490.
The state has limited white collar jobs, so most educated and higher-skilled workers tend to seek better opportunities elsewhere, says South Dakota News Watch.
If you're stuck on a low income, one of the best ways to ensure you can retire on time is to invest. Today's investing apps allow people of limited means to trade stocks without paying commission, and you can even buy pieces of huge companies like Amazon or Tesla with just a few bucks.
19. Maine Median household income: $57,918
Poverty rate: 10.9%
The Pine Tree State is among the world's leading pulp-paper producers, thanks to an abundance of hardy forests. Yet demand for paper is dwindling amid the digital revolution and competition from overseas.
These days Maine's largest industry is tourism, although COVID-19 was projected to cost the economy an estimated $2.3 billion in 2020.
In Portland, the state's biggest city, homelessness approached a record high in November as the large numbers of impoverished people could no longer rely on friends' couches during the pandemic. The median home value in the city is over $377,000.
18. Michigan Median household income: $57,144
Poverty rate: 13%
The state that helped drive the American auto industry forward had an average unemployment rate of 10.2% last year. Cars just aren't cutting it anymore.
In 1995, General Motors was the state's No. 1 employer, but since then the automaker's workforce has dropped by about three quarters.
It's not just the "Motor City" of Detroit that's fallen on hard times. Michigan's rural counties are struggling as well, with few well-paying jobs and few college graduates. In Lake County, Michigan's poorest, the median household income is less than $38,000 per year.
If you've recently become unemployed, it's essential to find new health insurance fast. Be sure to use a comparison site to look at multiple quotes and find the most affordable option.
17. Ohio Median household income: $56,602
Poverty rate: 13.1%
The Buckeye State was an industrial powerhouse in the 1900s but has since transitioned to a service-based economy, with office and administrative occupations now employing 34% more people than production jobs.
Even so, cities like Youngstown and Dayton with deep roots in manufacturing have struggled to make the change, losing jobs and residents while crime rates rise.
"The rust belt is sad," writes joegee66 on Reddit, describing the "general mediocrity" of the state. "So many of our large factories have closed, and the majority of jobs left for the displaced workers are through temporary agencies. Youngstown and Akron were particularly hard hit."
The child poverty rate in Ohio is fairly high as well, at over 18%.
16. Indiana Median household income: $56,303
Poverty rate: 11.9%
The Hoosier State is one of the most affordable in the nation, but stagnant wages are forcing residents to relocate if they care about building wealth and not just keeping a roof overhead.
The state has the highest rate of poverty-wage jobs and low-income working families in the Midwest, according to a 2018 report by the Indiana Institute for Working Families. Basic expenses for working families jumped almost 32% since 2009, while incomes rose by a meager 6.3%.
The production, transportation and office and administration sectors, which employ the highest number of Hoosiers, provide an average salary of between $35,480 to $39,750.
If you've been relying on credit cards to get you through tough times, consider taking out a debt consolidation loan. By switching out all of your high-interest debt for one low-interest loan, you can save on your monthly bills and maybe even free yourself years sooner.
15. Idaho Median household income: $55,785
Poverty rate: 11.2%
The Gem State's main industry is undoubtedly agriculture, raking in billions every year, and potatoes are of course its No. 1 crop. The average unemployment rate last year was relatively low, at 5.4%.
However, only about 0.8% of the state's workers are actually involved in farming, fishing and forestry, and they earn an average salary of just $33,430.
Idaho's wages have lagged behind the rest of the nation — minimum wage is set at $7.25 — while housing prices have jumped thanks to an influx of new residents. The median home value in Idaho is $339,238, says Zillow.
14. Florida Median household income: $55,660
Poverty rate: 12.7%
Sunny Florida may be a popular retirement haven and tourist destination — and is home to plenty of billionaires as well — but it also has one of the most extreme income gaps in the nation.
For example, 30 billionaires reside in Miami-Dade County, but the median annual wage is just $31,702 — third lowest in the nation, says the Miami Herald. The typical home there is worth $338,247.
The sectors with the highest employment numbers in Florida are the usual low-wage suspects: office and administrative staff, sales and food service workers. The annual mean wage for those jobs ranges between $26,000 to $39,760.
If you're not blowing your hard-earned money on luxuries, the only way to save money is on essentials. One free app allows you to get cash back just by taking a photo of your receipt.
13. Missouri Median household income: $55,461
Poverty rate: 12.9%
Missouri's slow economy has suffered from the same problem that has plagued the Rust Belt for decades: deindustrialization and the decline of domestic demand.
And it's not just the common cashier or line cook making do with low wages. The state ranked dead last for average state employee pay in 2017, with most lawmakers earning just $36,000 a year. (They finally locked in a 5% raise in February 2021).
Nearly a fifth of the kids in the Show-Me State live in poverty, though the Columbia Daily Tribune points out that in counties like Audrain and Randolph, it's closer to a quarter.
12. Montana Median household income: $54,970
Poverty rate: 12.6%
Montana's large reserves of precious minerals gave rise to its nickname, "The Treasure State," but those days are long past, and now coal production is down as well.
While the median rent has spiked 26% since 1990, incomes haven't quite kept up. About 68% of extremely low-income renters — including retail workers, food service workers and health aides — spend more than 30% of their paychecks on rent, says the Missoulian.
The newspaper adds that one in four jobs in Montana pays below the poverty line: $24,300 a year for a family of four.
When money is so tight, every little bit helps. You can turn any extra time you have into free gift cards just by answering surveys and watching videos online.
11. North Carolina Median household income: $54,602
Poverty rate: 13.6%
The Old North State has experienced rapid economic growth in sectors like finance and tech over the past decade. Yet middle-income jobs in sectors like manufacturing are still disappearing, and salaries from low-paying jobs are insufficient to meet everyday costs, says CNBC.
Even before COVID-19 hit, 42% of North Carolina households would have failed to cover their basic expenses for three months without outside help.
"Entry level jobs here are almost as low paying as minimum wage," writes TheRealirony on Reddit. "Friend was making $10 per hour in service and went to entry-level IT work and is only pushing $12 per hour now. With tips, he was actually making more in the service industry."
10. Tennessee Median household income: $53,320
Poverty rate: 13.9%
While the minimum wage in the Volunteer State hasn't changed since the last federal raise in 2009, the cost of living here has surged: Goods cost 18% more on average, the Tennessean writes.
In cities like Nashville, where the median home value is around $313,000, high housing costs have continued to exacerbate the income gap between the wealthy and the poor. A 2019 report found that, over a 10-year period, housing costs for those earning below the median rose 14%, while costs for those earning above the median increased just 3%.
One in five children live in poverty in Tennessee, and the overall state poverty rate doubles that of the country as a whole.
9. South Carolina Median household income: $53,199
Poverty rate: 13.8%
The Palmetto State may boast a beautiful stretch of beaches, with Myrtle Beach attracting more than 19 million visitors each year, but not everyone has the time to enjoy them. Income inequality is rising rapidly in many areas of the state.
South Carolina landed in the bottom 10 on WalletHub's list of Best & Worst States to Raise a Family, with an especially low score in affordability.
The state has one of the highest eviction rates in the country, alongside Virginia, thanks to rising housing prices and stagnant wages. Zillow places the median home value in South Carolina at $204,967.
Excessive housing costs cause 32% of all households — including more than half of the state's renters — to come up short for basic expenses like food, clothing and transportation, says a 2019 SC Housing report.
If you do have money to spare, make sure to use some of it to protect your biggest investment. These days it's easier to track down low-cost, high-coverage homeowner's insurance.
8. Oklahoma Median household income: $52,919
Poverty rate: 15.2%
The Sooner State declared a "revenue failure" in April 2020 amid the COVID-19 pandemic and crashing oil prices, but this isn't the first time the state pulled in less money than it allocated. Oklahoma announced revenue failures in 2016 and 2017, as well.
In 2017, Oklahoma was leading the nation in education cuts, expulsions and female incarceration rates, The Guardian reported. It came second for male incarceration.
The rate of violent crime here is 16% higher than that of the U.S. as a whole, the most recent FBI data shows.
Even if you don't live in a dangerous area, life insurance is essential when you've got people counting on your income. With the right trick, it doesn't need to be expensive or complicated.
7. Kentucky Median household income: $50,589
Poverty rate: 16.3%
The Bluegrass State draws thousands of visitors each year for the Kentucky Derby in Louisville, but travel a bit farther east, and life looks a lot less fun.
Communities in East Kentucky that prospered during the mid-1900s fell apart after the decline of coal. In 2015, The Guardian called Beattyville "America's poorest white town," blighted by scarce job opportunities and the drug epidemic.
In January, 14% of the state's population enrolled in the Supplemental Nutrition Assistance Program (SNAP), though that number was as high as 39% in Owsley County.
6. Alabama Median household income: $50,536
Poverty rate: 15.5%
After years of mine and furnace closures, new projects have sparked hope for Alabama's steel and coal industries — though the numbers still look grim over the long term. Experts recommend stashing away enough money for at least three to six months of expenses in a high-interest savings account to get you through rough patches.
Although the average unemployment rate in Alabama last year wasn't terrible at 6.1%, many jobs aren't providing for the state's residents. The minimum wage hasn't been raised over the federal rate, poverty is worse than the national average, and the inequality gap is only getting wider.
Prospects may not improve in the near future, as the Yellowhammer State also ranks poorly in terms of education; low student achievement and school funding place it at the very bottom of a US News list.
5. New Mexico Median household income: $49,754
Poverty rate: 18.2%
New Mexico's economy depends heavily on tourism and its reserves of oil and gas, but demand for both sectors plummeted in recent months.
The average unemployment rate last year was 8.6%, and the state consistently ranks high in terms of child poverty. A quarter of New Mexico's children live below the poverty line, compared to the U.S. child poverty rate of 17%.
"Businesses who seek to do big business here get huge concessions," writes portia on Reddit. "The big problem is an uneducated, unskilled workforce. They can pay lower wages here than in other states, but the cost of training the workers puts them off."
Need to make some extra money on the side? No matter where you live, online marketplaces make it easy to find someone eager to pay for your skills, whether you can write, draw or even do voice acting.
4. Louisiana Median household income: $49,469
Poverty rate: 19%
With an average unemployment rate of 8.8% last year, over one-in-four children living below the poverty line and an ongoing opioid crisis, Louisiana is the fourth poorest state in the U.S.
And the reality could be even worse than the poverty statistics suggest. About a third of Louisiana households earn more than the federal poverty level yet still fail to meet the basic cost of living for the state, says the Louisiana Association of United Ways.
The report says a family of four would require a budget of $69,732 to comfortably make ends meet; however, the median household income here is less than $50,000.
3. Arkansas Median household income: $47,597
Poverty rate: 16.2%
Arkansas was once dubbed "The Land of Opportunity" thanks to a period of industrialization and urbanization that followed World War II, but it currently ranks as one of the poorest states in the nation.
The Natural State is perhaps a better title: Agriculture accounted for $21 billion of Arkansas' economy in 2019, with rice, catfish and cotton among its most lucrative crops.
However, the recent trade war with China has hurt exports from Arkansas, causing farmers to drop prices in the face of lower demand and triggering a wave of bankruptcies. If you need to find a new line of work, some advanced job boards use AI technology to match your skills to jobs you might never have known existed.
2. West Virginia Median household income: $46,711
Poverty rate: 16%
Coal mine closures in the 1960s decimated the jobs market in West Virginia, and residents began fleeing the Mountain State for better opportunities. Declining energy prices have continued to hinder the economy's recovery.
The state also ranks as one of the worst for education. One-in-five children live below the poverty line in West Virginia, and more than 10,000 students experienced homelessness during the 2019-2020 school year, reports the U.S. Department of Education.
"From the beginning, West Virginia was at a disadvantage compared to other states, and has trailed ever since," writes wvmountaineer11 on Reddit. "Maybe an emphasis was never really placed on the value of quality education? And this is still very much a problem today, as kids in the real rural counties are on a bus to school for over an hour each way every day."
If you can find a good reason to live here, housing is very affordable — though refinancing into a record-low rate is an easier way to reduce your monthly payments.
1. Mississippi Median household income: $45,081
Poverty rate: 19.6%
It's not a sweet story in the Magnolia State: The typical resident of Mississippi earns less than the typical resident of any other state.
The median household income here is a little over $45,000 — about $17,400 less than the national median — and one-in-five residents live below the poverty line, almost doubling the national poverty rate.
Agriculture and forestry are Mississippi's top industries (the state is a major producer of cotton, catfish and sweet potatoes), but it lags behind other states in terms of job growth. Minimum wage is stuck at the federal level.
To make matters worse, Mississippi often ranks as the unhealthiest state, as well, with high rates of diabetes, obesity and premature mortality, and as one of the worst for education. Just 22% of residents over age 25 have their bachelor's degree, which is about 10 percentage points lower than the U.S. rate.
Sponsored
Follow These Steps if you Want to Retire Early
Secure your financial future with a tailored plan to maximize investments, navigate taxes, and retire comfortably.
Zoe Financial is an online platform that can match you with a network of vetted fiduciary advisors who are evaluated based on their credentials, education, experience, and pricing. The best part? - there is no fee to find an advisor.