With nearly 56% of American workers paid an hourly wage and a higher turnover rate for many of those occupations, hiring managers need tools in the best of times to streamline the recruiting process. Now that businesses are trying to recover from pandemic slowdowns and closures — or trying to replace workers who left in the wave of job switching — demand for more efficient hiring practices of hourly employees has grown rapidly.
In turn, when you're trying to compete for the best job candidates, you need to offer a fast, smooth hiring experience to stand out and win exceptional employees before another business.
One simple solution is to use technology from online job recruiting platforms that speeds up the process for hiring leaders — whether you're a human resources expert or a manager at a local location of a company.
For example, ZipRecruiter spreads your posting across more than 100 job sites and offers artificial intelligence tools to identify the best candidates for your open positions, helping you avoid wasting time sifting through a mountain of applications and interviewing people who aren't a good fit.
Let's dig into how you can rethink your recruiting strategy for hourly employees and take advantage of the latest hiring tools.
Simplify the hiring process A glut of jobs are available right now, leaving candidates less time to dwell on a single opening.
A big hiring problem seems to be a process that simply takes too long. According to the recruiting firm Robert Half, 62% of professionals say they'll lose interest in a job if there's no meaningful progress on hiring in 10 business days.
Take steps to streamline the process, starting from the application:
Make applying fast and easy so candidates don't drop off before even submitting an application.
Make a point to be responsive to new applications and cover letters.
Call or email candidates as soon as you make a hiring decision — whether that choice is to bring them in or to pass.
Consider scheduling more interviews in a shorter period of time.
Keep your vetting process flexible. Even for on-site jobs, phone screenings and virtual interviews can help you learn about candidates without forcing them to travel to your location to compete for a job that they might not be right for.
Ensure the process is easy for people who are employed so they can work around their job schedules to apply and interview.
In addition, a sure way to cut time from the recruiting process is to post open positions on an established platform like ZipRecruiter, freeing you up to make your internal hiring practices more efficient.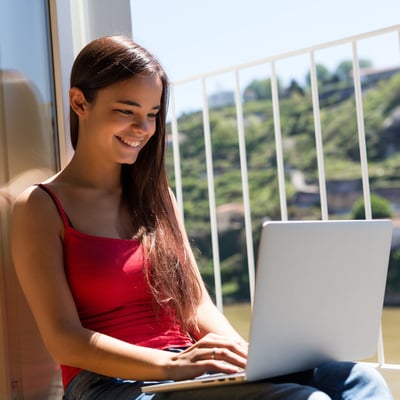 ZipRecruiter helps you secure the job of your dreams faster than ever. Speed up your job search today.
Get Started
Value hourly employees the same as salaried workers Hourly work is not unskilled, and hourly employees are not expendable.
In fact, the present trouble that companies have replacing hourly labor lost during the pandemic is a perfect illustration of why employers need to value their hourly workers.
Replacing hourly employees requires a lot of effort and costs your company money, so work to avoid openings in the first place by helping all workers feel that they're part of the team.
Make clear how your prospective hires fit in your company's future plans. Here are a few tips to shift to a longer-term approach with hourly workers who may have felt commoditized in the past by some employers:
Take the time in interviews to sell your company's culture.
To show applicants how they might grow in their jobs and be supported, review your training and onboarding plans for the short term and long term.
Even for entry-level jobs with no training required, understand that in a labor shortage, there is no such thing as an expendable employee.
Acknowledge applicants' schedule constraints, such as family obligations, to figure out whether the job's hours can line up with their needs.
Surely, hourly workers are more likely to feel invested in your business if you show them that you want to work toward a long-term relationship. No one wants to feel like just a cog to fill a shift.
Set hiring managers up for success Even before the pandemic, recruiters reported that their jobs were steadily becoming more difficult, and a lack of training and knowledge about the positions they're hiring for could contribute to staffing shortages for some employers.
When the hiring world is as challenging as it is today, understand what resources your hiring managers need.
Plan better training on tools and strategies to help recruiters find the best people for open positions. Help hiring managers become more familiar with the organization, its different roles and its priorities. Make sure they have access to established recruiting resources like ZipRecruiter to reach wider candidate pools and narrow results automatically, reducing their workload and speeding up the hiring process.
Sponsored
Apply for your dream job in one click
Looking for a new job can be a time consuming process.
Rated the #1 job search site, ZipRecruiter helps you secure the job you've always wanted faster than ever. With its one-click apply feature and AI-driven smart matching technology, ZipRecruiter makes the process easy. Employers can even invite you to apply for their jobs.
Speed up your job search and check out ZipRecruiter today.