Nurse job boards
Before choosing a job board, you must make an important decision: Broad or niche?
Niche job boards typically attract fewer total job seekers, but they are more likely to attract the right job seekers. Candidates who take time to research niche job boards in their field tend to be serious about their careers.
That said, if you completely ignore general job sites, you may sell yourself short. For example, job sites like ZipRecruiter attract over 10 million job seekers per week. With so many jobs available on these massive sites, many qualified nurses don't even bother using niche job boards.
For success in a competitive hiring market, consider posting on both a broad and a niche job site from this list.
1. Nurse.com Nurse.com is one of the most popular niche jobs sites for nurses. The site receives hundreds of thousands of visits per month, with a reported 760,000 registered nurses on its email list.
Nurses also use Nurse.com to stay up to date with nursing news and their continuing education courses. So if you list your job on the site, you could expand your candidate pool to nurses who aren't actively looking for jobs.
**Cost: ** A 30-day job post costs $350, which includes aggregation to other job sites to increase visibility. You can also boost your ad to the top of the job search list with the $850 Premium Job Package.
2. NursingJobs.com NursingJobs.com is one of the few free nursing-specific job sites. The site is managed by AMN Healthcare, which was named the largest U.S. health care staffing company in 2020.
In addition to permanent positions, NursingJobs.com is a popular tool for nurses searching for per diem and travel nursing jobs.
The platform doesn't offer any fancy recruitment tools or tracking systems. You create an employer profile, post your job listing with a direct link to your website and that's it.
**Cost: ** It may be basic, but you can't argue with free.
3. American Nurses Association (ANA) Enterprise ANA Enterprise is principally a nursing and healthcare resource center, but it also offers a career section claimed to have over 18,000 job seekers.
The American Nurses Association is a widely recognized organization made up of over four million registered nurses across the United States. So when you post a job on this site, you tap into a deep professional network.
**Cost: ** A 30-day job post costs $299 and includes access to the organization's bank of over 3,000 resumes. The platform also offers several advertisement add-ons, such as an email blast to a list of over 44,000 nurses or the TalentBoost Upgrade, which distributes your listing to over 1,000 other job boards.
4. NursingJobCafe.com NursingJobCafe.com is another nursing job site that attracts over a million visits each year.
In addition to posting jobs, it also allows you to search its resume database for candidates matching your criteria. You can create email templates to streamline your outreach and organize all of your communications within the messaging center.
Plus, the platform comes with a built-in Application Tracking System (ATS) to keep your recruitment pipeline flowing.
**Cost: ** NursingJobCafe.com offers a three-day free trial to test out the dashboard and view candidates, but you can't actually post a job. This privilege requires a paid subscription, which starts at $542 per month. All the paid plans include unlimited job posts, which could work out in your favor if you have several jobs to fill.
5. Health eCareers Health eCareers is more than just a job site — it's an organization that connects different types of health care professionals, including nurses and nursing assistants.
The website boasts a network of 800,000 providers, including national health care associations, news sites, career centers and social communities. When you post a job on Health eCareers, it syndicates across all the relevant channels in their network.
**Cost: ** A 30-day job post starts at $499, and you can save money by bundling together multiple posts.
6. Google for Jobs Google for Jobs is a job search engine built straight into Google. It's a free way to advertise your open nursing position, but it's a bit different than traditional job boards.
Unlike most recruitment sites, you can't actually post a job directly on Google for Jobs. Instead, Google crawls the web for jobs and gathers them into a single dashboard.
There's an easy way and a hard way to get your listing into Google. The easy way is to post it on another job site, like ZipRecruiter, which integrates directly into Google for Jobs. The hard (but free) way is to create a Google-friendly job listing on your company's website, which requires some technical know-how.
**Cost: ** Free.
7. Indeed Indeed claims to attract over 250 million unique visitors each month, making it one of the largest job boards in the world. It is not a nursing-specific job site, but it's a tool many nurses use when hunting for jobs.
**Cost: ** You can post jobs for free on Indeed and boost a listing's visibility for as little as $5 per month.
All employers can benefit from free listings on Indeed, but you might not want to rely on it as your sole strategy. Indeed claims to have 10 new jobs added per second, so your listing can easily get lost among millions of other opportunities. And unlike other platforms, Indeed does not distribute your post to other job sites, including Google for Jobs.
8. ZipRecruiter ZipRecruiter is one of the best job boards to hire nurses and other health care personnel. Its marketplace reaches 10 million candidates per week, and it offers a slew of recruitment tools to save you both time and money.
These perks include job screening questions, a popular mobile app, automated outreach campaigns to qualified candidates and even free nursing job description templates.
When you post on ZipRecruiter, your job listing automatically distributes to over 100 other job sites, including Google for Jobs and several nursing-specific jobs boards.
ZipRecruiter offers a four-day free trial, and four out of five employers find a quality candidate within the first day.
**Cost: ** If it takes a bit longer, a basic plan starts at just $16 per day. This flexible pay-per-day model can be cheaper than a hefty monthly fee, especially if you hire fast.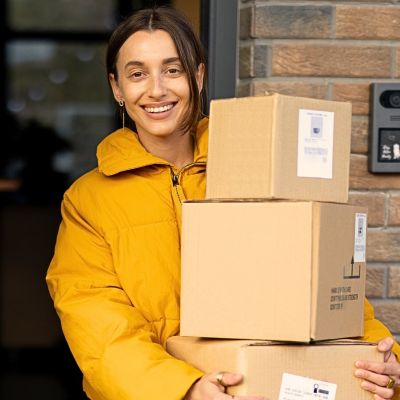 Capital One Shopping's browser add-on automatically applies coupon codes as you shop online. It's absolutely free – plus it takes only two clicks to install. Add the Capital One Shopping browser extension today and start earning discounts of up to 50% on the things you already buy.
Install for Free
Frequently asked questions Is there anywhere I can post nursing jobs for free?
You can post nursing jobs for free on NursingJobs.com, Indeed, or ZipRecruiter (with a free trial). You can also format the job post on your company's website so it gets picked up by Google for Jobs.
What is the best site to post nursing job ads?
ZipRecruiter is one of the best sites to post nursing jobs ads because your listing is automatically distributed to both general and nursing-specific job sites. The platform also offers a free trial and daily pricing, so you don't have to commit to a full month.
Where can I find nursing job description templates?
You can find free nursing job description templates on ZipRecruiter, Workable, and Template.net.
Sponsored
Kiss Your Credit Card Debt Goodbye
Millions of Americans are struggling to crawl out of debt in the face of record-high interest rates. A personal loan offers lower interest rates and fixed payments, making it a smart choice to consolidate high-interest credit card debt. It helps save money, simplifies payments, and accelerates debt payoff. Credible is a free online service that shows you the best lending options to pay off your credit card debt fast — and save a ton in interest.