What is Monster? Monster is an employment search site. It allows employers to advertise their open positions and allows job seekers to search through those posts to find and apply for new jobs.
Founded in 1999, it has firmly established itself as one of the best-known sites for job seekers and employers alike. With nearly 25 years of experience, Monster says it aims to help make workplaces happier and more productive by changing the way employers and candidates alike find their perfect fit.
Working in conjunction with its website, Monster's mobile app helps employers connect with and hire local prospective candidates.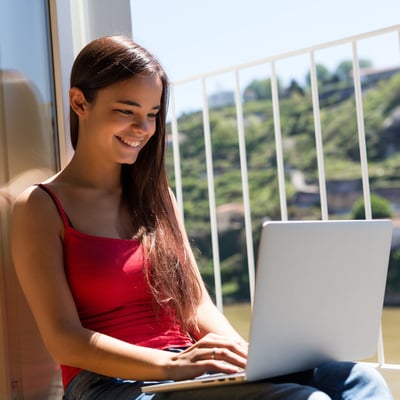 ZipRecruiter helps you secure the job of your dreams faster than ever. Speed up your job search today.
Get Started
How Monster works for job seekers Whether someone's open to new opportunities or actively searching for their next role, job seekers can set up a free account on Monster.
That will allow them to upload their resume, review jobs posted on the site and get personalized job recommendations from Monster. The site also includes helpful articles on topics like negotiating a better salary alongside tips on how to write resumes, lead meetings and nail a job interview.
And even if users don't want to set up an account, they can use Monster's search tool to find jobs in their area that match their skills and interests.
How it works for employers
Employers who want to share their job openings on Monster can choose between one of the site's three paid plans.
If employers need a little help coming up with what to put in their job ad, Monster provides some helpful resources on how to write a great job description, as well as some sample descriptions for a little extra direction.
Within an hour of posting a job, it will go live on Monster.com, its mobile app, Monster's network sites and hundreds of local news sites. Once the resumes start arriving, they'll be passed along to you immediately.
From there, depending on your plan type, select employers will be able to communicate back-and-forth with prospective candidates directly through Monster's site.
Monster features Monster's features for employers are similar to many of the other recruitment sites out there.
Monster has three different plans for employers, but all of them include the same basic features. The site claims that all its job postings are distributed to hundreds of local news sites and candidates with relevant experience are alerted to your post.
Before you even post the job, Monster provides more than 2,000 pre-written job descriptions you can use for your ads — or you can craft your own.
Each of the plans has a set amount of postings you can run concurrently, but they can be started and stopped at any point over the month. That means if you find a qualified candidate before the end of the month, you can take down the post and replace it with another.
And there's no limit to how many hopeful applicants can apply to your posts when they're live.
With the more expensive options, you'll unlock additional features like access to Monster's resume database to proactively recruit prospective candidates, precision filtering to find even better matches for your job post, the ability to communicate with candidates directly through the site and email alerts when new resumes are uploaded that match your hiring criteria.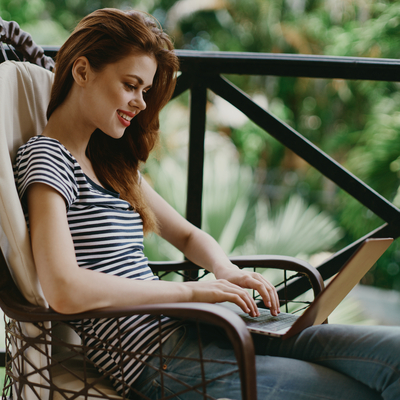 No matter where you are in your career, FlexJobs has you covered. Find the best remote, work-from-home jobs.
Get Started
Monster pricing and plans Monster has three levels of plans for employers: starter, standard and premium.
With a starter plan, employers get one active job posting with unlimited applicants for $279 a month. However, you'll be limited to 50 resume views a month from Monster's database.
The next level, standard, is the plan Monster markets as its best value option and is designed for small teams that are actively expanding. For $399 a month, employers get three active job postings with unlimited applicants, along with a performance boost option that shares your job on other relevant sites to increase your exposure and 150 resume views.
Finally, for rapidly growing teams, Monster's premium plan allows for five active job postings, unlimited applicants, a performance boost and 250 resume views. This deluxe option will cost you $649 a month.
Each of the three options offer a free four-day trial to get a sense of whether it'll work for you.
Monster adds on its site that if those plans don't meet your high-volume hiring needs, that employers should reach out to its customer service department to develop a custom plan.
Monster pros and cons Monster's users report liking its search tools and level of automation when it comes to the platform's content.
The site gets marks for its flexible services for different levels of hiring needs. And employers appreciate the ability to track candidates, while weeding out unqualified applicants at the same time.
Monster's site is easy to use and its streamlined application process makes it efficient and simple to navigate for job seekers and employers alike.
Having been around for ages, Monster has a level of brand recognition within the industry that means it has a loyal pool of users who return to the site when they're ready to make their next move.
How Monster compares to other job boards When stacked up against competitors in the industry, Monster doesn't boast any additional features or services that other sites like ZipRecruiter or LinkedIn also offer at similar pricing.
Monster vs. LinkedIn
LinkedIn does allow you to search hundreds of millions of resumes for potential candidates for free, offering a premium suite of features to subscribers and enterprises.
Unlike Monster, you can post a job for free on LinkedIn, but only one at a time. If you want to post more — or to see your jobs promoted at the top of search results, in job recommendations and in mobile alerts — you'll need to accept a cost-per-click payment model.
Growing enterprises that need to hire regularly may want to look into a Job Slots subscription, which offers advanced filtering and reporting features and the ability to swap posts as your needs change, or a Recruiter subscription that makes it easier to find and reach out to potential hires instead of passively waiting for applications.
LinkedIn does not publish pricing for these services, but third-party sites have suggested a 30-day Job Slot can cost $1,500, while a Recruiter subscription can range from $120 to $750 per month.
Monster vs. Glassdoor Glassdoor is majorly different from Monster on a fundamental level. It's a company review site where current and former employees of an organization can leave honest, anonymous reviews of the workplace culture, leadership and its compensation.
So while Glassdoor is not a job board, per se, the company does offer attractive job-posting opportunities through its partnership with Indeed.
Indeed uses cost-per-click and cost-per-application pricing models, with your company setting a daily budget. Depending on a number of factors, you might pay a few cents per click or several dollars.
Monster vs. ZipRecruiter
Monster and ZipRecruiter are direct competitors and as a result have pretty similar features.
But ZipRecruiter in particular tends to rate better in terms of ease of use, quality of support, performance and the ability to customize their search.
And Monster's limit on resume views based on your paid plan is a definite downside — ZipRecruiter has no such limits regardless of your plan type.
Bottomline: Is Monster a good choice? For employers looking to affordably and easily find qualified candidates for their job openings, Monster's services and features are on-par with other recruiting platforms out there.
The major barrier to entry is the overall cost of Monster's paid plans alongside the recruiting site's limit on number of resume views.
A review of user ratings on ConsumerAffairs shows that employers say Monster wasn't as effective as other hiring sites and based on the results they got, what they spent on a membership couldn't be justified. Many job seekers, on the other hand, had positive things to say about their experience on the site and its ability to help them find a job.
For employers or companies looking for more extensive experience or specific skills, other sites like LinkedIn or ZipRecruiter may be a better option.
But if you have a big recruiting budget and need to cast a wide net to find the right fit for your company, cross-posting jobs on Monster and other sites will get your ad in front of even more eyes.
That might mean a little more work sifting through resumes, but finding the perfect person for your job is a priceless feeling.
Sponsored
Apply for your dream job in one click
Looking for a new job can be a time consuming process.
Rated the #1 job search site, ZipRecruiter helps you secure the job you've always wanted faster than ever. With its one-click apply feature and AI-driven smart matching technology, ZipRecruiter makes the process easy. Employers can even invite you to apply for their jobs.
Speed up your job search and check out ZipRecruiter today.