How to hire the right employee for your business
Be prepared to put in a lot of work before you can get started your search.
Spend some time thinking about exactly what your team needs. Jot down the tasks that need managing and the corresponding skills they require. Don't be shy to check in with team members or other managers to get their input on what's missing as well.
Once you've got a clear job description, prepare a detailed job posting. The more required skills or experience you can outline in the posting, the fewer unqualified applicants you're likely to attract.
Another way to help winnow down the pile of resumes is to prepare some filtering questions relevant to the role like whether applicants will consider remote or in-office work and what their salary expectations are.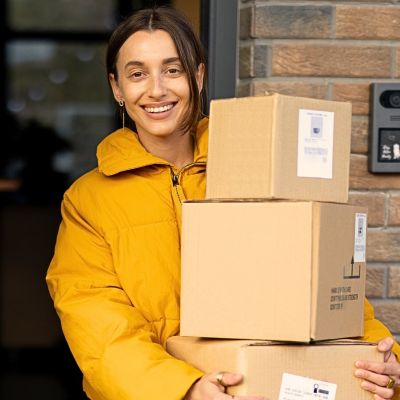 Capital One Shopping's browser add-on automatically applies coupon codes as you shop online. It's absolutely free – plus it takes only two clicks to install. Add the Capital One Shopping browser extension today and start earning discounts of up to 50% on the things you already buy.
Install for Free
How to find employees for free
If you're running on a tight budget for hiring, that doesn't mean you don't have options for finding eligible candidates.
Here are some helpful resources for finding applicants when you have no funds to spare:
Free job boards
There are plenty of job boards that will allow you to post your job for free. It's as simple as uploading your job ad.
Some examples include Glassdoor, Indeed and Craigslist.
But one thing you should note is that thousands of job seekers are browsing these sites for postings every day, which is why it's so important to be specific and clear about what you're looking for in a prospective employee.
Certain paid job boards like ZipRecruiter offer a free job posting for new companies, so signing up for a free trial could help you narrow down your search.
Social media
Posting on social media sites like Facebook, Twitter and LinkedIn can be a useful way of recruiting top talent.
We'd suggest starting with LinkedIn, which is the professional networking site. Lots of people visit LinkedIn every day to find job opportunities so there may be a large pile of applications to sift through.
Upload your job postings to the site and encourage your coworkers or friends in relevant fields to share them on their profiles to increase your reach.
Facebook and Twitter may yield fewer helpful results, but that's why it's so important to make a very detailed and clear profile. Use relevant hashtags as well as simple and common job titles to advertise the role.
Post on your website
If your company is growing, spend some time and money investing in a careers page for your website. This should give prospective employees an idea of the culture of your workplace and whether they'd be a good fit.
This can be especially helpful if you're a small business, where culture carries a lot of weight.
Once you've got your job posting up on the company website, you can also direct people there through your company's social media accounts or free job boards.
This is especially helpful if you have a few similar job openings at the same time: an applicant may stumble upon one online, visit your site and find they're a better fit for a different job entirely.
Ask for referrals
Do you already have a handful of good employees? Ask them if they know anyone who fits the bill and is currently looking for work (or who'd be open to being poached).
Fire off some emails to old coworkers, bosses, school friends — dig deep into your network and let it be known you're looking for recommendations for top-notch job candidates.
This is one of the easiest ways to find the right employee for free.
In a similar vein, don't be afraid to look internally. Look at your team or ask fellow managers if there's anyone in particular who could blossom in a new role. This will also cut down on your training time and hiring expenses: it's a win-win.
Attend job fairs
Seek out some job fairs, especially at local colleges and universities, to find fresh talent.
Students who attend these fairs tend to be the most eager, dedicated members of their class. Scooping them up right after graduation also means you'll get to mold them into the perfect employee for your workplace.
Where to find employees who bring the skills and experience you need
The downside to these free methods is that you will likely find there's a lot of work involved in separating the wheat from the chaff.
If you want to find qualified candidates and save yourself some time and energy, you may consider investing in a recruiter.
If you're a bit hesitant to pay for recruiting services, consider the value of your time. What could you do to make the company money if you didn't have to spend hours sorting through hundreds of applications to find a handful of qualified applicants?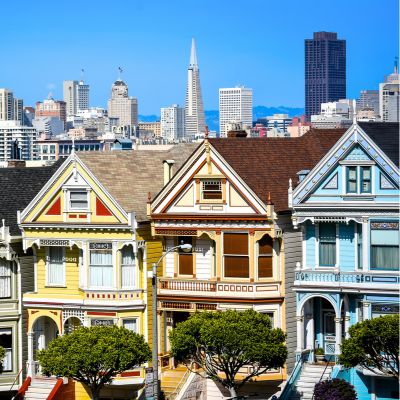 Believe it or not, you don't need millions, or even hundreds of thousands to invest in real estate. Arrived is an online platform where you can invest in shares of rental homes and vacation rentals without the headaches of being a landlord.
Learn More
Next steps: find employees to hire today
One great option to connect you with the right people is ZipRecruiter.
ZipRecruiter is a leading online employment marketplace. Powered by AI-driven smart matching technology, the company actively connects millions of all-sized businesses and job seekers through innovative mobile, web and email services.
The site even offers job description templates, which can save you time and effort before you even post your job.
And ZipRecruiter is recognized as one of the top sites for recruitment, having helped more than 1.8 million businesses of all sizes find great candidates since its inception in 2010.
If that sounds like just what your business needs, this link can provide you with a free trial and job posting on ZipRecruiter.
Things to consider when hiring an employee
There's definitely some risk involved when hiring new employees. You may find someone who presents well on paper isn't such a good fit when you bring them into the office.
To avoid that as much as possible, be sure to properly vet all the candidates you're seriously considering: Call their references, read work samples and ask situational questions in your interviews.
Keep in mind that depending on the skills required for your position, you may find passion and interest are more valuable assets than experience. Don't be afraid to give a keen candidate a shot, they may soon become your best employee.
Finally, if you find someone outstanding who isn't a good fit right now, be sure to hold onto their resume and contact. If something else opens up in the future, you'll already have a headstart on your search or a referral for a friend on the hunt.
Checklist for hiring employees
Clarify what you need
Prepare a detailed job posting
Canvas your network and post the job internally
Bring in professional reinforcements
Screen results down to the very best candidates
Move forward with interviews
Make an offer to your first choice candidate
Feel confident in your new hire!
Sponsored
Kiss Your Credit Card Debt Goodbye
Millions of Americans are struggling to crawl out of debt in the face of record-high interest rates. A personal loan offers lower interest rates and fixed payments, making it a smart choice to consolidate high-interest credit card debt. It helps save money, simplifies payments, and accelerates debt payoff. Credible is a free online service that shows you the best lending options to pay off your credit card debt fast — and save a ton in interest.