Why is there a worker shortage? Many believe the labor shortage stems from the government's generous stimulus checks and unemployment benefits. Why would people want to return to a minimum wage fast-food job when the government will pay them more to play video games in their pajamas?
It's a fair argument, but there's more to the story.
As people stayed cooped up at home during quarantine, they began to re-evaluate their careers, lives, and priorities. Life is too short to waste hours per day commuting. And now that everyone knows flexible work arrangements are possible, there's no reason to settle for less.
Some people are also scared to go back to work. Most job openings are for low-paying, customer-facing positions, like food service and health care services jobs. And despite widespread vaccine availability in the U.S., nobody wants to potentially expose themselves to the virus all day for low pay.
Staying at home not only seems safer but also allows parents to look after their kids. Nothing is certain these days. While many schools are reopening, what if they shut back down tomorrow? Someone needs to be at home for child care.
To successfully build your team amid the worker shortage, these are just a few of many factors to keep in mind.
Armed with this knowledge, here are the do's and don'ts of hiring during a pandemic-fueled worker shortage.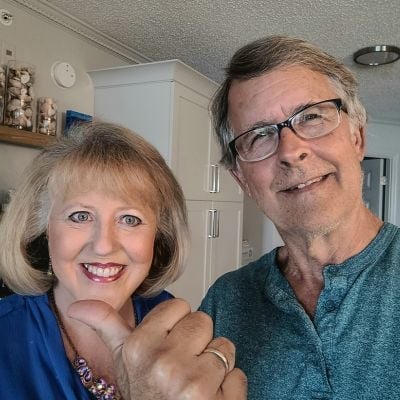 The do's Build a fun work environment
Put yourself in the shoes of a low-wage employee. If you had the choice, would you choose to trek across the city every day to a potentially soul-crushing job that doesn't pay well?
Probably not.
Nobody wants to work for entry-level pay in lousy conditions. But people will work for lower pay if they love the work environment and are passionate about their mission.
If you're struggling to find workers, maybe you need to do some research and figure out how to make your workplace one where people want to work.
Design a reasonable work-from-home policy As we've seen, people don't want to leave the house due to the Three C's: the commute, the child care and the risk of contamination.
Offering a flexible work-from-home policy solves all the C's.
You might want employees to work in person, but do they need to? If you're offering a job that employees can feasibly do from home — or at least partly from home — why not give them the option?
Because what's worse — having a remote workforce or having no workforce at all?
Sometimes short-term compromise is necessary for long-term success.
Develop a hygienic interview process Everyone has unique beliefs and comfort levels with pandemic personal contact. The candidate you're interviewing may be more cautious than you (or vice versa). That's okay.
Your goal is to make each candidate feel as safe as possible.
That means following proper hygiene protocols during in-person interviews. Or better yet, transitioning to a completely virtual interview process if possible.
Create COVID-specific attendance policies When you originally established your attendance policies, you probably weren't anticipating a worldwide pandemic. But here we are. And we must adapt.
Do COVID sick days count as regular paid sick days?
What happens in cases of serious, prolonged illness?
How do you handle employees who refuse to come to work?
These are just a few of the many questions you need to consider.
There is no one-size-fits-all solution, so take time to thoughtfully consider what's best for your company. Whatever you decide, stay consistent. If you operate on a case-by-case basis with no set protocol, you risk backlash from employees who disagree with your decisions.
The don'ts
Judge a candidate by their pandemic beliefs Just because someone has opposing pandemic or vaccination opinions doesn't mean they can't be a valuable asset to your company.
In our ultra-polarized society, our instinct can be to reject anyone who disagrees with us. But if you don't keep an open mind, you may miss out on a talented addition to your team.
That said, if they're likely to stir up trouble or break company policies, that's a legitimate red flag.
Ignore safety guidelines set by the government Pandemic restrictions and guidelines vary from location to location. You may not agree with the guidelines for your city, but you should follow them.
This includes instructions for shutting down, returning to work and running your day-to-day operations.
When you follow government guidelines, employees understand. You're just following orders. If an employee doesn't like it, they can be angry at the government. But if you start playing by your own rules, that negative attention shifts toward you and your company.
Start a hiring frenzy before updating procedures Before heading to a job search site like ZipRecruiter to start a hiring spree, it's a good idea to establish all your new policies for attendance, remote work, in-office safety and any other pandemic-related issues.
It's much easier to onboard new employees with all your updated policies in place.
If you start experimenting with new rules during or after the onboarding process, you could confuse and frustrate your new hires.
Forget to create a contingency plan for outbreaks What will you do if there is a COVID outbreak in your office? What about another unexpected government-mandated shutdown?
We're not out of the woods yet, and smart business owners create contingency plans. Be proactive. You may never need a Plan B, but if you do, you'll be glad you have it.
Anticipating problems won't solve your labor force problem, but if disaster strikes, it could prevent it from getting worse.
Sponsored
Follow These Steps if you Want to Retire Early
Secure your financial future with a tailored plan to maximize investments, navigate taxes, and retire comfortably.
Zoe Financial is an online platform that can match you with a network of vetted fiduciary advisors who are evaluated based on their credentials, education, experience, and pricing. The best part? - there is no fee to find an advisor.