Best retail job sites 1. RetailCrossing
RetailCrossing is the retail section of the larger EmploymentCrossing recruiting platform. When you post a job on EmploymentCrossing, it syndicates to hundreds of other free jobs boards. And if you'd like to add your listing to other paid job boards, the EmploymentCrossing dashboard lets you do it with one click.
You can also search resumes on the platform's database and organize candidates within its dashboard.
EmploymentCrossing offers a 14-day free trial. After that, paid plans start at $199 per month.
2. AllRetailJobs.com
AllRetailJobs.com is another niche retail job site that claims to attract a quarter-million visitors per month. Similar to RetailCrossing, it syndicates your job post to over 200 other job sites including ZipRecruiter, SnagAJob, Nexxt, Jobs2Careers and TopUSAJobs.
The site specializes in filling positions like management roles, receivers, merchandisers, customer service, planners and cashiers.
Pricing per job post varies depending on how many slots you buy per month. A single slot costs $167 per month while the biggest 1,000-slot package comes out to $5 per slot per month (or $5,000 per month).
3. RetailJobsWeb.com
RetailJobsWeb.com is the retail branch of the JobsWeb network, a group of niche job boards spanning several different industries.
Its career center claims that over 300 employers use the platform to find retail workers. And while 300 may not sound like much, it includes some heavy-hitters like Macy's, Home Depot and Walmart.
RetailJobsWeb.com offers several different products, packages and pricing tiers. The number of options may feel overwhelming at first, but it allows you to choose precisely what you need without paying for unnecessary extras. The basic Bronze package starts at $225 per month.
4. iHireRetail
iHireRetail is a retail-focused job search engine boasting over 5,000 new retail jobs daily.
The platform offers four useful services for retail employers — job postings, resume searches, job wraps (syndication from your company website) and outplacement services.
Unlike other job sites that automatically bundle job ads and resume searches together, iHireRetail gives you the option to purchase them individually.
A single job ad slot starts at $299 per month, and you can score heavy discounts by purchasing multiple slots together.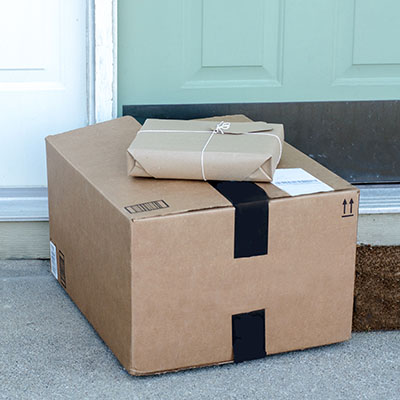 Best hospitality jobs sites 5. HospitalityOnline
HospitalityOnline is more than just a hospitality job board — it's a suite of tools that streamlines the entire recruitment process. The company's goal is to treat the candidate's experience with the same care as a hotel guest's experience.
When you post a job on HospitalityOnline, you also get access to features like an applicant tracking system, branded email blasts, job post syndication, printable job flyers, a photo gallery of your property and more.
Prices start at $295 for a single 30-day job post. If you have ongoing hiring needs, the company also offers annual plans with unlimited job posts for one fixed price.
6. Hcareers
Hcareers is a job board specialized in matching hospitality talent with the right employers, claiming to have placed 1.1 million candidates.
The platform uses artificial intelligence technology to match employers with job seekers based on salary, skills and culture. You can also build a sleek employer profile where candidates can read about your company, access photos and videos of the property and learn about the perks of working with you.
Pricing depends on the type of job you're trying to fill. A standard job posting starts at $249 per month while a management job listing will run you $489 per month.
7. HospitalityCrossing
HospitalityCrossing is another branch of the EmploymentCrossing job site. It works similarly to RetailCrossing.
You post your job on the EmploymentCrossing network, and it automatically distributes to over 600 other job boards. The platform also blasts out your open position to job seekers on its email list to attract candidates who aren't actively searching for work.
After a 14-day trial, the basic Recruit plan starts at $199 per month. This includes up to three active job slots and 50 resume searches per month.
8. HospitalityJobs.com
HospitalityJobs.com is a North American job site that includes all types of restaurant, hotel and hospitality jobs — from managers and marketers to dishwashers and valets.
It's the cheapest hospitality job site on the list, costing just $9.99 per month for unlimited job postings and resume searches. This makes it a great option for budget-minded hospitality businesses with many positions to fill.
The $9.99 monthly plan also gives you access to screening questionnaires and a built-in applicant tracking system.
Best general job boards to maximize your reach Niche job boards help you laser in on the right type of job seekers, but there's just one problem — some job seekers may not have heard of all these obscure job sites.
To reach more qualified candidates, you should also post your listing on general job boards.
9. ZipRecruiter
Paying to post your job on multiple different job sites can get expensive. And creating multiple accounts and managing applicants across platforms is inefficient.
ZipRecruiter solves both these problems.
When you post a job on ZipRecruiter, it automatically distributes to over 100 other job boards, including retail- and hospitality-specific sites. You essentially get more than 100 job ads for the price of one, and you can manage them all from a single dashboard.
The platform also has a specific hospitality section and useful filters to help job seekers quickly find your open position.
ZipRecruiter offers a free four-day trial. After that, the basic plan starts at just $16 per day.
10. Indeed
Indeed claims to be the largest job site in the world, and you can post jobs for free.
This can be both helpful and not. It means your listing is competing with millions of other opportunities, and if you don't write a clear job advertisement, you may end up with mountains of unqualified applicants to sort through.
On the other hand, you can't argue with free.
Indeed is a powerful tool, but you may not want to rely on it as your sole strategy. It's best combined with ZipRecruiter, a popular niche job board or other recruiting methods.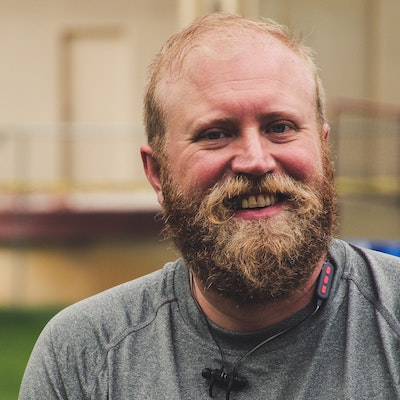 Sign up for Credit Sesame and see everything your credit score can do for you, find the best interest rates, and save more money at every step of the way.
Get Started—100% Free
Other ways to build your retail and hospitality team 11. In-person applications
Nowadays, most people find jobs online. But don't underestimate the power of an old-fashion job ad posted in your store, restaurant or hotel.
Loyal customers often make good employees because they already love your brand. Plus, it's essentially free — simply print out an eye-catching flyer or draw it on a whiteboard where customers can see it.
12. Employee referrals
Instead of hunting for candidates yourself, incentivize your employees to do it for you. If they enjoy working at your company, they may have friends and family who'd also be a good fit. And if they value their job, they're unlikely to recommend any bad eggs.
Employees feel good connecting people they love with a company they love. And to make them feel even better, you can offer a prize to whoever finds the winning candidate.
13. Company website and social media
Don't forget to post your job opportunities on your company's website, social media channels and email newsletter.
It's a great way to get in front of potential employees who already follow your company.
When you post on your website, make sure to format the page so that Google for Jobs can scrape your listing and show it in its database.
14. Your company's talent pool
Sometimes the right person for the job is hiding under your nose. If you need to hire a management position, consider if you can promote someone internally. Current employees are easier to train and already have chemistry with the rest of your team.
If none of your current employees fit the bill, think about previous seasonal workers or job seekers who have applied to your company in the past.
For all you know, the perfect employee may have already applied for a different position in your company.
15. Recruiting agencies
If you don't have time to hassle with posting job descriptions and sorting through applicants, you can hire a recruiter to do it for you.
But not all recruiters are created equal. Make sure to choose one who specializes in retail, hospitality or whichever type of position you need to fill.
Sponsored
Here's how to save up to $700/year off your car insurance in minutes
When was the last time you compared car insurance rates? Chances are you're seriously overpaying with your current policy.
It's true. You could be paying way less for the same coverage. All you need to do is look for it.
And if you look through an online marketplace called SmartFinancial you could be getting rates as low as $22 a month — and saving yourself more than $700 a year.
It takes one minute to get quotes from multiple insurers, so you can see all the best rates side-by-side.
So if you haven't checked car insurance rates in a while, see how much you can save with a new policy.