The lower price of higher education
While plenty of schools nationwide have frozen their tuition or offered a modest discount, the following colleges and universities have busted out the shears.
Some have cut so deep that they've gone from one of the most expensive schools in their region to one of the most affordable.
Southern New Hampshire University Price reduction: 51% / 67%
This school made headlines last year when it announced that it was offering free tuition for freshmen during the 2020-21 school year.
While that's no longer on the table, SNHU is offering undergrads two options for 2021-22: $15,000 per year for full-time in-person instruction and $10,000 for a blend of in-person and online classes. The former is a 51% reduction, while the latter is a whopping 67% discount.
Houghton College Price reduction: 53%
Houghton College in New York State has announced a "tuition reset" for both new and returning students at its Allegany County campus, starting in the fall 2021 semester.
Tuition at Houghton will now cost $15,900 per year before financial aid — a 53% price cut that the school says will make it the most affordable Christian college in the country.
Goldey-Beacom College Price reduction: 50%
Tuition for undergrads at this college in Wilmington, Delaware, will cost $12,750 per year for a full-time course load, which the school says is the lowest cost of any four-year private college in the region.
Spring Hill College Price reduction: 50%
This school in Mobile, Alabama is reducing the price of attendance to $21,100 per year. Prior to the price drop, Spring Hill had the highest direct costs of any private college in Alabama, but after the reset it says it will be one of the most affordable in the nation.
And as an added incentive for new students, Spring Hill has also reduced its standard room and board rates by almost $3,200.
William Jewell College Price reduction: 45%
For the 2021-22 school year, the cost of attendance for a full-time undergrad at this Liberty, Missouri college will drop from $33,500 to $18,360.
Prior to the reduction, Jewell's yearly tuition was $8,000 higher than the national average for private four-year colleges and more than $10,000 higher than the average for the state of Missouri. As of September, it will be lower than both.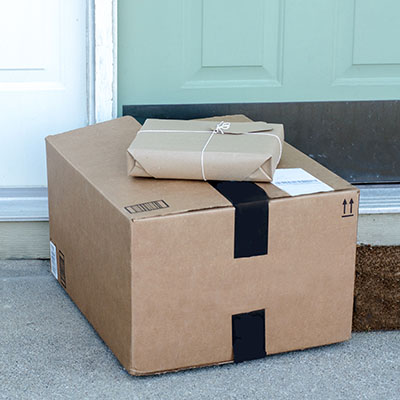 Other schools cutting tuition
In addition to the colleges mentioned above, a number of other schools have announced smaller — but still substantial — drops in the cost of enrollment for the 2021-22 school year.
Here's a quick rundown, including the revised price and the difference from last year's tuition:
Gordon College: $25,250 (-33%)

Hendrix College: $33,000 (-32%)

Seattle Pacific University: $35,100 (-25%)

Fairleigh Dickinson University: $32,000 (-25%)

Rider University: $35,000 (-22%)

Willamette University: $43,500 (-18%)

University of Lynchburg: $33,500 (-18%)
How to avoid drowning in student debt If you didn't get the chance to capitalize on any cuts — maybe you graduated not too long ago — there's a good chance you're burdened by a sizable amount of student debt.
Student loan forgiveness was a cornerstone of Joe Biden's campaign. Now that the new president has taken office, he's expected to ask Congress to forgive $10,000 in federal student debt per person.
Unfortunately, it's unlikely that forgiveness will extend to people with private student loans. For those borrowers, the best option to reduce their monthly payments would be refinancing into a lower interest rate.
In order to qualify for a refi, you'll need to have a decent credit score. If you're not sure where your score stands, you can check it for free online and also get free advice on how to boost it if it's lower than you like.
Sponsored
Here's how to save up to $700/year off your car insurance in minutes
When was the last time you compared car insurance rates? Chances are you're seriously overpaying with your current policy.
It's true. You could be paying way less for the same coverage. All you need to do is look for it.
And if you look through an online marketplace called SmartFinancial you could be getting rates as low as $22 a month — and saving yourself more than $700 a year.
It takes one minute to get quotes from multiple insurers, so you can see all the best rates side-by-side.
So if you haven't checked car insurance rates in a while, see how much you can save with a new policy.