How did the IRS selfie system work?
Starting this summer, taxpayers with new and old IRS accounts would have been forced to verify their identity using a third-party platform called ID.me.
To complete the verification process, you had to snap a photo of a piece of photo ID, such as a driver's license, passport or state ID. Then you'd submit a "video selfie" using your smartphone or computer.
The ID.me platform compares these two images using facial-recognition software to confirm your identity.
The IRS assured taxpayers that they didn't need to snap selfies to file their taxes or pay them with a bank account or credit card.
However, they did need ID.me verification to access child tax credit tools, view online transcripts, set up payment plans, request identity protection PINs and track stimulus checks. Most other tools would have required selfies by the end of the year.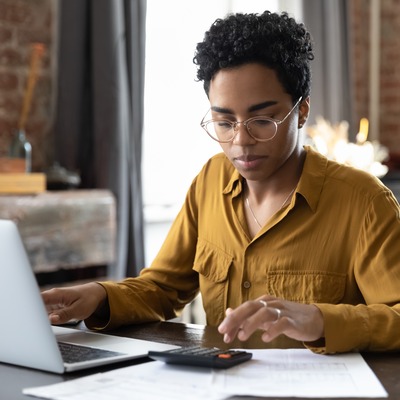 File taxes on your own or get expert help to get the biggest tax refund. Find your tax solution and file today with TurboTax.
Get Started
So what was the problem?
In some states, ID.me is also used to process unemployment claims. And last year, the technology rejected many legitimate claims, leaving desperate Americans without access to their money.
If the facial recognition technology fails, you have to set up a video call with a live ID.me agent, called a "trusted referee," to confirm your identity.
Reaching an agent isn't always easy. ID.me has struggled with capacity issues when large numbers of claimants were seeking to verify at once, ballooning wait times from 30 minutes to weeks for some users.
During this call, you must provide the private company with even more documentation supporting your case, which some advocates called a serious privacy breach.
"This is very, very bad, and every tech-aware American should fight it," tweeted Jackie Singh, director of technology and operations at the nonprofit Surveillance Technology Oversight Project.
Representative Ted Lieu, a Democrat from California, agreed on Twitter that the IRS needed to "reverse this Big Brother tactic, NOW."
More from MoneyWise
Sponsored
You're not alone this tax season
Tax season can be daunting. That's why H&R Block takes the guesswork out of taxes.
With step-by-step guidance, real-time results, acess to on-demand tax experts, and more, you can know what to expect when you finish.
Get started for free today with H&R Block and get your max refund guarantee.