What does a higher COLA mean for you?
Keep in mind that the big benefit boost means an increase to your overall income.
Lower-income households could lose eligibility for certain programs, or receive less aid through Medicare Savings programs or Medicare Extra Help or Medicaid. Higher-income beneficiaries may end up paying more in Part B and D premiums if their incomes are higher than $97,000 (or $194,00 for joint filers).
The larger COLA could push you into a higher tax bracket as well. Up to 85% of Social Security benefits can be taxable if your income is over $25,000 ($32,000 for joint filers).
The Social Security Old-Age and Survivors Insurance Trust Fund, which helps pay your retirement benefits, is also expected to run out by 2034, according to the latest trustees report.
After the fund's reserves are exhausted, you'll receive about 77% of your benefits instead which would be drawn from tax revenue.
Johnson notes that next year's higher payout could potentially hasten the fund's insolvency date — an issue that is not being helped by the large drop in birth rates over the last few decades. Less people means less tax revenue to fund Social Security.
"The last time inflation was this high was in 1981," Johnson adds. "The Social Security Trust Fund was close to insolvency and Congress enacted a series of bills that cut Social Security benefits and raised taxes."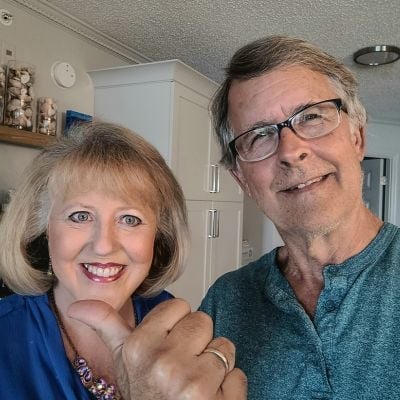 There could be 'no COLA payable in 2024'
Johnson warns that a recession next year could have severe consequences for your Social Security benefits.
The majority of funding for the benefits comes from payroll taxes, but high unemployment during an economic downturn could "cause a significant worsening in the finances of the Social Security Trust Fund."
The Bank of America forecasts the U.S. economy could lose about 175,000 jobs a month in the first quarter of 2023.
"In addition, an abrupt turn to deflation could mean that there may be no COLA payable in 2024," Johnson says.
2023 COLA is the biggest since 1981
The new COLA would lift the average retiree benefit by over $140 a month.
The Centers for Medicare & Medicaid Services also announced in September that Medicare premiums will drop just over $5 a month to $164.90 next year — the first time Part B premiums have decreased in a decade.
However past COLAs haven't always kept up with inflation. Seniors received a 5.9% COLA in January, but Johnson calculates that the benefit fell short by 50% on average.
"We won't know the bottom line until we learn what inflation will be in 2023," she says.
Sponsored
Meet Your Retirement Goals Effortlessly
The road to retirement may seem long, but with WiserAdvisor, you can find a trusted partner to guide you every step of the way
WiserAdvisor matches you with vetted financial advisors that offer personalized advice to help you to make the right choices, invest wisely, and secure the retirement you've always dreamed of. Start planning early, and get your retirement mapped out today.