Get professional help with your retirement finances
If you have big plans for retirement but feel overwhelmed about the financial choices you have to make to make them happen, consider speaking to a financial adviser who specializes in retirement planning.
Vanguard — an investment management company — offers hybrid advisory services to help you reach your unique financial goals.
Their team of professional advisers are all fiduciaries, which means they won't earn a commission on their recommendations, and can provide you with unbiased financial guidance.
All you need to do is answer some quick questions about your financial situation, and Vanguard's team of professionals will schedule you an appointment to refine your goals, set up an investment portfolio with their own ETFs and manage it based on your risk tolerance and needs.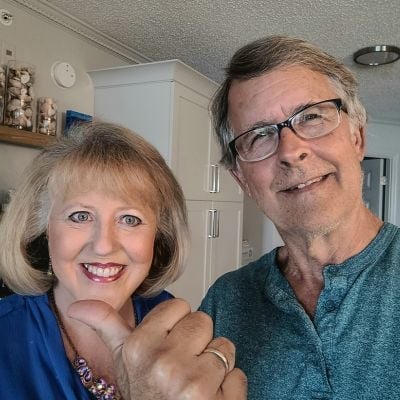 The golden ticket to your golden years
With the economy in such a volatile state amid high inflation and stock market uncertainty, your 401(k) or IRA — and your retirement itself — could be at risk.
A Gold IRA is a great alternative to protect and grow your nest egg. Unlike the U.S. dollar, which has lost 98% of its purchasing power since 1971, gold's purchasing power remains stable over time.
American Hartford Gold is an industry leader in precious metals, offering physical delivery of gold, silver and platinum, as well as retirement accounts like IRAs, 401Ks and TSPs. They have an A+ rating from the Better Business Bureau and are a three-time winner of Inc. 5000's Best Gold Company award.
While inflation is increasing everyone's expenses, precious metals won't be affected — so a Gold IRA might be the best thing to preserve your retirement.
Shop around for better insurance rates
It's not uncommon for people to take what they're given when it comes to insurance rates. But with so many retirees buying their dream homes and cars, making sure you're not wasting money on overpriced insurance is essential.
SmartFinancial is a platform where you can compare the best home insurance rates in your area. With SmartFinancial, all you need to do is answer some quick questions about yourself and they'll instantly sort through over 200 insurers to find you the best deals available and any discounts.
According to data from Forbes, the national average cost for car insurance in 2023 is $2,118 per year, or $176.5 per month.
But, depending on which state you live in, your driving history and the make and model of your car, there are some insurers that can offer you as little as $22 a month for insurance.
Luckily, Pretected, makes it easier to for you to comparison shop instantly. Choose the best available car insurance quote for you in minutes so you can start saving.
You shouldn't have to put your retirement dreams on hold, but you also have to plan for big purchases carefully. A cheaper rate on home insurance and auto insurance can certainly cut down your monthly expenses and make a little more room for enjoying what you have.
Sponsored
Meet Your Retirement Goals Effortlessly
The road to retirement may seem long, but with WiserAdvisor, you can find a trusted partner to guide you every step of the way
WiserAdvisor matches you with vetted financial advisors that offer personalized advice to help you to make the right choices, invest wisely, and secure the retirement you've always dreamed of. Start planning early, and get your retirement mapped out today.