Protect your nest egg with a stable alternative
With the economy in such a volatile state amid high inflation and stock market uncertainty, your 401(k) or IRA — and your retirement itself — could be at risk.
A Gold IRA is a great alternative to protect and grow your nest egg. Unlike the U.S. dollar, which has lost 98% of its purchasing power since 1971, gold's purchasing power remains stable over time.
American Hartford Gold is an industry leader in precious metals, offering physical delivery of gold, silver and platinum, as well as retirement accounts like IRAs, 401Ks and TSPs. They have an A+ rating from the Better Business Bureau and are a three-time winner of Inc. 5000's Best Gold Company award.
While inflation is increasing everyone's expenses, precious metals won't be affected — so a Gold IRA might be the best thing to preserve your retirement.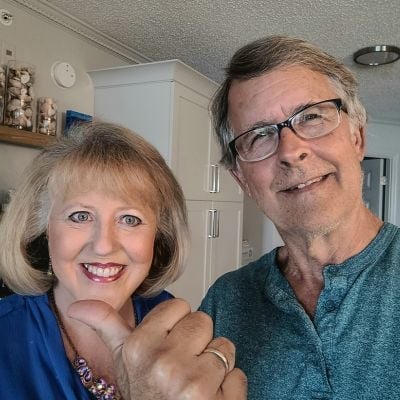 Diversify your portfolio
By mixing up your portfolio with a variety of assets, you have a better chance of balancing risk and reward and securing your nest egg.
There are lots of options out there for portfolio diversification, and commercial real estate is one of them.
First National Realty Partners (FNRP) — a private equity firm — makes commercial real estate accessible to accredited everyday investors through its online platform.
Because FNRP is anchored in essentials, their assets remain steady during times of economic volatility and give you a chance to create a stable nest egg to support your retirement.
All you have to do to get started is fill in some information about yourself, your income and investment goals and you can start growing your wealth.
Talk to a professional about your financial situation
If you're worried about your nest egg, finding a trusted financial advisor who knows your retirement goals inside and out can give you peace of mind.
There are free online services that are designed to match you with experienced professionals based on your unique needs.
WiserAdvisor, for example, can pair you up with a pre-screened advisor to match your financial needs.
You don't have to navigate your retirement savings alone, and you definitely don't have to do it without a vetted financial advisor at your side.
Once you're matched, consult for free with no obligation.
Sponsored
Meet Your Retirement Goals Effortlessly
The road to retirement may seem long, but with WiserAdvisor, you can find a trusted partner to guide you every step of the way
WiserAdvisor matches you with vetted financial advisors that offer personalized advice to help you to make the right choices, invest wisely, and secure the retirement you've always dreamed of. Start planning early, and get your retirement mapped out today.