1. Build your own 401(k) A solo 401(k) — which the notoriously long-winded IRS calls a "one-participant 401(k)" — can be set up easily through an online brokerage.
Have the boss change your status, so your income isn't reported via a W-2 tax form but on a 1099 form. That will make you an independent contractor, and you can then operate as a business owner — and establish your own 401(k).
The same rules that apply to employer-sponsored 401(k)s apply to the go-it-alone kind. Namely, there are contribution limits, and in 2019 they're $56,000 if you're under 50, or $62,000 if you're 50 or older.
As a self-employed business owner, you're really two people at the same time: employer and employee. Each role has its own contribution guidelines — which add up to the overall limits.
The only additional employee you're allowed to hire and cover in this arrangement is your spouse.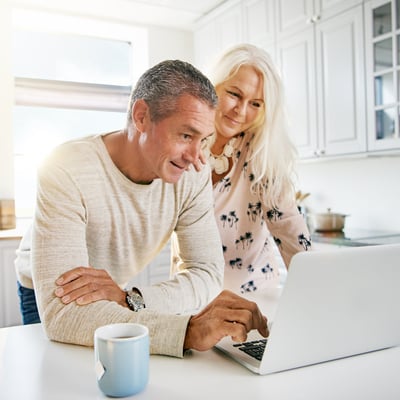 Get advice on your investment portfolio from a certified financial advisor through WiserAdvisor. Fast-track your retirement savings today.
Get Started
2. Seek financial planning and investment advice Even the most conscientious savers turn to the pros for financial advice. There are some things mere mortals simply can't grasp on their own.
Financial planners — including the pros who are conveniently available online at Facet Wealth — help organize your finances. They carefully review your state of affairs, tell you where you stand, and recommend ways to get you where you want to be.
They have the training and experience to make projections about the future. That enables them to offer sound advice on savings goals, investments, mortgages, life insurance, taxes, retirement and wills.
The best financial planners are good listeners who take your goals and dreams into account. They know you'll spend money. They just want to help you spend it wisely.
3. Open an IRA Traditional individual retirement accounts (IRAs) are flexible and highly tax advantaged. Depending on your income bracket and filing status, there are numerous benefits.
In most cases, contributions of up to $6,000 are tax deductible for 2019. Make that $7,000 if you're 50 or older.
The money you sock away is invested and grows on a tax-deferred basis. That means you don't pay tax on your earnings until you start making withdrawals in retirement.
IRA contributions reduce your adjusted gross income and tax rate. When you have a smaller adjusted gross income, it can be easier to claim some deductions, including for medical expenses.
Roth IRAs are slightly different and are best for people who expect to be in a higher tax bracket after they retire. You can open an IRA through an automated investing service, such as Wealthsimple.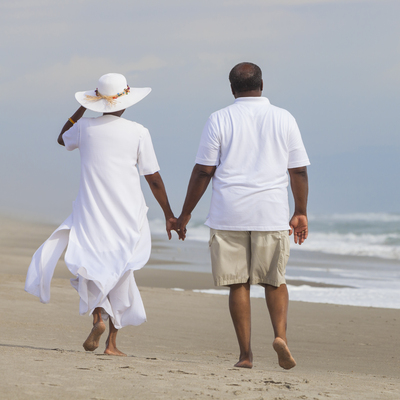 Getting older has its benefits. From dining out and travel to insurance and investments, discover how much an AARP membership can save you.
Join Today
4. Start a health savings account If you're on a health insurance plan with a high deductible, you can save for retirement through a health savings account, or HSA.
The money in your account is accessible at any time to pay for qualified medical expenses, such as copayments and deductibles, but not your insurance premiums.
Hopefully, you won't have to use the money at all, and can invest it instead. An HSA balance carries over from year to year, and the money grows tax free. Combine it with an IRA, and you'll be sitting pretty in your golden years.
Your HSA contributions are tax deductible, even if you don't itemize. In 2020, you'll be able to contribute up to $3,550 for individual coverage and $7,100 for family coverage.
Ask your banker or insurance provider how to open an HSA.
5. Talk to your employer When you don't have access to a 401(k), your best bet might be to persuade your boss to see reason. It never hurts to ask.
First, do your research. There are 401(k) plans available for businesses of all types and sizes. Look for plans that don't require a lot of time, effort and paperwork to oversee.
There's always strength in numbers, so rally some co-workers to your cause. Your boss may simply fail to see enough need for a plan. Also, point out that a retirement plan is a benefit that's increasingly important to talented job candidates.
Save the tax incentives for last. There are credits for employers who sponsor plans. Business owners can even use the plans they sponsor to shelter their taxable income.
If wheedling gets you nowhere, at least you'll be in a prime position to ask for a raise.
Sponsored
Jump-start your retirement plan with personalized advice
Finding financial advisors for your specific needs doesn't have to be hard.
In only a few minutes, WiserAdvisor matches you with pre-screened FINRA/SEC registered advisors in your area to guide your retirement plan based on what's most important to you.
Get started today with WiserAdvisor, a better way to find the right financial advsior.