Health concerns
As we age, our health declines. This can be a strong motivator to retire early, especially if you have significant health conditions that are only expected to worsen as you age. Working is already taxing, how can you keep up with work demands if you're in poor health?
If you go this route though, it's important to ensure you have enough money set aside to help you manage your health in the future. Without your work health benefits, you'll have to have something else set up to help you cover prescription costs and potential surgeries. Enrolling in a health savings account (HSA) is a good option to consider.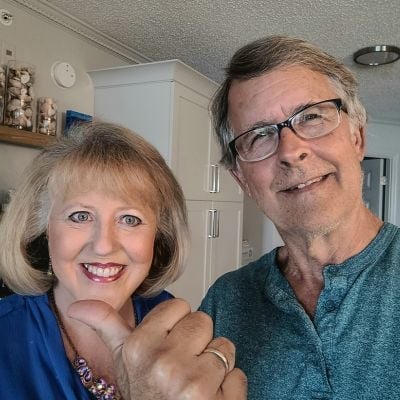 Job stress
Stress comes with the territory of being a working professional, but it could be harming you more than you think. According to the American Psychological Association, those exposed to chronically stressful environments — like working in high-pressure environments — can experience burnout. What does burnout feel like? Exhaustion, feeling negative or cynical and being less productive at work. And if you're a teacher or health care worker, you're at an even higher risk of developing burnout.
If this sounds all too familiar, it might be time to step away. Your health, both physical and mental, is more important than any job. You might even decide to retire early from your current profession and step into a less stressful part-time job. Whatever you decide, if your job is causing more stress than you can handle, early retirement may be the right path for you.
Family obligations
Many Americans who are nearing retirement may also be dealing with parents who are entering end-of-life care. Nearly 40% of those currently in the workforce are either serving as caregivers, or have in the past, says a 2021 survey by the Transamerica Center for Retirement Studies. This could be an important factor to consider if you're on the fence about retiring early.
Caregiving responsibilities extend beyond aging parents, too. Maybe you have a spouse with complex medical needs, an ill family member or even a grandchild who needs babysitting. Whatever the case may be, supporting your family is an important job, one that could be more important than your professional one.
Trade your favorite stocks any time
Investing doesn't have to be hard. Robinhood is the only place you can trade stocks, options and ETFs 24 hours a day, 5 days a week, all still commission-free. Start building your portfolio with as little as $1.
Get Started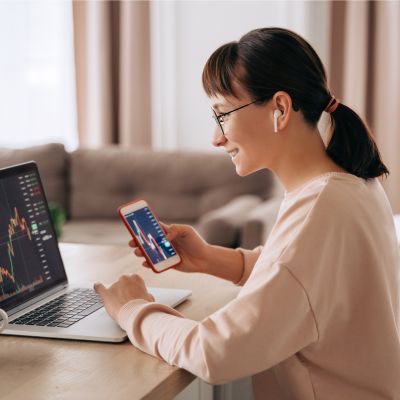 Your spouse earns enough for you both
Why work when you don't have to? Especially if you have any of the concerns above. If you have a partner with a substantial enough income to support you both, consider leaving your job behind and starting your retirement early.
Just make sure you've reached your full age of retirement, as outlined by the Social Security Administration. That way, you'll get your maximum retirement benefits instead of the reduced amounts you'd get if you chose to retire before then. Your full retirement age could be 66 or 67 depending on the year you were born, so it's important to know this information before committing to an early retirement and potentially losing out on your full benefit amounts.
Work-life balance
Have you ever missed out on an event, trip or important family event because of work? Or maybe felt that you were more irritated with your partner, spouse or child because of work stress? You're not alone. According to the American Institute of Stress, over 75% of American workers say job stress affects their personal relationships.
If you feel like your job has taken over your life and you're struggling to keep up with your duties as a partner or parent, it might be time to consider leaving the workforce for good. It's important to remember that you only get one shot at this life thing, so if your work-life balance scales lean 99% to the work side, it might be time to kick work off the scales entirely.
Sponsored
Meet Your Retirement Goals Effortlessly
The road to retirement may seem long, but with WiserAdvisor, you can find a trusted partner to guide you every step of the way
WiserAdvisor matches you with vetted financial advisors that offer personalized advice to help you to make the right choices, invest wisely, and secure the retirement you've always dreamed of. Start planning early, and get your retirement mapped out today.