Ads amid an enrollment dip
The university's allegedly deceptive ad campaign ran between 2012 and 2014 and overlapped with a significant decline in the number of students. Enrollment dropped by over 70% from 2010 to 2016 because of increased competition, tighter government regulation and other factors.
The school claimed it was working with major companies not only to help students land jobs but also to develop curriculum.
Some of the marketing materials specifically targeted veterans, active-duty service members and military spouses.
The average tuition at the University of Phoenix is nearly $16,000 per year, and for that type of investment a student would want to count on a good-paying job with one of the name-dropped companies after graduation. But that was never an option, the FTC says.
Rising tuitions are a huge factor in the upsurge of student loan debt, and for-profit schools can be expensive — because they need to generate profits for their shareholders.
Student loan debt has reached epidemic proportions in the U.S., with students suffocating under $1.5 trillion in debt. The burden is expected to reach up to $2 trillion in the next few years.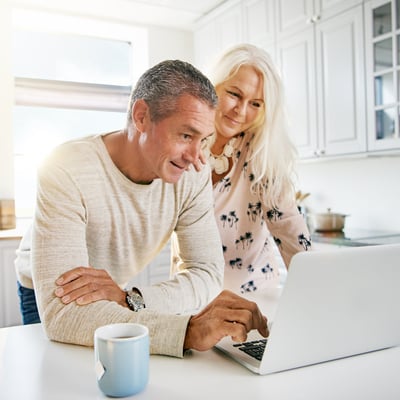 Are you confident in your retirement savings? Get advice on your investment portfolio from a certified professional through Datalign. It only takes 3 minutes to connect with an advisor who puts you first.
Get Started
No admission of wrongdoing
The settlement comes after a five-year investigation and represents "the largest settlement the [FTC] has obtained in a case against a for-profit school," says Smith, in a news release issued on Dec. 10.
In a statement of its own, the University of Phoenix says it did nothing wrong. "The campaign occurred under prior ownership and concluded before the FTC's inquiry began," the statement says. "The university continues to believe it has acted appropriately and has admitted no wrongdoing."
Even so, the school has agreed to cancel $141 in debts owed by students who were enticed by the ads, and pay back another $50 million in cash to former students, the FTC says.
The University of Phoenix has faced previous scuffles with federal regulators.
In 2015, the school found itself under scrutiny for collecting over $488 million in government money to cover tuition and fees for veterans — way more than any other school receiving student aid through the GI Bill. The Pentagon banned the university from recruiting students on military bases for a few months.
The lessons for students The big lesson is that if you're considering enrolling in any college or university, be sure to do some homework — which means thoroughly researching the school, investigating its accreditation, and looking closely at student success stories.
Experts say these are some of the biggest red flags you should look out for:
Aggressive enrollment tactics. Does the school seem to be pushing too hard to get you to sign up — and start paying the tuition and fees?
High acceptance rate but low graduation rate. This should be a big flashing signal that a school cares more about getting people in the door and less about sending them out into the world with the knowledge and skills needed for a career. According to the National Center for Education Statistics, only 21% of students at for-profit institutions graduate within six years, compared to an average 60% throughout higher education.
Also, when there's a high acceptance rate, it can mean some incoming students may not be ready for college and will drop out, or struggle to graduate.
High faculty turnover. High turnover at any organization is a bad sign. At a university, it suggests professors and other faculty aren't treated well and don't have sufficient pay, so they leave for better opportunities. When a school can't hold onto good professors and faculty, it can affect student learning, the on-campus experience and graduates' potential career prospects.
Insufficient student services. If a school offers inadequate student services, especially career training or academic help, it's a sign that the institution doesn't cares about the future of its students. A reputable university will clearly demonstrate its interest in helping its graduates succeed.
Sponsored
Compare car insurance and save up to $500 a year
If you haven't compared car insurance recently, you're probably paying too much for your policy. Getting quotes from multiple insurers used to be time-consuming, but today's technology makes it easy.
Using a free site like Pretected is easy and could help you save up to $500 a year on car insurance. In mintues, their "smart matching" system will provide tailor-made quotes from insurers that can meet all of your coverage needs - and your budget.
Stay protected on the road and find more affordable car insurance in minutes with Pretected.