Trump isn't giving up on $2,000 checks The new aid package includes not only the fresh payments to help struggling U.S. households and stimulate the weak economy, but also money for ailing businesses and $300 a week in bonus unemployment benefits. Plus, it will bring back the pandemic jobless benefits that lapsed early on Sunday.
In a statement, Trump said he put his signature on the document to provide urgently needed funding. But he still wants the stimulus checks increased.
"Unless Republicans have a death wish, and it is also the right thing to do, they must approve the $2000 payments ASAP. $600 IS NOT ENOUGH!" he tweeted on Tuesday.
The U.S. House, which is led by Democrats, approved the higher checks on a 275-134 vote Monday afternoon. But in the Republican-controlled Senate, an attempt to quickly approve $2,000 direct payments was blocked by Majority Leader Mitch McConnell on Tuesday.
Americans dealing with the pandemic have been eager for more government cash. They largely used the first batch to cover basic expenses including groceries and utility bills, a survey from the U.S. Bureau of Labor Statistics found.
Some also invested the money, the survey said, or used it for various other things. Those may have included buying affordable life insurance— sales of life insurance policies have surged this year in the shadow of the pandemic.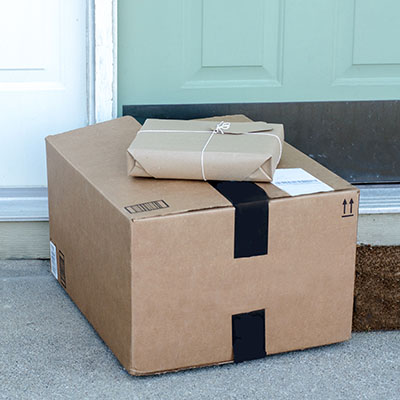 When will you see some cash? Treasury Secretary Steve Mnuchin told CNBC last week that payments would be distributed "very, very fast" once the bill was signed, with some recipients getting their money via direct deposit within a week. That would mean shortly after New Year's.
For now, you should expect $600. What if you're straining to make ends meet and agree with the president that $600 is "measly"? Here are a few ideas to pull more money together on your own.
Sponsored
Here's how to save up to $700/year off your car insurance in minutes
When was the last time you compared car insurance rates? Chances are you're seriously overpaying with your current policy.
It's true. You could be paying way less for the same coverage. All you need to do is look for it.
And if you look through an online marketplace called SmartFinancial you could be getting rates as low as $22 a month — and saving yourself more than $700 a year.
It takes one minute to get quotes from multiple insurers, so you can see all the best rates side-by-side.
So if you haven't checked car insurance rates in a while, see how much you can save with a new policy.