Families are struggling to pay their bills
The consumer price index (CPI) hit a scorching 9.1% in June, and with interest rates going up as well, Americans are facing sticker shock on everything from oil and oranges to their mortgages and credit card bills.
Sinclair says many economists expect the U.S. will slide into a recession sometime in 2023, which raises the question of stimulus checks.
"Are stimulus checks likely in the next recession? They are, because that's been a common policy in the past," she says. Aside from the three rounds of checks sent out during the COVID-19 pandemic, tax rebates were also issued during the 2001 and 2008 recessions.
Low-income Americans in particular could use the support. The Center on Poverty and Social Policy (CPSP) at Columbia University has seen the monthly poverty rate rise over most of 2022.
Megan Curran, policy director at CPSP, says the financial relief provided to families over the pandemic — including stimulus checks, expanded unemployment benefits and child tax credit payments — allowed for real reductions in poverty and increases in income.
However, those changes are now reversing.
"If you talk to families directly, they will probably already tell you that they're in a tight spot, or they're worried about finances," Curran says.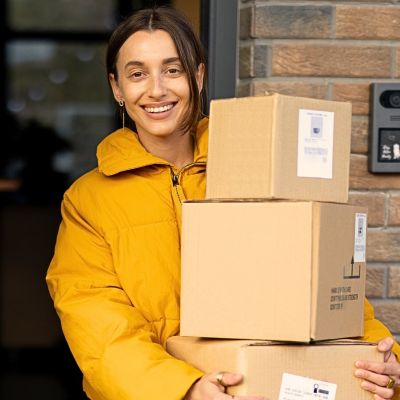 Capital One Shopping's browser add-on automatically applies coupon codes as you shop online. It's absolutely free – plus it takes only two clicks to install. Add the Capital One Shopping browser extension today and start earning discounts of up to 50% on the things you already buy.
Install for Free
'The economy feels bad' right now
But all the financial turmoil the country is seeing doesn't mean the U.S. is in a recession just yet.
"[Some] people are using the word recession to describe the economy we're in right now," Sinclair notes. "And I understand what they mean by that, the economy feels bad … But that's not what economists mean, when we say recession."
A recession is defined as a major decline in economic activity that lasts more than a few months — typically with rising unemployment, declining sales and negative gross domestic product (GDP).
While the Bureau of Economic Analysis reported a decrease in GDP for the first quarter of 2022, the unemployment rate is still extremely low, sitting at 3.6%, and retail sales are growing.
Should stimulus checks come back?
Curran would like to see some extra support for American families — whether this takes the form of stimulus checks or another type of flexible cash relief.
The last round of stimulus checks mainly went toward covering food, household and personal care products and rent, mortgage or utility payments, according to data from the U.S. Census Bureau.
Certain states are already offering inflation relief checks — Californians are set to receive as much as $1,050 as soon as October.
Curran would also like to see some immediate aid for low-income households that could help relieve a bit of pressure where they're being hit the hardest right now. She offers some options, like bringing back the expanded child tax credit and increased Supplemental Nutrition Assistance Program (SNAP) benefits.
"You can never really predict what the future is going to be, but you do know that families are really struggling with costs now," she says.
Sinclair believes that stimulus checks should come back during a recession, since their purpose is to stimulate spending when demand is low. However, the timing wouldn't be ideal as the government is trying to cool spending to bring down inflation.
"Right now would be a terrible time to have stimulus checks," says Sinclair, adding that rising inflation and supply issues might only exacerbate the problem checks would aim to solve.
"If we stimulated the economy even further, that wouldn't get us more economic growth, that would instead, very likely, just get us even more inflation."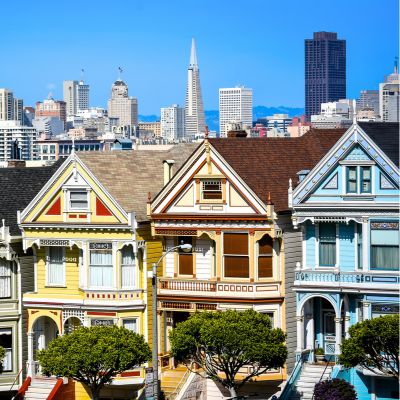 Believe it or not, you don't need millions, or even hundreds of thousands to invest in real estate. Arrived is an online platform where you can invest in shares of rental homes and vacation rentals without the headaches of being a landlord.
Learn More
What else can the government do to prepare for an upcoming recession?
Unlike the COVID-19 recession — which was largely unexpected and considered the worst economic downturn since the Great Depression — the government now has the time to prepare for one in the coming months or year.
Sinclair points to recession research that shows having some sort of automatic fiscal policy in place for when the economy starts to weaken would be helpful.
And it would mean Americans aren't stuck waiting on aid while Congress debates what to do.
She also advocates for extended unemployment benefits, since they'd be targeted to people who will be directly impacted by the recession to use as an income replacement.
While some criticized the pandemic-era stimulus checks for not being targeted specifically to struggling households, both Sinclair and Curran say this can be tricky.
It can be hard to determine who is low-income, since last year's tax forms may not accurately reflect how someone is doing now. And the definition of "low-income" can vary depending on where you live — for example, the cost of living in New York City is much higher than in Topeka, Kansas.
Other priorities for the government to consider
Stimulus checks are important in a recession, Sinclair says, but there also needs to be more work to increase the supply side to keep up with demand.
During the 2020 recession, demand was low, but supply was "artificially suppressed" through restrictions on travel, restaurants and recreation in the interest of public health.
That led to millions of Americans having extra cash to put into savings — and that excess is part of the reason why the U.S. is dealing with such high inflation right now, Sinclair explains.
Sinclair acknowledges that from the government's perspective, expanding on energy and the labor supply will be difficult and take time.
"Just sending out checks? That might be what we needed in a tough recessionary time," she says.
"But I also want to see Congress doing the big hard work of providing the private sector all the opportunities to be innovative and productive so that we can get those goods and services that we want."
Sponsored
Kiss Your Credit Card Debt Goodbye
Millions of Americans are struggling to crawl out of debt in the face of record-high interest rates. A personal loan offers lower interest rates and fixed payments, making it a smart choice to consolidate high-interest credit card debt. It helps save money, simplifies payments, and accelerates debt payoff. Credible is a free online service that shows you the best lending options to pay off your credit card debt fast — and save a ton in interest.