How the second stimulus checks are shaping up Like the last time, the government is providing the money to help Americans get by during the financial crisis, and stimulate the economy by encouraging people to spend. The Senate plan would largely use the same formula that determined how much you got in your first stimulus payment.
The IRS started distributing the original round of relief money in April; most people received $1,200, though the payments phased out for taxpayers with adjusted gross incomes over $75,000. Single earners making more than $99,000 and married couples with adjusted gross incomes above $198,000 got no cash at all.
People barely making ends meet during the pandemic spent the money to buy groceries or pay bills.
Others saw an opportunity to splurge, or use the cash for something practical like buying affordable life insurance — which would provide financial protection if family members lost a breadwinner to COVID-19.
Republicans want to provide more relief to households with kids this time. The first stimulus payments gave families $500 per child, but only up to age 16; the Senate bill includes $500 for each dependent, no matter how old.
But the proposal falls short of what the House has passed. That Democratic bill would provide the full $1,200 for children, to a limit of three per household.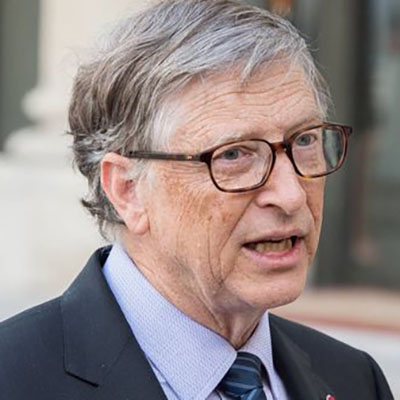 Bill Gates made a splash in 2017 when he bought $520 million worth of U.S. farmland, and he's continued to invest since. What's in it for Gates?
Read More
How long will it take to get your money? The cash-for-kids difference between the House and Senate bills is one of many reasons the two sides of Capitol Hill will have to negotiate to come up with a final stimulus package — and finding compromise won't be easy.
There's an even bigger clash brewing over what to do about the beefed-up unemployment benefits that expire this Friday.
The federal government has been providing out-of-work Americans with an additional $600 a week, on top of their state benefits. The House voted to keep those emergency payments going through the end of January, but the Senate wants to cut the bonus benefits by $400, to $200 per week.
Treasury Secretary Steve Mnuchin is hopeful a final bill can be ready for the president's signature by Friday.
"The president's preference is to make sure that we send out direct payments quickly so that in August, people get more money," Mnuchin told CNBC.
If lawmakers can't get the job done this week, their next deadline is a week from Friday — Aug. 7 — when Congress is scheduled to break for its summer recess. Getting a deal sealed by that date could still allow the IRS to begin distributing the new relief money by the end of August.
But if there's no agreement before the recess, the legislation would have to wait until early September, and stimulus checks wouldn't start going out until the end of September — at the earliest.
The bottom line So here's the lowdown: You're likely to get another stimulus check, and it could arrive just after Labor Day. But you may have to wait until October or later.
If your budget is stretched thin and you really need that extra $1,200, here are a few ways to find some extra cash right now:
Sponsored
Are you thinking about saving? Well, stop thinking about it!
Take the change out of your piggy bank and make it work for you.
Acorns is a financial wellness tool that automatically rounds up your card purchases to the nearest dollar and puts those savings into an investment account. It takes the worrying out of investing and matches you with one of five investment portfolios.
Take five minutes to sign up for Acorns today and collect a $10 bonus.