1. Consumers start to lose confidence
The economy is driven by consumers. When they're feeling good about the economy, they spend more. When their confidence droops, they become more tightfisted.
If consumer spending slows, that normally indicates a recession has arrived. Surveys that measure how consumers are feeling are watched closely by economists.
The Conference Board surveys consumers to produce its monthly consumer confidence index. Morgan Stanley economists have found that a 15% drop in the index from one year to the next indicates a recession, according to The New York Times.
Consumer confidence has taken a turn for the worse: After jumping in July to the highest level in almost 18 years, the Conference Board's index took its biggest dive in nine months during September.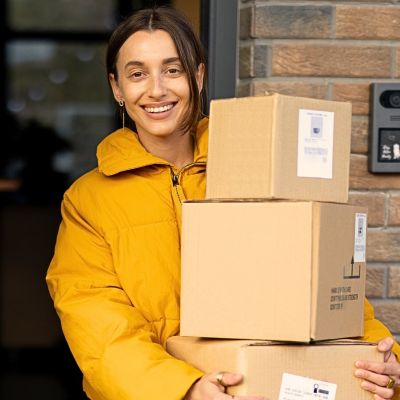 Capital One Shopping's browser add-on automatically applies coupon codes as you shop online. It's absolutely free – plus it takes only two clicks to install. Add the Capital One Shopping browser extension today and start earning discounts of up to 50% on the things you already buy.
Install for Free
2. Interest rates get weird
When the yields — or interest rates — on U.S. Treasury securities start behaving in an odd way, that's another key indicator a recession is coming.
You'd expect a 10-year Treasury note to pay higher interest than a three-month Treasury bill or a two-year note, because you should get a better return for locking your money away for the longer time period.
But for a time recently, the long-term yields became the lower ones, in what the experts refer to as an inverted yield curve. It's a sign investors are feeling less bullish about the future.
The 10-year yield dropped below the two-year rate for the first time since 2007 and the financial crisis. Treasury bond yields have gone topsy-turvy ahead of every recession over the last 50 years.
3. Factories become quieter
While it's true the U.S. doesn't make as much stuff as it used to, the health of America's manufacturers is still a good indicator of the health of the overall economy.
The Institute for Supply Management surveys manufacturers every month to find out how busy they are. The responses are compiled into a number, or index. And it's flashing a trouble signal.
When the index is above 50, U.S. manufacturing is growing. When it falls below 50, it means factory activity is shrinking. In August, the index fell to 47.8 — the worst level in 10 years.
A steep drop is a sign the economy's in trouble, and a reading below 45 normally points to a recession.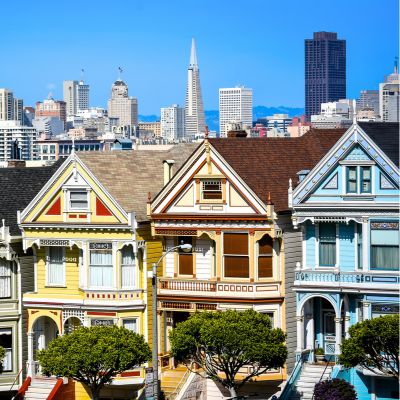 Believe it or not, you don't need millions, or even hundreds of thousands to invest in real estate. Arrived is an online platform where you can invest in shares of rental homes and vacation rentals without the headaches of being a landlord.
Learn More
4. Unemployment shoots higher
A rapid rise in America's unemployment rate is a sign that a recession is either coming or has already taken hold.
What do economists consider "rapid"? They compare the current jobless rate to the lowest rate recorded over the last 12 months.
If they see a difference of three-tenths of one percentage point, that indicates an elevated risk of a recession. When the gap reaches one-half of one percentage point, it means a recession is underway.
There's been far from any hint of trouble here: In September 2019, the unemployment rate sank to 3.5% — the lowest in 50 years.
5. Temp workers find fewer opportunities
Companies hire temporary workers when business is good. They need help, because they find their workforces aren't big enough to meet the demands.
When the economy starts to go sour and demand for products and services shrinks, companies let their temps staff go.
So, temporary staffing levels are a good indicator of whether businesses are feeling confident about the economy. When temp hiring starts to fall, it can be a signal that a recession is coming.
The American Staffing Association reports that temp staffing rose in mid-September to the strongest level seen this yearn — but there were nearly 5% fewer jobs for temps than there were a year earlier.
6. Workers stop calling it quits
When the economy is doing well, working Americans are much likelier to say "I quit!" and walk out on a job. They feel relatively certain they'll be able to find other work without much trouble.
But they stick with jobs when the economy isn't looking so great, because they fear it might be difficult to land something new.
The U.S. Labor Department tracks the "quits rate" in its monthly Job Openings and Labor Turnover Survey — known as JOLTS.
The quits rate climbed last year to its highest point since the Great Recession. Since then, it has leveled off.
7. Sales of new cars shift into a lower gear
A car is the second biggest purchase most Americans make, after their homes. And, unless you can rely on transit or one of the ride-hailing services (Uber and Lyft), you still need a car to get around in the U.S.
But you don't necessarily need a new car.
In a strong economy, people buy more new cars. When a recession is coming, new car sales drop. Typically, sales peak just before a downturn — and then buyers hit the brakes.
Auto sales have been on a roll over the last decade, but lately sales have been slowing. That could be a sign of problems down the road for the economy.
8. Stocks go on a losing streak
Because the stock market can be volatile, it's not always a reliable indicator of a possible recession. Temporary drops in stock prices can be followed by temporary spikes.
However, when the stock market suffers sustained losses, that can indicate a recession.
A prolonged bear market — when the stock market drops by 20% or more — will send the economy skidding. Businesses lower their expectations, tighten their belts and reduce hiring.
A bear market bad enough to spark a recession is one that lasts 508 days, on average, CNBC found. So far, there's nothing to worry about here: The Dow Jones Industrial Average has generally been moving higher since early August.
9. Credit card debt and late payments rise
When people are making a lot of purchases on their credit cards, that means they're spending (obviously) — and, as we've said, consumer spending is great for the economy.
But high interest rates on many credit cards makes the debt expensive, and ballooning credit card debt can help trigger a recession.
If cardholders struggle to make their payments on time and credit card delinquency and bankruptcy rates rise, it's bad for the banks and can put a serious drag on the economy.
In 2019, credit card delinquencies have been at their highest levels in seven years. Over April, May and June, 5.2% of accounts were 90 days past due on their payments.
10. Homebuilding cools off
Before they can build new homes, developers and contractors must get building permits. These are normally secured several weeks before the scheduled start of construction.
Building permit rates can be a good indicator of the strength or weakness of the economy. But not always: Permitting didn't slow much before or even during the 2001 recession.
Building permit numbers may not offer much help in predicting the next recession either, for two reasons.
First, the construction industry still hasn't completely rebounded from the last downturn. And second, housing now makes up a smaller share of the economy than it used to.
11. Inflation heats up
It's good to have some inflation, because that's a sign consumers are spending. But their appetite for goods and services can cause prices to go up. Just think back on what you learned in school about supply and demand.
When prices rise too quickly, it's a problem. The Federal Reserve will typically step in to try cooling inflation by raising interest rates.
Higher interest rates can discourage businesses from taking out loans to purchase new equipment or hire more people. If interest rates are raised too much, economic growth can be choked — and it's hello recession.
Inflation isn't much of a problem now — in fact, it's lower than the Fed wants it to be. Instead of hiking interest rates, the Fed is now cutting them again.
12. The timing just seems right for a recession
Over the summer, the current economic expansion went into the records books as the longest one the U.S. has ever seen. The economy has been growing since June 2009.
But that won't last forever.
The expansion will run out of gas at some point, and the economy will contract. That's a recession. The expand-and-contract cycle has repeated itself over and over throughout history.
So, brace yourself, because the pattern indicates we're due for a recession. It may not be close by, but you need to take steps so you're prepared when that day eventually comes.
Sponsored
Kiss Your Credit Card Debt Goodbye
Millions of Americans are struggling to crawl out of debt in the face of record-high interest rates. A personal loan offers lower interest rates and fixed payments, making it a smart choice to consolidate high-interest credit card debt. It helps save money, simplifies payments, and accelerates debt payoff. Credible is a free online service that shows you the best lending options to pay off your credit card debt fast — and save a ton in interest.