Increased burden
To be sure, headline inflation has come down over the past year. In September, the U.S. consumer price index saw an annual increase of 3.7%, down from its peak 9.1% increase in June 2022.
But the price of many necessities, like food and shelter, remain elevated.
According to Schiff, inflation is like a tax in that it chips away at your hard-earned money.
"The government created this hardship because the government decided to tax everybody with inflation," he said.
"Now, had they used another form of taxation, had the Biden administration, and the Trump administration for that matter, had they raised taxes enough to pay for all of these government programs, that would have created hardship, too. Families would be struggling under the burden of crushing taxation."
Because inflation erodes the purchasing power of money, investors may be looking for ways to hedge against spiking price levels.
Schiff is a proponent of gold, which happens to be a prime example of an inflation-fighting asset. The precious metal can't be printed out of thin air like fiat money.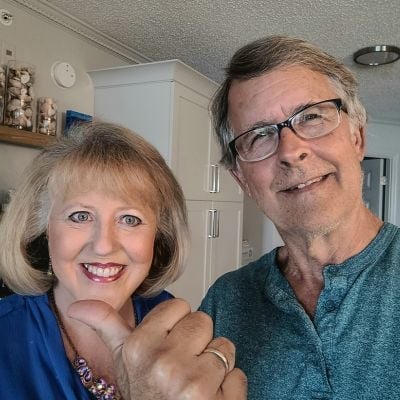 Putting the cart before the horse
Powell said that, for the third quarter, real GDP in the U.S. is estimated to have risen "at an outsized annual rate of 4.9%, boosted by a surge in consumer spending."
But Schiff does not believe that spending is a pathway to economic prosperity.
"You produce your way to prosperity. You save your way, and then invest and produce your way into prosperity," he said. "We're not doing that. We're trying to put the cart before the horse."
When the cost of many goods and services continues to rise, saving money can be a challenge. According to the figures from the Bureau of Economic Analysis released Oct. 27, the personal savings rate — defined as personal savings expressed as a percentage of disposable personal income — was 3.4% in September 2023. The rate has seen a decline each month since May.
Sponsored
Follow These Steps if you Want to Retire Early
Secure your financial future with a tailored plan to maximize investments, navigate taxes, and retire comfortably.
Zoe Financial is an online platform that can match you with a network of vetted fiduciary advisors who are evaluated based on their credentials, education, experience, and pricing. The best part? - there is no fee to find an advisor.