Good uses for your stimulus check With unemployment high and the economy still struggling to recover from the coronavirus crisis, you might need the cash to help put food on the table or pay routine bills.
Or, you could save the windfall. Most financial experts recommend setting aside enough money in an emergency fund to cover six months' worth of your regular expenses — and your relief payment is a great excuse to get the ball rolling.
Just make sure to park your emergency fund in a high-yield savings account so it will earn more than the usual interest and grow over time.
You also might also want to use a portion of your stimulus check to clear out some of your debt, especially if you've been leaning on your credit cards for support during the pandemic.
Or you could put some of your check toward buying affordable life insurance, to protect your family if something unexpected were to happen to you. Depending on your age and your desired coverage amount, you might be able to get a policy for less than $1 a day.
No matter how you plan to use your stimulus check, it's vital that you take a few minutes to register online before it's too late.
Negotiations have stalled over a second stimulus package, and it could be a long wait before the next relief payments goes out — if there even is a second round.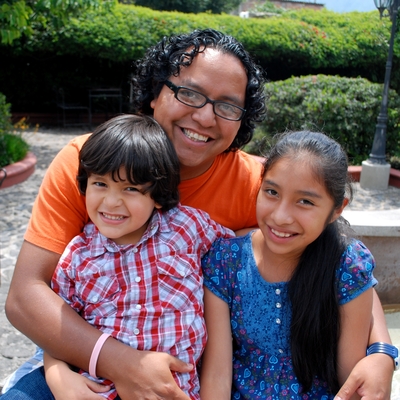 Sign up for Credit Sesame and see everything your credit score can do for you, find the best interest rates, and save more money at every step of the way.
Get Started—100% Free
What to do if you need another $1,200 ASAP If you've already collected your initial stimulus check and are having trouble making ends meet, there are several things you can do to add some extra money to your bank account fast.
In other words, give yourself a stimulus check. You could:
Pick up a side gig. If you've got a hobby like writing, drawing or graphic design, there are online marketplaces that can help you cash in on your talents. It takes just a few minutes to create a profile, and you can instantly start selling your services to customers looking for what you're offering.
Take advantage of online discounts. You've probably been doing a lot more shopping online during the pandemic, and there's a good chance you're paying more than you need to. But you can download a free browser extension that will automatically price-check the items in your cart and find you deals and coupons to help you save every time you buy online.
Cut down your car insurance bill. You may be able to save more than $1,000 a year by shopping around for a better car insurance rate. Each time your policy comes up for renewal, compare rates from multiple insurers to make sure you're not overpaying. Comparing rates online takes only a few minutes and is totally free.
Refinance your mortgage. If you've got a mortgage, you could potentially save hundreds of dollars a month by refinancing into one of today's ultra-low rates. Rates on 30-year fixed-rate mortgages are hovering around 3%, and your current rate is probably much higher. If you do decide to trade in your existing loan, make certain your closing costs won't outweigh the amount you'll save.
Sponsored
Compare car insurance and save up to $500 a year
If you haven't compared car insurance recently, you're probably paying too much for your policy. Getting quotes from multiple insurers used to be time-consuming, but today's technology makes it easy.
Using a free site like Pretected is easy and could help you save up to $500 a year on car insurance. In mintues, their "smart matching" system will provide tailor-made quotes from insurers that can meet all of your coverage needs - and your budget.
Stay protected on the road and find more affordable car insurance in minutes with Pretected.