Is the US economy fundamentally strong?
Yellen pointed out that over the past few years, the U.S. economy has made a historically fast recovery from a deep recession.
"Our unemployment rate is near historic lows, inflation has come down significantly and our economy grew by almost 5% in the third quarter," she said.
According to the Labor Department's latest jobs report, nonfarm payrolls increased by 150,000 in October 2023. The unemployment rate rose from 3.8% to 3.9% for the month. Historically, the long-term average unemployment rate in the U.S. typically hovers around 5% to 6%.
Looking at inflation, the U.S. consumer price index saw an annual increase of 3.2% in October. Although the figure remains above the Fed's long-run inflation target of 2%, it's down quite a bit from the peak 9.1% increase registered in June 2022.
Yellen's view on GDP growth is also noteworthy.
Last month, the Commerce Department reported that for Q3, real GDP in the U.S. increased at an annual rate of 4.9%. This statistic not only exceeded economists' expectations, but also marked the biggest increase since Q4 of 2021.
That said, Yellen acknowledged the potential difficulties posed by prolonged high interest rates, stating, "It is true that higher interest rates, if they last, do create a challenge, an additional challenge to debt sustainability."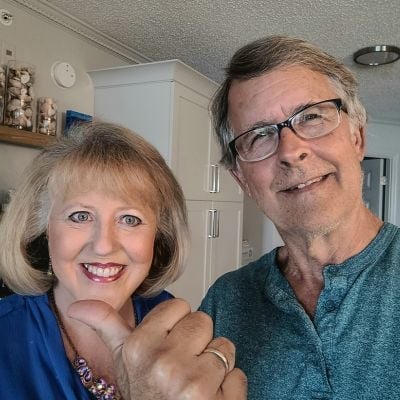 Still the highest quality?
While Moody's revised its outlook for the U.S., it maintained the country's Aaa credit rating.
"The affirmation of the Aaa ratings reflects Moody's view that the US' formidable credit strengths continue to preserve the sovereign's credit profile," the ratings agency said.
Note, that Moody's is the only one among the three major credit rating agencies to still maintain a top Aaa rating for the country.
In 2011, Standard & Poor's downgraded the U.S. from AAA to AA+.
More recently, in August 2023, Fitch Ratings followed suit, downgrading the country from AAA to AA+.
Sponsored
Follow These Steps if you Want to Retire Early
Secure your financial future with a tailored plan to maximize investments, navigate taxes, and retire comfortably.
Zoe Financial is an online platform that can match you with a network of vetted fiduciary advisors who are evaluated based on their credentials, education, experience, and pricing. The best part? - there is no fee to find an advisor.