This is the final update before November's election, and the slowing pace of recovery is sure to factor into the debate. Although the unemployment rate fell half a percent to 7.9%, unemployment is the highest it's been leading into a presidential election since the government started tracking the monthly rate in 1948.
Take a look at which jobs are coming back and what you can do to brace your finances for the coming months.
Service industry rebounds, but trouble ahead The leisure and hospitality industry gained the most jobs in September at 318,000. Almost two-thirds of them came from the restaurants and bars that are picking up the pieces after the spring lockdown.
And the retail sector, which was facing enormous challenges even before the pandemic tipped the scales, regained 142,000 jobs. Clothing stores accounted for around a quarter of that.
However, despite the modest improvement so far, the U.S. isn't seeing the usual rush to hire temporary workers for the holiday season. The job board Indeed reports that the number of posts is down 17.5% compared to this time last year, with the number of hospitality and tourism posts cut in half.
Plus, several major retail chains are either spreading out their Black Friday deals or diverting them online to avoid the usual swarm of shoppers. Lower volume means stores won't need as many cashiers and clerks, and you can expect Christmas to be the same, assuming social-distancing measures remain in effect.
If you were hoping to pick up some extra hours over the holidays — or you're concerned about what a second wave of lockdowns would mean for your job — you may want to take a few steps to prepare for a lean fall and winter.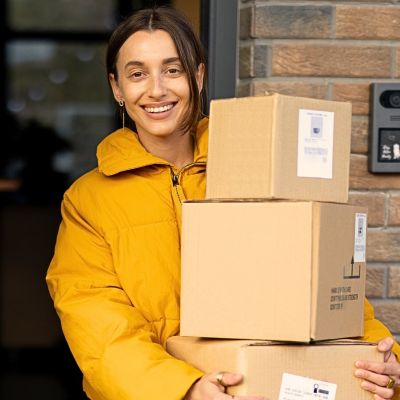 Capital One Shopping's browser add-on automatically applies coupon codes as you shop online. It's absolutely free – plus it takes only two clicks to install. Add the Capital One Shopping browser extension today and start earning discounts of up to 50% on the things you already buy.
Install for Free
Expand your search If you're among the 12.6 million working Americans who are unemployed, you're probably keeping an eye on the jobs available in your field. But it also can be helpful to look around for postings in other industries that might be a good fit for your skills and experience.
Some modern job boards will show you jobs you may not have even considered because you didn't realize you were qualified.
They use artificial intelligence to match you to new and interesting positions and provide valuable info on the qualifications recruiters typically look for in a prime candidate.
The idea of stepping out of your comfort zone may be daunting, but it could be the key to finding stable employment during this challenging time.
Take stock of your spending
You might be surprised by how much you can save by making a few simple tweaks to your monthly budget. Create a list of your monthly expenses and highlight any non-essential items that you can cut.
Streaming services are a good place to start. Check to make sure you're not getting charged each month for any subscriptions that you no longer use.
You can also shave some money off your grocery bills by shopping around at a few different stores in your neighborhood. Prices can vary a lot, and you might discover that you're getting fleeced at your go-to chain compared to a nearby competitor.
The same logic can also be applied to other monthly bills, like your car insurance. By shopping around and comparing rates from multiple insurers, you could potentially save more than $1,000 a year.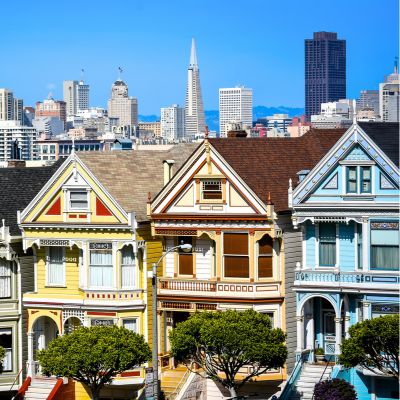 Believe it or not, you don't need millions, or even hundreds of thousands to invest in real estate. Arrived is an online platform where you can invest in shares of rental homes and vacation rentals without the headaches of being a landlord.
Learn More
Make use of online discounts Even if you do most of your shopping online these days, there are still plenty of ways to shave money off your bills.
Websites like Amazon are great for finding everything you need in one place, but they don't always have the best prices. Scouring the internet for a better deal is time consuming, though, and most people just resign themselves to paying a bit more for the sake of convenience.
Those in the know use free browser extensions that will let you instantly compare prices around the web when you go to make a purchase. They even take into account things like shipping, sales tax and availability.
It only takes a few clicks to install one of these extensions on your phone, computer or tablet, and it could help you save hundreds of dollars a year.
Maintain a healthy credit score
If you're struggling to make ends meet during the pandemic, you may need to take out a personal loan to help cover your some of your expenses.
However, you'll have a hard time getting a decent interest rate if your credit score isn't good.
If you're not sure where your credit score is sitting these days, a number of companies will show you your score for free and give you personalized advice on how to boost it.
A solid credit score will also help you to qualify for other financial products like credit cards and car loans at the lowest rates available, which could save you a bundle down the road.
Consolidate your debt Another perk of maintaining a solid credit score is that it can help you clear out some of your debt faster.
If you've been relying on your credit cards to get by during the pandemic, you're likely racking up a hefty amount of interest, especially if you've only been making the minimum payments each month.
With a good credit score, you can qualify for a debt consolidation loan, which you can use to pay off all your existing debt immediately.
You'll only have to worry about a single monthly payment — at a substantially lower interest rate than you were paying on your cards.
Sponsored
Kiss Your Credit Card Debt Goodbye
Millions of Americans are struggling to crawl out of debt in the face of record-high interest rates. A personal loan offers lower interest rates and fixed payments, making it a smart choice to consolidate high-interest credit card debt. It helps save money, simplifies payments, and accelerates debt payoff. Credible is a free online service that shows you the best lending options to pay off your credit card debt fast — and save a ton in interest.