This countdown can help jump-start your search. These are the professions likely to add the most jobs over the 10 years ending in 2026, according to the U.S. Bureau of Labor Statistics, or BLS.
The data on typical salaries also comes from the BLS, unless otherwise noted.
15. Market research analysts New jobs by 2026: 138,300
If you're the nosy type, you'd probably like this work. Market research analysts design questionnaires and pull together focus groups to gather data on consumers' buying habits and preferences.
This helps them determine what products people want and how much they're willing to pay for them. These professionals are expert data miners who track sales trends to measure the effectiveness of marketing strategies.
The median salary for a market research analyst is $63,120 per year. Growth is driven by today's increased use of data and market research.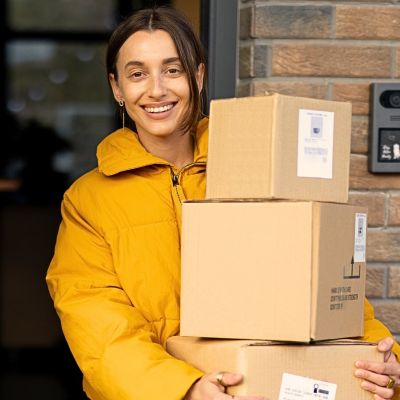 Capital One Shopping's browser add-on automatically applies coupon codes as you shop online. It's absolutely free – plus it takes only two clicks to install. Add the Capital One Shopping browser extension today and start earning discounts of up to 50% on the things you already buy.
Install for Free
14. Accountants and auditors New jobs by 2026: 139,900
If you're math-minded and look forward to filing your 1040 every year, accounting is the perfect field for you. Accountants and auditors scrutinize financial statements for accuracy and compliance with the law.
They see that taxes are paid on time. They inspect ledgers and accounting systems and suggest ways for businesses to boost sales, reduce costs and increase profits. Some specialize in specific areas like health care or investments.
Accountants earn a median salary of $70,500. Growth in accounting is linked to the robust economy.
13. Restaurant cooks New jobs by 2026: 145,300
There's more to this job than the celebrity chefs let on. In addition to showing off their knife skills and deglazing sauté pans, cooks ensure that ingredients are fresh. And, they must inventory, order and receive products.
They're trained to use a variety of equipment, and they're expected to observe food safety regulations.
Line cooks earn a median of $26,530 per year, says the BLS. Head cooks and chefs pull in around $43,000, according to Glassdoor. The growing population and rising incomes are putting cooks in hot demand.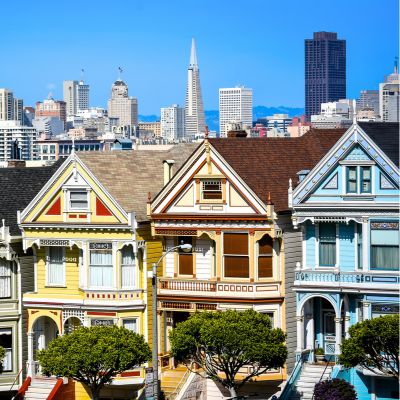 Believe it or not, you don't need millions, or even hundreds of thousands to invest in real estate. Arrived is an online platform where you can invest in shares of rental homes and vacation rentals without the headaches of being a landlord.
Learn More
12. Construction laborer New jobs by 2026: 150,400
People who like physical labor can find endless possibilities in construction work. A single project might require electricians, plumbers, painters, masons, tile setters, carpet layers, and heating and cooling specialists.
Some of these workers have to perform tasks at great heights, in brutal weather or in hazardous conditions. But most like the work — and wouldn't have it any other way.
The median salary is $35,800. Some of the demand for these jobs is being fueled by the need to repair and replace America's deteriorating roads, water lines and bridges.
11. Nursing assistants New jobs by 2026: 173,400
These compassionate individuals provide basic care for patients in hospitals or long-term care facilities. They're often the primary caregivers.
Common duties include serving and assisting at mealtimes; cleaning and bathing patients; taking vital signs; assisting in the bathroom; and transferring patients from beds to wheelchairs. Nursing assistants must closely monitor patient condition and report to supervising nurses.
The aging of the baby boomer generation has made this one of the fastest-growing jobs. Median pay is $28,540 a year.
10. Restaurant servers New jobs by 2026: 182,500
Successful food servers are upbeat, motivated, organized and physically fit. They must like working with people, especially hungry and demanding ones.
Good servers have a firm grasp of menu items and wines in order to make recommendations. They get orders to the kitchen, serve food and drinks, maintain a clean station, and process payments.
Tips can make serving highly lucrative. Median annual earnings are $21,780, but you could make significantly more in fine dining. Job prospects are good because of the high turnover in restaurants.
9. Medical assistants New jobs by 2026: 183,900
Medical assistants help with patient exams, take vital signs, prepare blood samples for the lab, and enter patient information into the medical record. In some states, they give injections. They work in hospitals, doctors' offices and other health care settings.
In large facilities, many specialize in either clinical or administrative work.
The median pay is $33,610 a year. Job growth for medical assistants is expected to explode as demand for preventive services increases.
8. Hand laborers and material movers New jobs by 2026: 199,700
These workers might get blank stares when people ask them what they do, but it's really pretty simple.
Packaging items for shipment and cleaning vehicles or machinery are examples of hand labor. Material movers manually take stuff from one place to another. For example, they might move materials from trucks to loading docks. They may be involved with collecting garbage or recyclables.
They earn a median of $28,260 per year, and they're needed across a wide range of industries.
7. General and operations managers New jobs by 2026: 205,200
These jobs titles are less specific than CEO, CFO and others.
Managers have diverse duties like establishing policies, implementing budgets, overseeing daily operations, and allocating materials and human resources for projects. They're good at identifying ways to improve production and cut costs.
Someone has to be in charge. The success of a company is largely dependent on its leadership. As new organizations form and existing ones grow, sharp executives are needed in all sectors. The median salary among these bosses is $100,930.
6. Janitors and building cleaners New jobs by 2026: 236,500
Whenever you visit a well-kept business, you have the janitor or cleaning crew to thank.
These hardworking employees dispose of trash, keep the floors clean, and make sure that the windows sparkle. They keep the restrooms in tip-top shape. They address spills and other hazards. Some also clear sidewalks or do handyman jobs.
Janitorial contractors will benefit as more companies outsource cleaning services. The median yearly pay is $26,110.
5. Software developers for apps New jobs by 2026: 255,400
App designers can expect to enjoy job security for a long time. In this digitally driven society, apps are more in demand than ever.
They're responsible for identifying the needs of users and developing the core functions that will meet those needs. Once a design is complete, they oversee programming.
There are opportunities developing games, commercial apps, programs within a company's intranet, and common computer applications like word processing. App developers earn a median of $103,620 per year.
4. Home health aides New jobs by 2026: 431,200
People with chronic illnesses, disabilities and cognitive problems need help with the simplest daily activities. That's where home health aides come in. They help patients eat, dress and bathe. Some give soothing massages to make patients more comfortable.
Aides usually schedule doctor appointments and provide transportation. Most shop for groceries, prepare meals and perform light housekeeping duties. Good aides also make it a priority to keep patients socially active.
The median salary is $24,200, but working as an aide can be a highly rewarding career in other ways.
3. Registered nurses New jobs by 2026: 438,100
The work of a registered nurse is nonstop. RNs coordinate and provide patient care, educate patients, monitor condition and work with family members.
In a typical day, they provide treatment and medication, perform diagnostic tests, update patient charts and consult with doctors. Most work closely with a team of health care professionals.
It's not unusual for RNs to specialize in fields like oncology, psychiatry or pediatrics. With the population aging, qualified nurses are sorely needed. Median salary is $71,730.
2. Food and beverage service workers New jobs by 2026: 579,900
This is a broad category that includes restaurant host and hostesses, fast-food employees, cafeteria servers and bartenders' helpers.
From restocking service stations to setting and bussing tables, there's always something for these workers to do. A cheery personality and good organizational skills are essential. Food and beverage service employees also rely heavily on teamwork.
America's love affair with casual dining and takeout are driving job growth. Workers earn a median of $21,250 a year.
1. Personal care aides New jobs by 2026: 777,600
The field adding the most new jobs, according to the Bureau of Labor Statistics, is similar to home health aides, but there's slightly less emphasis on medical services.
The chief duties of personal care aides include providing companionship, assisting with dressing and bathing, keeping the house clean, preparing meals, and getting patients to their appointments.
As baby boomers age and preferences shift from nursing homes to private home care, demand grows. It's a labor of love, though. The median salary is $24,020.
If any of these jobs sparked your interest, use ZipRecruiter to find millions of opportunities and easily apply.
Sponsored
Kiss Your Credit Card Debt Goodbye
Millions of Americans are struggling to crawl out of debt in the face of record-high interest rates. A personal loan offers lower interest rates and fixed payments, making it a smart choice to consolidate high-interest credit card debt. It helps save money, simplifies payments, and accelerates debt payoff. Credible is a free online service that shows you the best lending options to pay off your credit card debt fast — and save a ton in interest.