Not the battle to worry about
While the latest CPI numbers suggest that the Fed may have more work to do to bring down inflation, Siegel believes that rising price levels are no longer an issue in America.
"I would say it's all clear on the inflation front," he says.
The economist further adds that there has been no deposit growth and that liquidity is being "squeezed."
"We are not going to have any more inflation. Sure, certain core rates will go down slowly, but that's not the battle that [Powell] has to worry about in the future," he says.
Siegel is not the only economist who believes that inflation is now under control. Nobel laureate Paul Krugman recently declared victory over inflation in a post on X, formerly known as Twitter.
"The war on inflation is over. We won, at very little cost," Krugman wrote.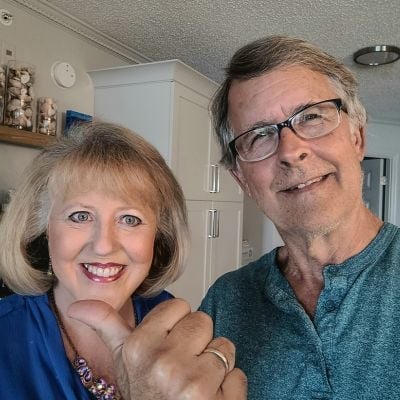 Recession risk
Siegel cautions that if the Fed stays hawkish for too long, it does not bode well for the economy.
"JPOW has to be on the lookout. We are slowing. I'm not saying we're going into recession at all, but he has to be as sensitive to the real data going down, you know, as he claims he's so hypersensitive to that inflation data," he said.
Siegel points to the yield curve, which is currently inverted. This occurs when short-term bonds have higher yields than long-term bonds. It's a sign that investors are more pessimistic about the long term, and is often viewed as an indicator of a coming recession.
"I want [Powell] to uninvert this curve that, as we all have been saying for months, has never been a good sign through history. We want to get that short rate below the long rate, and Powell can do that," Siegel suggests.
To be sure, the latest GDP data showed that the U.S. economy was still growing.
On Oct. 26, the Commerce Department reported its estimate that real GDP increased at an annual rate of 4.9% in the third quarter of 2023. This figure marked the biggest increase since the fourth quarter of 2021.
Sponsored
Follow These Steps if you Want to Retire Early
Secure your financial future with a tailored plan to maximize investments, navigate taxes, and retire comfortably.
Zoe Financial is an online platform that can match you with a network of vetted fiduciary advisors who are evaluated based on their credentials, education, experience, and pricing. The best part? - there is no fee to find an advisor.