Loans are being forgiven
The loans were given out as part of the Coronavirus Aid, Relief and Economic Security (CARES) Act.
The intention of the program, which ended in May 2021, was to save jobs and businesses. While just how many jobs and businesses were saved has been called into question, a working paper by Harvard Business School estimates the PPP led to a 14% to 30% increase in the chances of a business surviving the pandemic.
The amount that was loaned varied from a few thousand dollars into the millions, but the overall average loan size was $48,000, according to the SBA.
The threshold for having your loan forgiven is pretty simple. On its website, the SBA says it will forgive loans if the funds were used for payroll costs, business mortgage interest payments, rent or utilities.
And though the majority of loans have been forgiven, there are about a million still outstanding.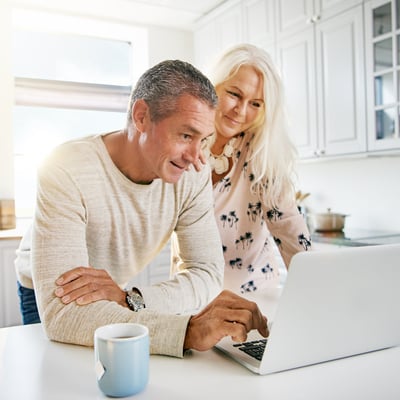 Are you confident in your retirement savings? Get advice on your investment portfolio from a certified professional through Datalign. It only takes 3 minutes to connect with an advisor who puts you first.
Get Started
The program came with plenty of fraud
PPP loans were easy to get, easy to forgive and easy to manipulate.
They were so easy to get — partially due to the scale of the program and the speed at which the SBA worked to get the money out — that many fraudulent loan applicants slipped through the cracks.
Prosecutors in charge of investigating money that was stolen during the pandemic said the program involved an "unprecedented" number of fraud complaints. People bought homes, expensive cars and even private jets with their PPP loans.
The SBA identified more than 70,000 loans totaling more than $4.6 billion as potentially fraudulent.
But the issue may run much deeper. Researchers at the University of Texas estimate that there were as many as 1.4 million fraudulent PPP loans, representing $64.2 billion. Their report looks into non-registered businesses that received loans, businesses that used residential addresses and businesses that claimed a higher than normal payroll. And many of them could be getting away with it.
"Suspicious loans are being overwhelmingly forgiven at similar rates to other loans," write the researchers.
Here's how to get your PPP loan forgiven
Before now, it was a little more complicated to get forgiveness. You'd either have to fill out forms through the SBA or the third-party lender you got the loan from, compile all your payroll and expense documentation and send it all to the SBA or your lender.
Many people said the process was too complicated.
Now, it's been simplified. If you have an outstanding loan of $50,000 or less, all you have to do is fill out a one-page form on the Department of Treasury's website. You can apply for forgiveness any time up to the maturity date of the loan, according to the Treasury Department.
Sponsored
Compare car insurance and save up to $500 a year
If you haven't compared car insurance recently, you're probably paying too much for your policy. Getting quotes from multiple insurers used to be time-consuming, but today's technology makes it easy.
Using a free site like Pretected is easy and could help you save up to $500 a year on car insurance. In mintues, their "smart matching" system will provide tailor-made quotes from insurers that can meet all of your coverage needs - and your budget.
Stay protected on the road and find more affordable car insurance in minutes with Pretected.