Signs you're dealing with a scammer "We have new details on your stimulus check." The official language used by the IRS for stimulus checks is "economic impact payment." If you're contacted by someone who uses terms like "stimulus check" or "coronavirus payment," they're probably not a real employee of the IRS.
"We can get you your money faster." You may be contacted via phone or email by someone who says they can speed up the delivery of your payment if you give them your financial details. The only place you should ever provide your personal details with regard to your stimulus check is the IRS website.
"We'll submit your information for you." If you're retired and don't normally file a tax return, you don't need to take any action to receive your relief payment. Anyone offering to submit your information for you or asking you to verify your information is likely a scammer.
"Click this link for important information." If you receive an email or a text message asking you to click a link or download an attachment to access information about your stimulus check, don't do it. The IRS will not contact you by text message or email you any files. Your payment will either be physically mailed to you or deposited directly into your account.
"Please pay this fee to collect your payment." The IRS will never ask you to send money in order to claim your check, nor will it request that you send back a portion of your payment once you've received it. The stimulus isn't even taxable income for the year.
"Before you deposit your check, call us to verify your information." If you receive a check in the mail for an amount other than $1,200 (or $2,400 if you file taxes jointly with your partner), along with written instructions on how to "activate" the check, this is a scam. Once you've submitted your information on the IRS website, no further action is needed.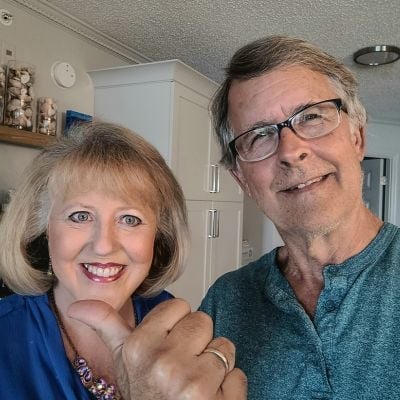 What to do if you're a victim of stimulus fraud If you think you've been scammed or your personal information may have been compromised, you should report it immediately using the website IdentityTheft.gov.
This will inform both the Federal Trade Commission and the IRS about the incident and help you create a personal recovery plan.
The recovery plan can guide you through the process of:
Removing fraudulent charges from your accounts.
Closing any accounts opened in your name.
Correcting your credit report.
Reporting a misused Social Security Number.
Replacing government-issued IDs.
Clearing your name of any criminal charges.
If you've already applied for a stimulus check but have not yet received your payment, you can check its status on the IRS's Get My Payment page.
Ways to create your own stimulus check Although it could be months before another round of stimulus checks goes out — if it happens at all — there are a few things you can do now to add some extra cash to your bank account while you wait.
Use online discounts and coupons. Shopping online has become an even more essential part of everyday life, but you could be overspending if you don't compare prices from multiple stores. Use a free browser extensions to automatically price-check the items you're browsing with other stores and find coupons to help you reduce your bill.
Refinance your mortgage. If you're a homeowner, you may be able to save hundreds of dollars a month in interest by refinancing your mortgage into one of today's record-low rates. Just make sure that the upfront costs you'll pay for refinancing won't undercut your savings.
Pick up a side gig. Do you have a special talent like writing, voice-acting or graphic design? You may be able to make some extra money by selling your services using an online marketplace. Creating a profile only takes a few minutes, and you'll start popping up in potential customers' searches right away. Once you start racking up positive reviews, you'll be able to increase your price — and potentially bring in a lot more than just $1,200.
Stop wasting money on car insurance. You could be throwing away more than $1,000 a year on car insurance if you're not shopping around regularly for a better rate. Each time your policy comes up for renewal, you should compare rates from multiple insurers to make sure you're getting the best deal available.
Sell your collectibles online. If you've been holding on to boxes full of old toys, comics or collectibles, it may be time to finally list them online and cash in. Some classic toys from the '70s and '80s are now worth thousands of dollars on auction websites like eBay. If you've never sold stuff online before, it's a relatively simple process; check out our handy guide to help you get started.
Sponsored
Follow These Steps if you Want to Retire Early
Secure your financial future with a tailored plan to maximize investments, navigate taxes, and retire comfortably.
Zoe Financial is an online platform that can match you with a network of vetted fiduciary advisors who are evaluated based on their credentials, education, experience, and pricing. The best part? - there is no fee to find an advisor.