Use Buffett as your role model To shore up an economy during the onset of the coronavirus crisis, the Federal Reserve last year slashed a key interest rate nearly to zero. More recently, Fed officials signaled they'll keep rates at next to nothing until 2024.
Buffett hasn't figured out a way to borrow at 0% interest (at least not yet), but his Berkshire Hathaway holding company did come close last year as it benefited from the Fed's low-rate environment.
In April 2020, Berkshire said that through a bond offering priced in Japanese yen, it would be taking on the equivalent of over $1.8 billion in debt — at rates ranging from 2% to a mere 0.674%.
You won't find 30-year mortgage rates way down in that neighborhood, but 30-year fixed-rate mortgages right now are averaging 3.13%. Despite recent increases, rates have almost never been this low.
During a 2017 CNBC interview, Buffett called the 30-year mortgage "the best instrument in the world" — because of your ability to refinance when you find a lower rate.
"If you're wrong and rates go to 2%, which I don't think they will, you pay it off," he said at the time. "It's a one-way renegotiation. It is an incredibly attractive instrument for the homeowner and you've got a one-way bet."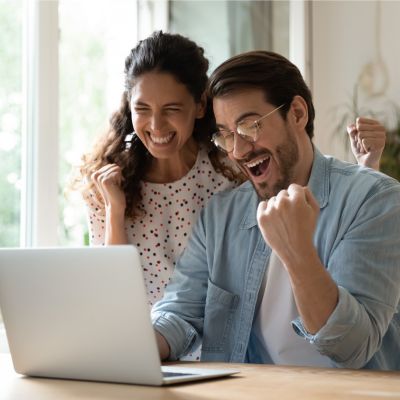 Compare current mortgage rates from top national lenders. Get the best rate for your purchase or mortgage refinance.
Compare Rates
Refinancing saves average $277 a month: study And remember, Buffett knows a few things about the housing market. Aside from his company's investments in energy, insurance and telecom, Berkshire also owns HomeServices of America, the largest residential real estate brokerage in the U.S., according to RealTrends.
Many households have been seizing upon the low rates on home loans. In late January, Americans were applying for refinance mortgages at the strongest clip since last March, though that pace has slowed in recent months, according to the Mortgage Bankers Association.
At current rates, an estimated 13 million homeowners are sitting on loans they could refinance to cut their monthly costs by an average $283, the mortgage technology and data provider Black Knight recently reported.
Still on the fence? You're in a good position to refinance if you currently have a 30-year mortgage at around 3.75% or higher, and if your credit score is exceptional (800 or higher) or very good (740 to 799).
When Warren Buffett says it's a good time to borrow money, maybe it's time for you to cut down the cost of your mortgage.
Sponsored
Secure your retirement with a reverse mortgage
If you're low on cash savings and investments but have wealth in your home, a reverse mortgage is a great option for covering retirement expenses.
Mutual of Omaha is a trusted insurance provider that helps you make the most of your home equity.