How much does it cost to sell a house?
How much you'll pay to sell your home depends on a number of factors: where you live, the state of your local housing market, whether you work with a real estate agent, and how much work your house requires before the sale can go through.
Regardless of how much from that list applies to your situation, you should be prepared for some costs to fall to you, as the seller.
The Best Time of Year to Sell a House.
If you want to sell fast for a high price, take a look at what the data says.
Click Here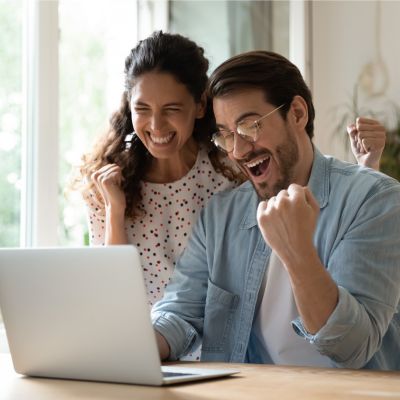 Compare current mortgage rates from top national lenders. Get the best rate for your purchase or mortgage refinance.
Compare Rates
Real estate agent fees
Most people will choose to work with a real estate agent to sell their home. The total average agent commission is about 6% of your home's sale price, which you'll pay upon closing. What you may not realize is that the seller pays the fee to cover both the listing agent and the buyer's agent commissions.
This fee covers the work your agent invests in selling your home: from pricing it to marketing and showing it, then negotiating a sale on your behalf. Depending on the price of your house, the commission could amount to thousands of dollars.
You may want to try to avoid this cost by working without a real estate agent.
But selling the home yourself would mean you would take on all those tasks, and you could potentially leave some money on the table without professional help to get the best price for your home.
According to the National Association of Realtors, only about 8% of sellers opted to go the "for-sale-by-owner" route in 2018, and the average home sold for $217,900, compared to $295,000 for agent-assisted home sales.
Inspections and repairs
One of the first things you'll want to do to get your home ready to sell is to give it a deep clean and a little refresh. This will help increase its potential value and curb appeal.
Both small home improvements like repairing a leaky faucet and painting a room, to bigger repairs or bringing in a landscaper will help you get a little more out of the sale.
You may even want to bring in an inspector to do a presale home inspection. As the seller, you'll likely have to pay to resolve any issues with the house before the sale can go through. So it can't hurt to know in advance what you'll have to address.
Getting your repairs done before you get an offer will give the buyer less leverage to negotiate with you on price.
However, keep in mind that if you find anything major, you'll have to disclose that in the sale. And the buyer will typically have to bring in their own inspector before the sale closes, which won't come out of your pocket.
Depending on how much you put into this effort, you could pay just a few hundred dollars — or up to several thousand if your home needs significant repairs.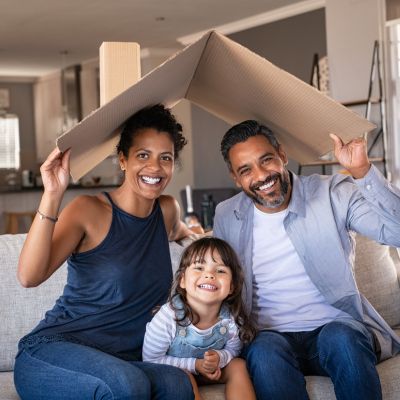 Home insurance is an essential expense – one that can often be pricey. You can lower your monthly recurring expenses by finding a more economical alternative for home insurance.
SmartFinancial can help you do just that. SmartFinancial's online marketplace of vetted lenders allows you to quickly shop around for rates from the country's top insurance companies, and ensure you're paying the lowest price possible for your home insurance.
Explore better rates
Closing costs
You may think, "Wait, closing costs? Didn't I have to pay those when I bought the house?" But selling a house also has some associated costs that you'll be responsible for.
Namely, they include:
Transfer taxes. These nonrefundable charges cover the cost of transferring the deed (ownership papers) to the new owner. How much you'll pay is based on the property's value and your county or state's rules.
Escrow fees. You'll likely split these with the buyer. They're the cost of having funds held by a third party while the transaction is completed.
Reconveyance fees. When you pay off your mortgage through your home's sale, you'll be issued a reconveyance deed that shows you've paid off your debt. The cost covers the mortgage lender's responsibility to report the sale to your county officials.
Property taxes. Because these are paid on an annual basis, you may owe your property taxes or other fees such as homeowner association dues or community-based taxes before you sell. However, if you've already paid for the whole year, the buyer will typically refund you for the portion of the year that comes after the closing.
You may also have to cover part of the title fee. A title search must be done before a sale can go through to ensure a property is available for sale, meaning there are no liens, judgments or bankruptcies against it. The search helps protect the buyer from unforeseen title issues, and the buyer usually covers all or most of the fee. But it's good to be prepared handle this cost, just in case.
All these fees at closing can account for anywhere from 1% to 3% of your home's sale price.
Seller concessions
If you're selling in a red-hot market, you likely won't have to make any concessions. But when you're dealing with a buyer's market, where there are plenty of homes for sale to keep up with buyer demand, you may have to make some compromises.
To incentivize buyers, you can offer to pay a portion of their closing costs. This is a financial concession, and would involve covering some of the fees buyers typically pay themselves.
Or you could offer a sales concession, which involves things of value not directly related to the sale itself —such as making a contribution toward moving costs, providing furniture, or just handing over cold, hard cash.
Between financing and sales concessions, you may find yourself having to offer 2% to 6% to a buyer to secure a sale.
However, there are rules around how much you can offer a buyer in concessions. With a loan that will eventually be sold to government-sponsored mortgage giant Fannie Mae, sellers can offer a maximum of 2% to 9% in concessions, depending on how much the buyer puts down.
And FHA loans issued through the Department of Housing and Urban Development (HUD) don't allow buyers to accept more than 6% in concessions.
Homeownership and overlap costs
The timing of selling your home and purchasing and moving into a new one doesn't always line up perfectly. If you've bought a new home before your current one has sold, you may find yourself covering all the costs — including your mortgage, taxes, utilities and insurance — for two properties at the same time.
On the other hand, if you sell before you've bought a new home, you might find yourself paying for short-term housing and a storage unit for all your belongings until you close on another home.
Depending on your situation, these costs can run you 1% to 2% of the overall sale.
Moving and relocation costs
There are so many variables that will influence how much your move costs you: how far you're moving, how much stuff is being moved, how much you plan to do yourself. But you should anticipate that moving will cost you at least a few hundred dollars.
And if you need a crane to lower your baby grand piano into your new townhouse, chances are you're looking at the process running you closer to several thousand dollars.
Your outstanding mortgage
Provided you've been paying off your mortgage balance and your home's value has been increasing while you've been living in it, you'll probably be able to pay off your mortgage when you sell.
But you may be shocked to find that your outstanding balance and your payoff amount may not be the same number. That's because it will often cost you to pay off your loan early: You may face a prepayment penalty.
The best way to find out what you actually owe is to call your lender and ask the company to provide you with your payoff amount.
Whatever you still owe your lender will be subtracted from the profits from the sale.
Fee fatigue?
It might seem like everything you make off a real estate sale will be eaten up by fees. But they're simply a necessary part of selling a home.
And now that you're prepared for all the ways this process may cost you, you'll be all the more grateful for the fees and expenses you'll be lucky enough to avoid.
Sponsored
Secure your retirement with a reverse mortgage
If you're low on cash savings and investments but have wealth in your home, a reverse mortgage is a great option for covering retirement expenses.
Mutual of Omaha is a trusted insurance provider that helps you make the most of your home equity.