Mortgage applications fall for second week in a row Applications for all mortgage types fell 2.2% in the week ending March 12, the Mortgage Bankers Association, or MBA, reported on Wednesday.
The second straight weekly decline was led by another dip in demand for refinance loans; those applications were down 4% last week and were 39% lower than they were a year ago. Refinances made up 62.9% of last week's mortgage activity, down from 64.5% a week earlier.
"After reaching a recent high in the last week of January, the refinance index has since fallen 26% to its lowest level since September 2020," says Joel Kan, the MBA's forecaster.
Refinance activity is slumping as mortgage rates keep rising. In the mortgage bankers' weekly survey, the average rate on a 30-year fixed-rate mortgage rose last week from 3.26% to 3.28%, the highest since June 2020.
Meanwhile, demand for new, or "purchase," mortgages experienced another weekly increase, rising by 3% after posting growth of 7% the week before.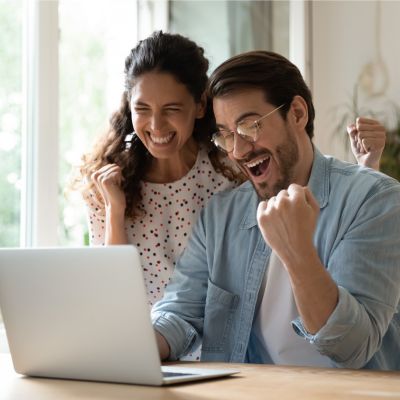 Compare current mortgage rates from top national lenders. Get the best rate for your purchase or mortgage refinance.
Compare Rates
Mortgage rates could go even higher "The purchase market helped offset the slump in refinances," Kan says in a statement. "Activity was up 5% from a year ago, as the recovering job market and demographic factors drive demand."
The improving jobs picture and other signs of a recovering economy are putting upward pressure on mortgage rates, by pumping up the interest on Treasury bonds.
With a vaccination framework in place and a new round of stimulus checks already working their way into American bank accounts, more and more investors are moving from bonds into riskier stocks. Bond prices are falling, and their rates — or yields — are rising.
Robert Dietz, chief economist for the National Association of Home Builders, said in a recent interview that he expects mortgage rates to gradually head higher over the next two years, driven by a robust 5% increase in economic growth in 2021.
Dietz is predicting that 30-year mortgage rates will average less than 4% over the next two years, but that forecast could wind up looking conservative depending on how high the U.S. economy flies.
Rates too high to refi? Mortgage rates are climbing faster than many homeowners would prefer, but refinancing can still be a winning proposition. Today's mortgage rates are still historically low: A decade ago, the benchmark 30-year mortgage rate averaged close to 5%, and in 2001 the typical rate was over 7%.
In early March, mortgage technology and data provider Black Knight said there were still 12.9 million homeowners who could benefit from refinancing, even at today's rates.
If you have a respectable credit score and have built up at least 20% equity in your home, you're likely to be viewed as a solid candidate for a refi.
Whether you're a refinancing homeowner or a buyer-to-be, you'll want to find the lowest mortgage rate out there — especially with rates as dynamic as they've been. Take advantage of the heated competition between lenders and shop around. Compare at least five mortgage offers, because rates can vary widely.
If refinancing isn't an option, you can still reduce your homeownership costs by reevaluating what you're paying for home insurance. If the time to buy or renew your coverage is drawing near, check prices from several insurers to find the best deal.
Sponsored
Secure your retirement with a reverse mortgage
If you're low on cash savings and investments but have wealth in your home, a reverse mortgage is a great option for covering retirement expenses.
Mutual of Omaha is a trusted insurance provider that helps you make the most of your home equity.