What was the 4% rule? Created in 1994 by California-based financial adviser William Bengen, the 4% rule establishes the maximum amount you can safely withdraw from your savings each year to ensure you don't run out before you die. That's why Bengen dubbed his rule "Safemax."
So to be safe, the 4% rule says you should aim to spend no more than 4% of your total retirement fund in the first year, then adjust that amount in subsequent years for inflation. It assumes you're using a tax-advantaged account and you might live for 30 years after retirement.
Unfortunately, the amount of money you'd need to stick to the 4% rule can be quite daunting. If you want to maintain an annual income stream of $50,000, you'd need to have $1.25 million when you retire.
Bengen updated his Safemax guideline to 4.5% in 2006 — slightly more manageable — but many financial advisers have continued to recommend 4% as the maximum withdrawal during the first year.
However, Bengen recently offered an entirely new perspective on his time-honored rule of thumb, and it could make saving for your retirement a whole lot easier.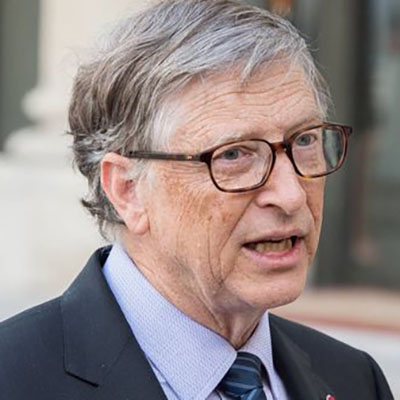 Bill Gates made a splash in 2017 when he bought $520 million worth of U.S. farmland, and he's continued to invest since. What's in it for Gates?
Read More
How has the rule changed? In an article for the October issue of Financial Advisor Magazine, Bengen explains that the 4% rule was always based on the worst-case scenario: someone who retired in October 1968.
The ill-fated retiree would see poor returns on their investments during a bear market that lasted 14 years. At the same time, inflation soared, sapping the purchasing power of the money they'd saved up.
Under these conditions, 4% was the maximum amount you could withdraw each year and still live comfortably.
However, Bengen says, workers who retired in better times could have and should have spent more. Between the years 1926 and 1990, the average Safemax was 7%, and at certain points it reached as high as 13%.
So is 4% or 4.5% too conservative? While you can't predict the future, Bengen says you should open your eyes to current conditions instead of blindly following the rule.
Speaking to the media after his article's release, Bengen suggested that 5% seems like a safe number today. That may not seem like a lot, but it actually makes a huge difference. By adopting this new guideline, you would need to save $250,000 less in order to keep your yearly income at $50,000.
How do I save enough to live well? Even if you're aiming to withdraw just 5% of your savings each year, gathering a million bucks or more before you leave the workforce can be a tall order.
Here are a few moves you can make now to speed up your savings:
Sponsored
Are you thinking about saving? Well, stop thinking about it!
Take the change out of your piggy bank and make it work for you.
Acorns is a financial wellness tool that automatically rounds up your card purchases to the nearest dollar and puts those savings into an investment account. It takes the worrying out of investing and matches you with one of five investment portfolios.
Take five minutes to sign up for Acorns today and collect a $10 bonus.