Gold
Gold is a great potential alternative because, unlike the U.S. dollar, which has lost 98% of its purchasing power since 1971, gold remains more stable over time.
You can get a piece of this golden action by opening a Gold IRA — a type of individual retirement account that allows you to invest in gold and other precious metals in physical forms — with Goldco.
By opting for a Gold IRA with Goldco — an industry leader in precious metals — you can diversify your portfolio and stabilize your finances.
Amid the dollar losing its value, precious metals won't be affected, so preserving your savings with gold might just be the inflation-hedging tool you need.
Kiss Your Credit Card Debt Goodbye
Having a single loan to pay off makes it easier to manage your payments, and you can often get a better interest rate than what you might be paying on credit cards and car loans.
Fiona is an online marketplace offering personalized loan options based on your unique financial situation.
When you consolidate your debt with a personal loan, you can roll your payments into one monthly installment. Find a lower interest rate and pay down your debt faster today.
Get Started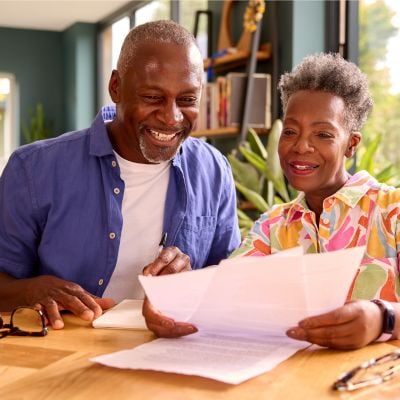 Fine art
Fine art is a stable, recession-resistant asset that can help you minimize your risk while still investing in your future. And with Masterworks — an online investment platform — you no longer have to be a millionaire to invest in paintings by iconic artists like Banksy and Basquiat.
Masterworks lets you buy and sell shares of fine art pieces the same way you'd trade stocks. Since it launched, Masterworks users have seen remarkable net annualized returns, ranging from 9% to 39% depending on the individual painting sold.
Fine art has long been touted as a solid inflation hedge, but the barrier to entry has limited this asset to the ultra-wealthy. But now, with Masterworks, you can cushion your savings in the same bubble wrap as your paintings.
Real estate
If you're keen on something a bit more tangible, real estate is another asset class that can resist de-dollarization and generate passive income. And even better, there are plenty of types of real estate investments out there so you can find the best option for you.
If purchasing a property outright isn't your forte, you could invest in anything from grocery-anchored real estate to vacation and home rentals and REITs. Each option presents its advantages, and your choice of investment may depend on your income and investment skill level.
For instance, a commercial real estate crowdfunding platform with a low minimum investment might be better suited to those with a tighter budget. At the same time, accredited investors may opt to put some more cash into necessity-based investments and get their hands in the ring of major grocery stores.
Want to find the best place to put your savings to grow safely? Check out the Best Real Estate Investments of 2023 to discover which is the best way to grow your savings amidst economic uncertainty.
Sponsored
Follow These Steps if you Want to Retire Early
Secure your financial future with a tailored plan to maximize investments, navigate taxes, and retire comfortably.
Zoe Financial is an online platform that can match you with a network of vetted fiduciary advisors who are evaluated based on their credentials, education, experience, and pricing. The best part? - there is no fee to find an advisor.