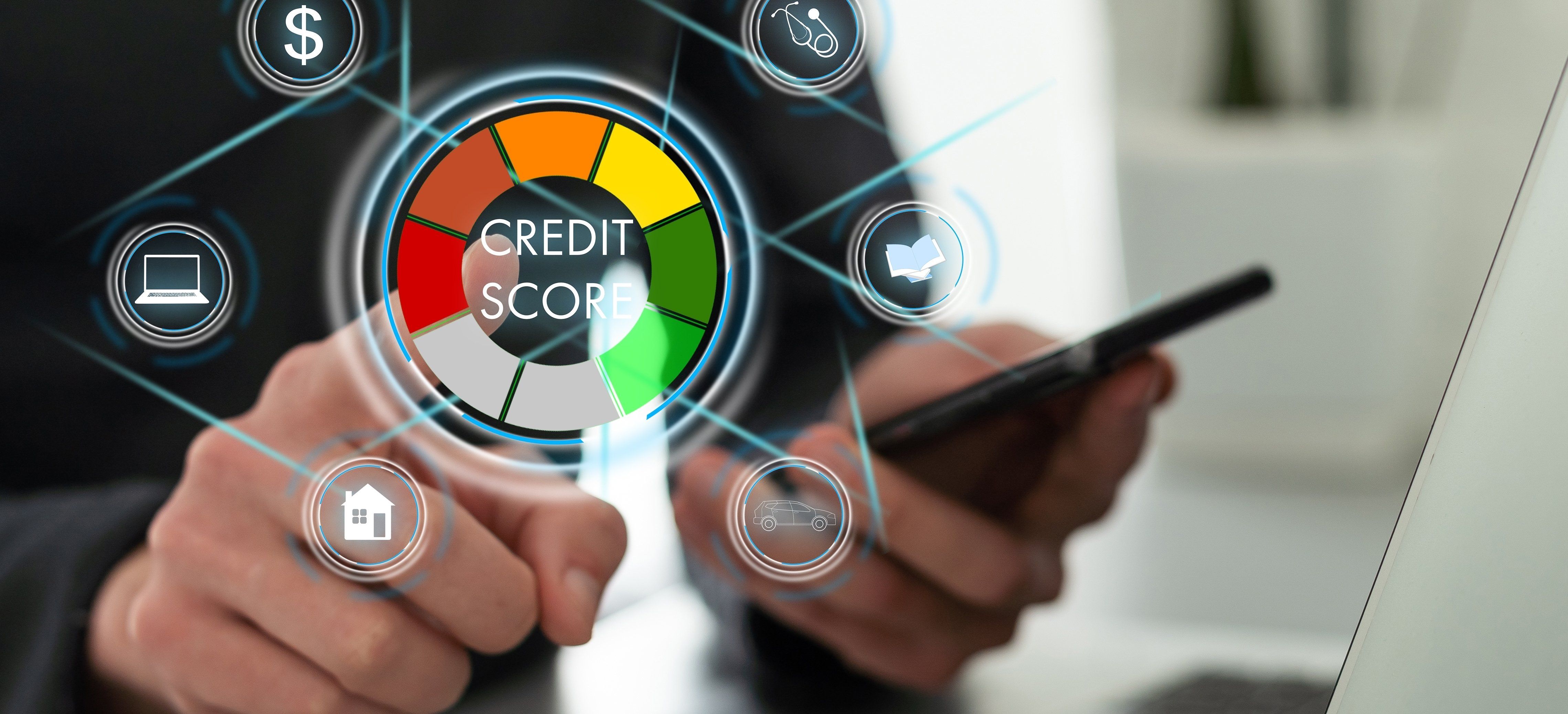 The Credit Pros review – repair your credit and monitor your score
Andrew Angelov / Shutterstock
We adhere to strict standards of editorial integrity to help you make decisions with confidence. Please be aware that some (or all) products and services linked in this article are from our sponsors.
We adhere to strict standards of editorial integrity to help you make decisions with confidence. Please be aware that some (or all) products and services linked in this article are from our sponsors.
We all know that having a good credit score is key for making big purchases like a home or car. And we understand that monitoring our credit report to be vigilant against identity fraud is important too. But how do you do stuff like repair your score or track your reports? That's where The Credit Pros comes in.
What is The Credit Pros?
Founded in 2009 by Jason Kaplan and Damon DeCrescenzo, The Credit Pros is a fintech company that helps people learn about, use and track credit. In the company's own words, it's a "financial technology firm dedicated to educating our clients on how to avoid credit-oriented mistakes in the future."
The Credit Pros provides credit monitoring and repair tools, but some of its services go far beyond that. It offers things like dark web tracking for your private information and debt validation letters to creditors, depending on the package you buy. The business guarantee is as follows:
We promise:
That you can cancel your service at any time;
That no one will over-promise or guarantee a specific outcome;
That your private information will be protected and secure;
That you will be treated professionally and courteously;
That all of your requests will be responded to in a timely manner.
The Credit Pros features
Price
Min: $19.00, Max: $149.00, Term: month
Two-factor authentication
How does The Credit Pros work?
The Credit Pros is both a credit monitoring service and a financial education hub. Once you create an account the app focuses on helping you boost your credit score, track your credit reports and understand how it all works.
The site offers a free consultation in English or Spanish. You start by creating an account with the company. You'll be asked for the usual information: name, phone number and email address. You have the option of providing The Credit Pros with an idea of what you'd like to cover in your consultation, and you can tell the company how you heard of its service.
After you're set up and logged in, you'll start with your dashboard. This has a summary of all your basic credit information, as well as a chatbot box for any questions you may have.
On your dashboard you'll find information about all the things that could be hurting your credit score, and you can track how The Credit Pros are handling them. Click on "Repaired Items," for example, and you'll be taken to a list of accounts that have been disputed, the reasons for the disputes and which of the three credit bureaus they've been disputed at.
From your dashboard you can also get to the education center by clicking on "Education" in the menu. Here you'll find answers to questions that have been asked in the community about the company and about credit in general.
There is a nice mix of videos, infographics and text to keep you engaged as you learn. There's also the "Learning Center," where you can find a catalog of videos about a range of financial topics and the company.
You can link a bank account to the program, which will then be tracked to provide you a history of your spending. There's space to set up and track a budget and the bills you have to pay. This is basic budgeting software, but it can be helpful to use it in tandem with your credit score and report monitoring for a full financial checkup.
The Credit Pros fees
There are four levels of monthly subscriptions. The lowest plan is "CreditSentry Monitoring" at $19 per month. The "Money Management" option costs $69 per month, the "Prosperity Package" is $119 per month, and the "Success Package" is $149 per month.
Each plan comes with unique features ranging from credit score monitoring to bill pay reminders to credit restoration. The most basic package includes access to your your credit report with Transunion, as well as report and score monitoring for any changes.
From there, each package offers more details and services, all the way up to a guaranteed $1,500 line of credit.
Here's a breakdown of the different Credit Pros packages.
CreditSentry Monitoring
Transunion credit score, Transunion credit monitoring, Full credit report, DarkWeb monitoring, Change of address monitoring, Social Security trace monitoring, Payday monitoring, Social network monitoring
Money Management
Everything offered with CreditSentry Monitoring, plus:-Bill reminder, Budgeting system, Real-time account sync, Three-bureau credit restoration, Snowball and avalanche debt system, TCP legal network, Debt validation letters to creditors
Prosperity Package
Everything offered with Money Management, plus: Save up to 80% on medication
Success Package
Everything offered with Prosperity Package, plus: Guaranteed $1,500 line of credit
The Credit Pros pros & cons
Pros
Transparency
Bilingual
Easy to use
No credit card info to sign up
Cons
Expensive
Limited ways to pay
Customer service not prompt
Who are The Credit Pros best for?
If you're in need of credit repair, credit monitoring, fighting identity fraud, or even just some helpful bill reminders, The Credit Pros may be right for you.
Summary
Overall, The Credit Pros is easy to use, provides a thorough service and seems devoted to its mission. The website reads as very sincere, which can be rare in the personal finance field. While the prices are high for the field the company is in, there are other services out there with even higher fees.
If you need help repairing and understanding credit, The Credit Pros is a good option. If you already have good credit or know how to rebuild it on your own, this could be overkill for you.