How do you build a strong credit profile?
Employers will often use credit in determining whether or not to hire you. Landlords will use it to help determine whether or not they will rent an apartment to you. Insurance companies will use it as one of the criteria that determines your premiums. Utility companies will use it in determining whether or not you will have to make security deposits as a new customer.
Even if you never intend to borrow money, having a strong credit profile will open the door to better opportunities than you can get without it. Here's how to do it.
Kiss Your Credit Card Debt Goodbye
Having a single loan to pay off makes it easier to manage your payments, and you can often get a better interest rate than what you might be paying on credit cards and car loans.
Fiona is an online marketplace offering personalized loan options based on your unique financial situation.
When you consolidate your debt with a personal loan, you can roll your payments into one monthly installment. Find a lower interest rate and pay down your debt faster today.
Get Started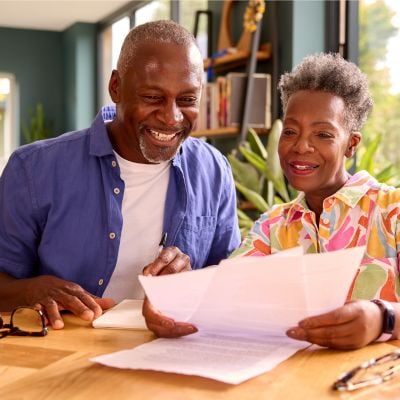 Borrow sparingly and ALWAYS pay on time
The credit repositories – TransUnion, Equifax, and Experian – use various methods in computing your credit score. Your credit score is the way they reduce your credit profile to a common metric that can be used by various concerned parties, such as lenders, employers, and insurance companies. Services like myFICO, for example, can help you monitor your credit score.
Two of the most significant components of your credit score are the amount of credit you have outstanding, and of course, your history of repayment.
To maximize your credit profile, you should borrow only when necessary. Most need to borrow money to buy a house, a car, and a college education. But even as you borrow for those purchases, be as conservative as you can with the amounts that you borrow. Keep the number of loans outstanding at any one time to a minimum. Avoid entering too many credit arrangements in a relatively short space of time.
Too much credit activity at any one time – too many lines outstanding, too many new loans at once, and too many of the same type of loan – are all viewed as negatives in your credit profile.
Beyond the effect of all of the above on your credit scores, you never want to borrow more money than you can comfortably repay. Late payments, even on small loans, can do a lot of damage to your credit score, particularly if they are recent.
Watch your "credit utilization"
One of the biggest potential negatives in your credit profile is your credit utilization, which is the percentage of outstanding debt to available credit lines. Generally speaking, credit utilization of 80% or greater harms your credit scores. It's a measure of how many credit lines you have that are at or near being maxed out.
If you owe $9,000 on a credit card that has a $10,000 credit line available, your utilization is 90% on that loan ($9,000 divided by $10,000), and a percentage that high is viewed as a negative. If you have four credit lines that have utilization rates in excess of 80%, your credit scores will be relatively low, and your ability to borrow will be very limited.
Credit utilization is so important to lenders that some may not extend you a loan even if your credit scores are in the acceptable range. This is because credit utilization is considered one of the best predictors of loan default. An employer may also look at your credit utilization as a negative – they could view it as an indication that you are a financial train wreck waiting to happen, and decide not to hire you as a result.
Stop overpaying for home insurance
Home insurance is an essential expense – one that can often be pricey. You can lower your monthly recurring expenses by finding a more economical alternative for home insurance.
SmartFinancial can help you do just that. SmartFinancial's online marketplace of vetted home insurance providers allows you to quickly shop around for rates from the country's top insurance companies, and ensure you're paying the lowest price possible for your home insurance.
Explore better rates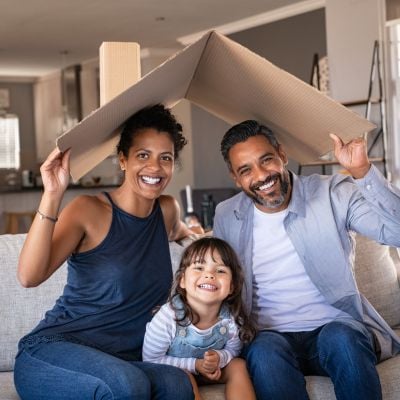 Not all loans are equal
There is a hierarchy of loans in the credit world. This means that a late payment on certain loans will count more heavily than it will on others. In general, the hierarchy works something like this:
Mortgages and home equity lines of credit
Automobile loans and student loans
Credit cards
Store charge accounts
Medical debts
At the top of the list, mortgages are the best loans to have. Strong payment history on a mortgage will have the most significant positive impact on your credit profile, while a single late payment on it could sink your credit score. At the bottom of the list are medical debts, and the credit repositories generally assign less impact to late payments here because of the nature of the debt.
This hierarchy could even be used to establish a payment priority when money is tight. You pay your mortgage first, your car loan, and/or student loan second, then your credit cards, etc. Any potential for late payments should be reserved for the obligations at the bottom of the hierarchy.
Monitor your credit for errors
Mistakes DO happen on credit reports, and for that reason, you need to monitor your credit report at least once each year. Some of the more common errors include:
Debts and other obligations reported that aren't yours.
Erroneous late payments
Paid loans reported as still outstanding
Amounts in collection that never were
Incorrect residence and employment history
Since it can take months to correct even a simple error on a credit report, you'll want to start working on the repair job as soon as possible. Consistent with this idea, you'll want to maintain any credit-related records for a minimum of seven years since this is how long negative credit can appear on your credit report.
Documents to maintain include original loan agreements, evidence of full payment, availability of canceled checks for the entire length of the loan term, and any correspondence between you and the lender. Anyone of these documents could be the one that can clear up a creditor error that is several years old.
Think of building a strong credit profile as two parts prevention – paying your bills on time, maintaining minimal credit, etc. – and one part remedy. That means having a paper trail to fall back on in case one of your creditors reports something negative that isn't true.
Though it sounds like a lot of paperwork to maintain, the impact of credit errors on both your life and your finances can be substantial.
Further Reading: How to monitor your credit score
Conclusion
Building a good credit report can be critical to your financial life. But it does take time (although there are ways to get a quick pick-me-up for your score, such as Experian Boost).
So get started now and begin thinking of how you can create a better credit report today. When you want to get that mortgage or car loan in the future, you'll be glad you did.
Sponsored
Follow These Steps if you Want to Retire Early
Secure your financial future with a tailored plan to maximize investments, navigate taxes, and retire comfortably.
Zoe Financial is an online platform that can match you with a network of vetted fiduciary advisors who are evaluated based on their credentials, education, experience, and pricing. The best part? - there is no fee to find an advisor.