Here's how to be ready for the coming financial storm.
1. Shed debt while you can If you're carrying a lot of credit card or other debt, the monthly payments will become much harder to deal with if you're laid off by a bar, a hair salon or other business that's forced to shut down.
You may find yourself unable to make anything but the minimum payments — and the debt will grow worse as the interest charges build.
The Apple Card and some others are allowing customers to skip a payment and take a one-month break from interest, but that help only goes so far.
So, while you still have a steady income, make the largest payments you possibly can. And if your hours are cut back or you do find yourself temporarily out of work, bundle your credit card balances into a lower-interest debt consolidation loan and cut the cost of your card debt.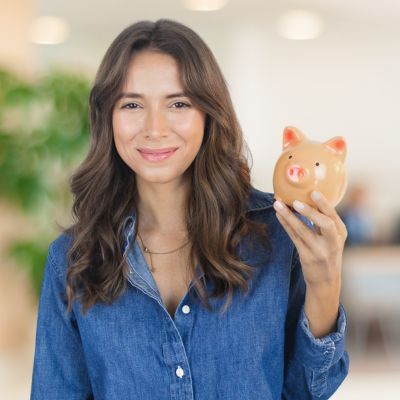 Don't let your money idle in low-interest accounts! Savvy savers are earning up to 10x more interest by keeping their hard-earned cash in a high-yield savings account. Find some of the best options here.
Get Started
2. Don't assume hiring has been halted True, many employers — including Apple stores, ski resorts, Las Vegas casinos and Walt Disney World — have shut down operations to stop the spread of COVID-19 and have laid off legions of workers.
But other companies are still operating, though typically with their employees working separately from their homes and keeping in touch via instant messaging and video chat. Often, hiring processes are still going on, too, but without the in-person interviewing.
So if you're already out of work or fear that you could find yourself in that position, get out there and pound the virtual pavement. Look for and apply for jobs as you shelter in place.
Keep up your networking via LinkedIn, and review and update your resume. Make sure it looks professional, and add any additional skills or experience you've gained recently.
3. Become your boss' MVP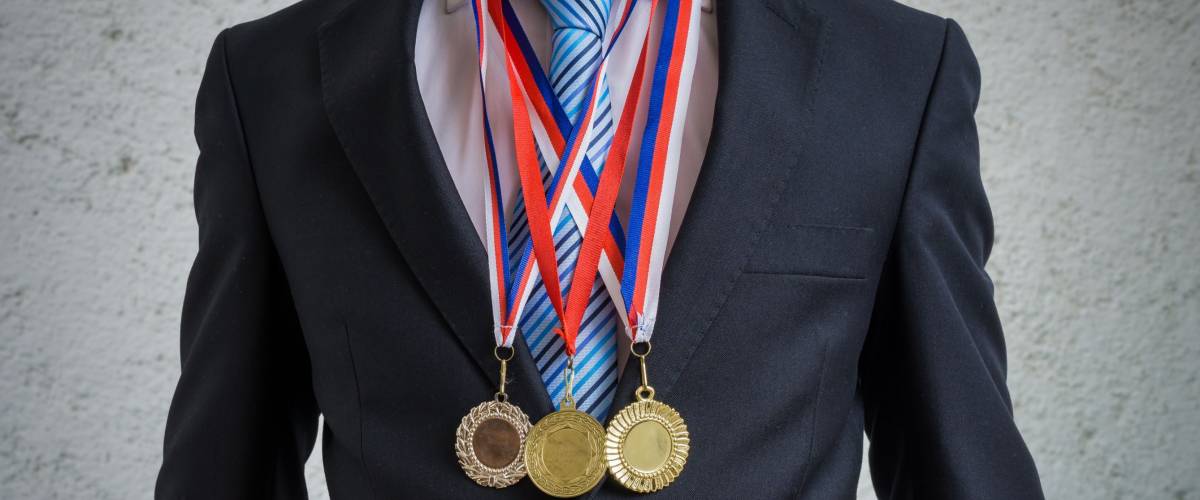 Even employers that are trying to keep going with everyone working remotely may be forced to make cutbacks if they lose business due to the pandemic. Think of firms that provide supplies or services to other companies that have had to close.
When the decision is made to cut jobs, many factors go into deciding who stays and who goes.
You can increase your odds of staying employed during a coronavirus recession by becoming the most valuable employee you can possibly be.
Show up on time (even if you're working virtually in your pajamas), perform your job well, be a team player, and establish a reputation for reliability. A great track record makes it more likely you'll stay employed when other workers have to be let go.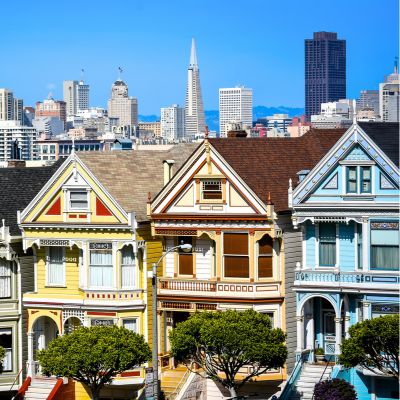 Believe it or not, you don't need millions, or even hundreds of thousands to invest in real estate. Arrived is an online platform where you can invest in shares of rental homes and vacation rentals without the headaches of being a landlord.
Learn More
4. Get yourself a side hustle Whether you've been laid off, think you're at risk of losing your job, or even assume your job is safe, it's smart to have a side hustle.
Use your skills and experience to find a gig you can do for at least a few hours a week. You'll establish an income stream and have an opportunity to build up your network to help you land your next full-time job.
There are plenty of freelance opportunities you can do from home that don't require you to have contact with people.
Who knows? You might even decide to make freelancing a full-time thing. Some who have done that have earned thousands of dollars, enough to achieve financial independence.
5. Treat your credit score like gold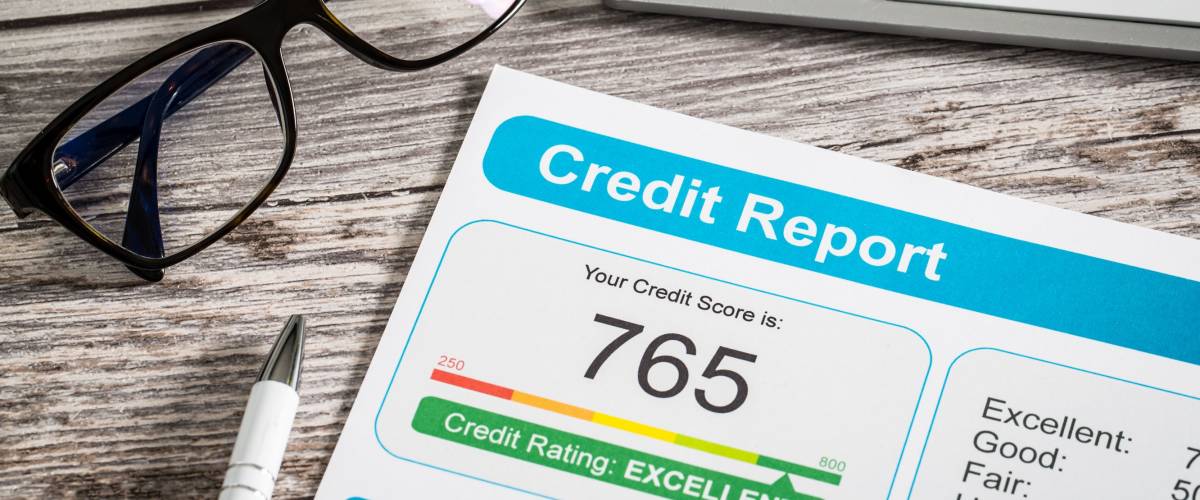 Your credit score is your most valuable financial asset. So take good care of it.
If the worst happens and you lose your job in a COVID-19 downturn, you may need to take out a personal loan to make your house payment or cover an unexpected medical bill. If you have bad credit, it'll be much more difficult to get a loan, especially one at a favorable interest rate.
Aren't sure where your credit score stands? You need to keep regular tabs on it, which used to cost money — but now it's easy enough to see your credit score for free.
If your score already is good, commit yourself to keeping it that way: pay your bills on time and keep your debt levels down. If your score is poor, work to improve it as quickly as possible.
6. Be careful with your retirement When the stock market crashed during the 2008 financial crisis, an estimated $2.7 trillion in retirement savings got wiped out of Americans' 401(k)s and IRAs, according to the Urban Institute.
This time the losses could be even graver, as COVID-19 fears have the market spiraling lower and lower.
It's times like these when it's good to have a financial adviser to help you make choices to protect your retirement portfolio. Advisers are more affordable than you might think, and you may not realize that they're even available online now.
Should you be putting most of your money into cash investments at the moment? Should you be buying up stocks at bargain prices? Those are questions requiring the expertise of a professional adviser.
7. Do a recession drill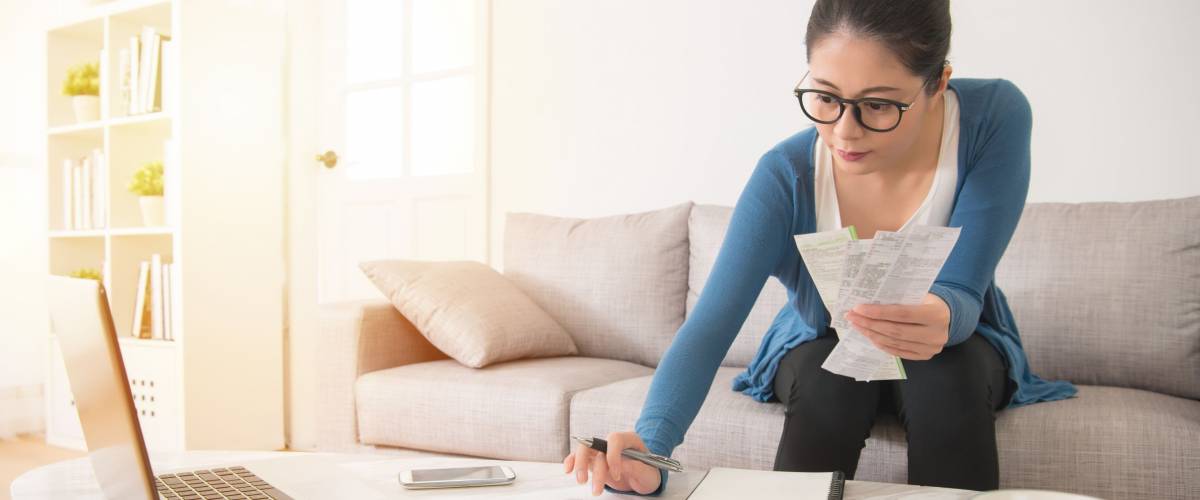 Schools and office buildings prepare for fires by doing fire drills. In similar fashion, you can prepare for a recession with a recession drill — to plan for how you'd get by if your income suddenly went down in flames.
Start by writing down all of your spending for an entire month, including your: phone, housing, cable and utility bills; groceries and gas; and spending on nonessential items such as clothing, shoes and jewelry.
Tracking your spending for even one month can help you identify where you're overspending, so you can build better — and thriftier — shopping habits.
Take stock of your savings, too. Do you have an emergency fund? Experts recommend that we each have enough money set aside to cover up to six months' worth of expenses, just in case.
8. Identify areas for spending less Once you have an understanding of your spending habits, take a look at your list of expenses and identify the nonessentials that could be eliminated or reduced to make a smaller income stretch further.
Then, identify cheaper substitutes for the groceries and household items you purchase regularly.
Experiment by shopping at different stores. Prices can vary greatly between grocery stores, pharmacies and dollar stores, so change up your shopping routine and see how it impacts your weekly bill.
Also, look for ways to reduce your routine expenses. You know, the essentials — like your car insurance. Review your policy, if you haven't done that in a while, then compare rates from at least three other insurers, to see if you can get a better deal.
9. Save, save and save some more In the last recession, millions of Americans became unemployed and stayed that way for a painfully long time.
As the U.S. faces the threat of a new recession, you need to be putting away as much money as you can while you're still working, so you'll be able to manage any lapse in employment.
Take your list of monthly expenses, add them up, then multiply by six to find your recommended emergency savings goal. Keep that money in a high-yield savings account so it will earn the highest interest possible and will be within easy reach if you need it.
Working your side gig, cutting your spending on nonessentials and asking for more hours at work are all ways to funnel more of your income into savings. You'll thank yourself if an emergency — like a layoff — arises.
Sponsored
Kiss Your Credit Card Debt Goodbye
Millions of Americans are struggling to crawl out of debt in the face of record-high interest rates. A personal loan offers lower interest rates and fixed payments, making it a smart choice to consolidate high-interest credit card debt. It helps save money, simplifies payments, and accelerates debt payoff. Credible is a free online service that shows you the best lending options to pay off your credit card debt fast — and save a ton in interest.