Get invested
Baby boomers managed to invest in low housing prices, with real estate one of the best ways to create wealth. That's no longer the case, with housing becoming unaffordable across the United States. But there are other ways that millennials can invest to boost their income.
Now of course I'm not suggesting you start trying to time the stock market, or try to pick the next "big thing." Instead, looking into exchange-traded funds (ETF) that provides diverse exposure to global markets are a conservative place to invest. If they offer a dividend yield, even better. You can use that to reinvest in your portfolio as well.
And remember, it's really not about timing the market, but time in the market. That's where millennials certainly have an advantage over boomers.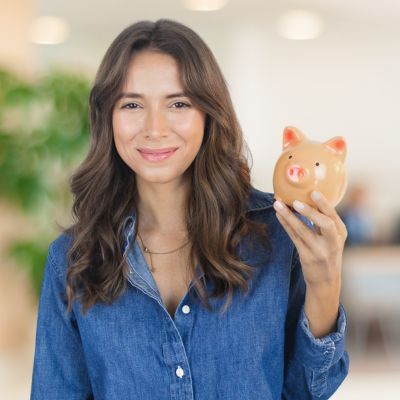 Don't let your money idle in low-interest accounts! Savvy savers are earning up to 10x more interest by keeping their hard-earned cash in a high-yield savings account. Find some of the best options here.
Get Started
Meet with your advisor
Just because you don't have wealth doesn't mean you can't seek out financial help. It doesn't cost anything to meet with your banker, and that's exactly what they're there for. A financial adviser can help you make the most of your income. They can see where you can afford to invest, and where you can afford to cut.
An adviser will also likely help guide you through [making a budget](. And once you have a budget that works for your household, stick to it. By doing so, this is one of the fastest ways to create wealth.
Pay off debt
If you want to be wealthy, stop paying lenders so much to borrow money. Interest rates are rising, inflation is rising, and your credit card and student loans aren't going anywhere. So create a strategy to pay down your debt as soon as possible.
Again, a financial adviser can certainly help you through this. However, there's a simple strategy you can start right now. Make a list of all your debts: credit cards, student loans, mortgage, all of it. Then sort that list from highest interest rate to lowest.
Start putting aside the money dedicated from your budget towards your debts, paying off the highest interest rate first. Once that's paid off, move on to the next.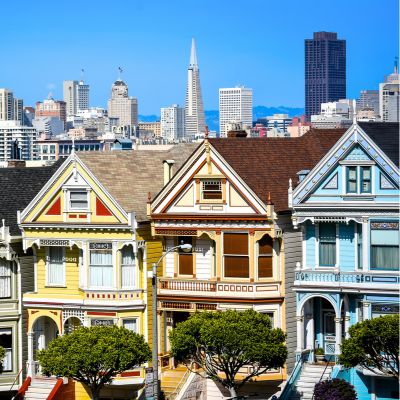 Believe it or not, you don't need millions, or even hundreds of thousands to invest in real estate. Arrived is an online platform where you can invest in shares of rental homes and vacation rentals without the headaches of being a landlord.
Learn More
The bottom line
By investing in long-term growth, meeting with your financial adviser and paying down your debts, millennials can certainly start catching up to their parents.
And honestly, now is the time. We're in a new world of higher interest rates and inflation, and potentially facing another recession. It's an ideal time to look over your budget to see what can stay, and what can go.
Sponsored
Streamline your debt repayment
Having a single loan to pay off makes it easier to manage your payments, and you can often get a better interest rate than what you might be paying on credit cards and car loans.
Credible is an online marketplace offering personalized loan options based on your unique financial situation.
When you consolidate your debt with a personal loan through Credible, you can roll your payments into one monthly installment. Find a lower interest rate and pay down your debt faster with Credible today.