Sriracha and chili peppers
A collective groan could be heard around the country when Huy Fong Foods sent out notice that they were dealing with a "severe" shortage of chilis thanks to bad weather conditions.
As a result the company says it won't be accepting orders until after September, creating a shortage of its Sriracha Hot Chili Sauce.
It's unavailable on Amazon and there are reports that cases have almost doubled in price.
Alternatives: There are plenty of other hot sauces that you could substitute, you could even try making your own sriracha – if you can get your hands on chilis, that is.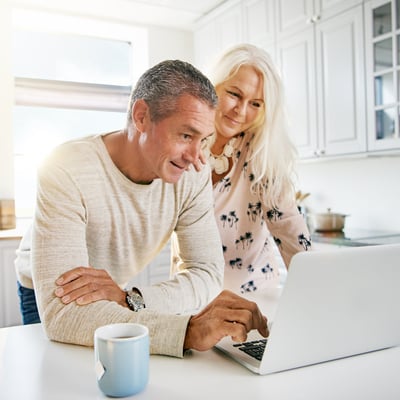 Are you confident in your retirement savings? Get advice on your investment portfolio from a certified professional through Datalign. It only takes 3 minutes to connect with an advisor who puts you first.
Get Started
Mustard
If you want mustard for your summer barbecues you should probably buy it now.
Some of the biggest producers of mustard seed in the world have faced weather problems which has led to a shortage.
Drought in Canada's prairie provinces has led to a decrease in production of mustard seed. Supply is down 36% from 2020-2021, says Agriculture Canada.
France has seen similar issues in its Dijon region. The war in Ukraine is compounding the issue as both Russia and Ukraine are big mustard seed producers.
Alternatives: If you can't find the mustard you're looking for in the grocery store, it's possible to make your own.
More: Earn cash back on your groceries with this app
Cooking oil
It would be hard to miss the steep rise in cooking oil prices, from canola to sunflower oil.
Fats and oils were up 16.9% from May 2021 to May 2022, according to the Consumer Price Index. The prices of vegetable oils were on the rise even before the war in Ukraine, thanks to drought, labor shortages in Malaysia and a limit of exports in Indonesia.
But the Russian invasion of Ukraine has had a major impact on cooking oils like sunflower oil, causing prices to spike even further.
Alternatives: There are a few different options for substitutes such as margarine, vegetable shortening and bacon grease.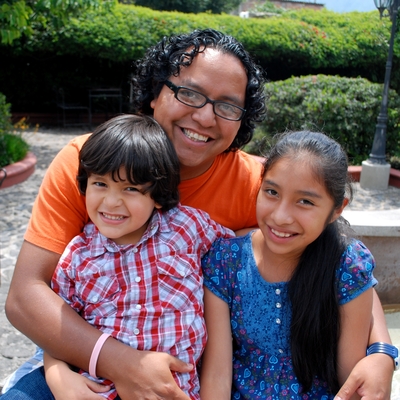 Sign up for Credit Sesame and see everything your credit score can do for you, find the best interest rates, and save more money at every step of the way.
Get Started—100% Free
Meat and dairy products
Over the past year, the Consumer Price Index showed meats, poultry, fish, and eggs rose more than 14%, with eggs increasing a whopping 32%.
Outbreaks of avian flu have affected more than 38 million birds causing the production of eggs to plummet.
Meanwhile, the North American Meat Institute reported that cattle prices are at a record high. The United States Department of Agriculture reported that prices for cattle are up 17.5% above prices in 2021. And that's translating to the grocery store.
"Whenever input costs are a big factor, or transportation is a big factor, you're likely going to see a section heavily impacted by inflation," Charlebois says.
Baby formula
The baby formula shortage has been ongoing for months. In May, Datasembly reported that more than 40% of the baby formula in the U.S. was out of stock.
Product recalls, a factory shutdown and labor shortages have all affected the production and sales of baby formula. Some drugstore chains have even put limits on how much formula one person can buy.
Many states have gone so far as to put a stop to unfair pricing – Georgia and Colorado instituted States of Emergency so price-gouging laws can take effect.
The shortage is so wide-spread, California Gov. Gavin Newsom signed an executive order to establish consumer protections, preventing the sale of formula at a price more than 10% higher than it was in February.
Alternatives: The government has worked to bring in baby formula from other countries to help ease the shortage.
Tampons
Feel like your period might be costing you a little more these days? You're not imagining it.
The average price of a package of menstrual pads has gone up 8.3% while tampons have risen nearly 10% in the past year, according to NeilsenIQ.
Shelf availability fell in March to 95.5%, down 1.5% leading to a shortage. California and Utah were hit especially hard. There are a few factors for the shortage, says Neilsen, including a rise in the price of raw materials, labor and supply chain issues.
Alternatives: Try going with the flow and changing up your brand, or try a menstrual cup.
Coffee
Coffee prices hit a 10-year high in 2021 and they haven't eased in 2022. According to the CPI, the price of ground coffee per pound rose nearly 28% from May 2021 to May 2022.
Bad weather conditions in Brazil over the past couple of years, including drought and frost, and other coffee producing countries have hampered production. The industry is also contending with supply chain issues.
Alternatives: Maybe this is your chance to kick the coffee habit – try tea, apple cider vinegar or matcha.
Pringles and the shrinkflation phenomenon
One way to maintain prices while costs inflate is by just offering less of something while charging the same amount.
The tactic is known as shrinkflation and it's what a lot of companies are opting for. A quick trip down most any aisle at the grocery store will show you this is taking place. Walmart is selling Pringles for $1.78 at both 5.2 and 5.5 ounces. General Mills also downsized its "family sized" boxes of cereals from 19.3 to 18.1 ounces.
A helpful hint: Pay attention to the weight and compare products by unit price.
Sponsored
What are your spending habits?
When you know where your money is going, you can make better financial decisions.
With Rocket Money, get a breakdown of your spending to see exactly where your money is going. Manage subscriptions, lower your bills and put your savings on autopilot.
Managing money just got easier with the Rocket Money app.