1. Search for your lost and unclaimed money You'd be surprised how common it is for people to leave cash behind as they switch banks or open new checking and savings accounts. And relatives sometimes name loved ones in their life insurance policies without ever telling them.
You might assume none of that applies to you — but lots of people think likewise. That's why more than $40 billion is out there waiting to be claimed by rightful owners, according to the National Association of Unclaimed Property Administrators.
Consumer Reports has said the total includes at least $1 billion in lost benefits from life insurance policies, with payouts of up to $300,000.
Want to see if you have any cash to claim? Start your search at MissingMoney.com, where you can either enter your name or look up your state's unclaimed property office.
Once you've done that, check with the IRS to make sure you haven't missed any tax refunds. If you think you qualified for a refund but neglected to file, you can amend past tax returns for up to three years.
Save money when you shop online
You're already shopping online, so why not get the best deal while you're at it?
Capital One Shopping is a free browser extension that automatically looks for lower prices on the items you're viewing, and notifies you whenever there's a better deal available from another retailer.
Save Now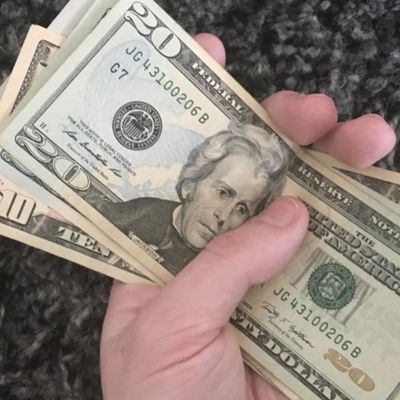 2. Refinance your mortgage or student loans During the current economic crisis, millions of U.S. homeowners have requested forbearance to put their mortgage payments on hold, and Americans with federal student loans have been given a break on those payments through Sept. 30.
The financial emergency also has presented opportunities to create some room in your budget by dramatically lowering the cost of all of that debt.
The Federal Reserve slashed a key interest rate to close to zero, and other rates have been tumbling throughout the economy. Mortgage rates are the lowest in history, so it's possible to find a 30-year loan for under 3%.
If you shop around for a great rate and refinance, you can chop down your monthly payment and save thousands over the lifetime of your loan. And now you can refinance even if you're in forbearance.
Student loans can be refinanced, too, to reduce those monthly bills, save you thousands of dollars in interest, and help you pay off that debt more quickly.
3. Take on freelance or gig work While you hunt for a new full-time job, you have plenty of money-making options than previous generations ever did during tough times.
Online marketplaces can help you find freelance or gig work to put your skills and talents to work as you search for your next opportunity. You might like the part-time work and the money it brings enough to keep a side hustle going once you return to the 9-to-5 world.
When you put yourself out there on a digital marketplace, you can charge between $5 and $10,000 per gig, depending on the demand for what you bring to the table.
You can offer to do relatively simple tasks that require some skill, like writing blog posts, drawing caricatures or recording voice lines. Or you can flex your serious marketing or programming know-how.
As your reputation grows, you can increase the price of your services and make even more money.
Stop overpaying for home insurance
Home insurance is an essential expense – one that can often be pricey. You can lower your monthly recurring expenses by finding a more economical alternative for home insurance.
SmartFinancial can help you do just that. SmartFinancial's online marketplace of vetted home insurance providers allows you to quickly shop around for rates from the country's top insurance companies, and ensure you're paying the lowest price possible for your home insurance.
Explore better rates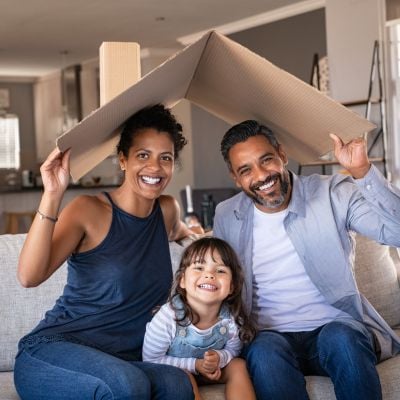 4. Consolidate your debt at lower interest Carrying a mortgage and a little bit of other debt is OK, but if you're relying on credit cards or payday loans to make ends meet while you're out of work, your monthly bills are probably alarming.
Credit card companies have been providing relief by allowing customers to put their payments on hold or make smaller minimum payments. But typically the interest keeps piling up at an average 16% APR, according to the latest survey from CreditCards.com.
Don't hand over your badly needed unemployment benefits or stimulus check to lenders, but instead look into consolidating credit card and other debt into one low-interest loan.
You'll have fewer bills to worry about each month, and it'll be much easier to catch up when you're not blowing so much of your money on interest.
Consolidating your debt could save you hundreds of dollars a month and thousands over the course of your loan.
5. Earn even when you're doing 'nothing' When you're out of work, it's easy to fall into a funk and reserve some of your time for a little Netflix or Hulu therapy.
Nobody will judge you for that. But you could multitask on your phone or laptop during that downtime, and earn a little extra cash for groceries and other purchases.
You can sign up for rewards programs that give you cash and gift cards for simple tasks like completing surveys or watching interesting videos. It's sort of like being in a focus group, but you don't have to leave the house. Or the sofa.
How often you choose to participate is totally up to you, so you can go at your own pace. Put it down for a few days and pick it back up when you have time.
Sponsored
Follow These Steps if you Want to Retire Early
Secure your financial future with a tailored plan to maximize investments, navigate taxes, and retire comfortably.
Zoe Financial is an online platform that can match you with a network of vetted fiduciary advisors who are evaluated based on their credentials, education, experience, and pricing. The best part? - there is no fee to find an advisor.