Deep clean your budget With any new season upon us, it's an excellent time to eliminate unnecessary expenses. Look back at your spending habits last season, make adjustments to your budget, and make plans for upcoming significant costs, especially unexpected ones.
Surface-clean a budget that mostly works by making minor adjustments and changes. Deep-clean your budget if it isn't working for you by starting over with new expenses and priorities in mind.
Significant life changes may require a complete and total overhaul of your budget.
Save money when you shop online
You're already shopping online, so why not get the best deal while you're at it?
Capital One Shopping is a free browser extension that automatically looks for lower prices on the items you're viewing, and notifies you whenever there's a better deal available from another retailer.
Save Now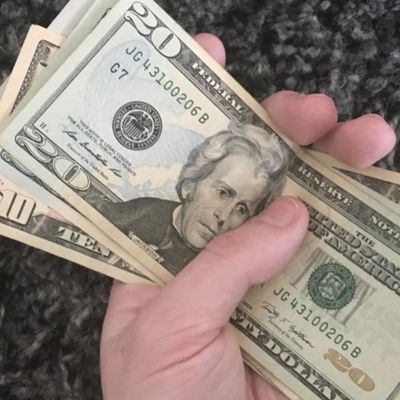 Dust off your savings
You may have started the year with great ideas and plans to save money. Have you succeeded, or have you forgotten about it? Now is the time to dust off all the old saving goals and figure out how you will reach them.
Start small with realistic expectations. An initial goal of saving $1,000 is a good start. Keep it slow and steady, and you will succeed.
The main thing to remember is to keep saving — even if it's only a little bit at a time.
Throw out debt and monthly payments Many Americans are struggling under moutains of debt that are holding them back. Monthly debt payments keep you from saving for the future, investing in yourself, and sometimes from making positive personal moves.
Paying off debt that is holding you back can release you from onerous monthly payments and help you make more positive money moves in the future.
Becoming debt-free is a great goal, and no matter which order you choose to pay off your debts, you will soon see sparkling clean finances.
Stop overpaying for home insurance
Home insurance is an essential expense – one that can often be pricey. You can lower your monthly recurring expenses by finding a more economical alternative for home insurance.
SmartFinancial can help you do just that. SmartFinancial's online marketplace of vetted home insurance providers allows you to quickly shop around for rates from the country's top insurance companies, and ensure you're paying the lowest price possible for your home insurance.
Explore better rates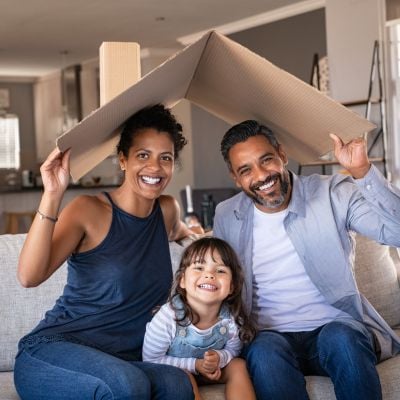 Reframe your mindset
Do your pictures need new framing? A new frame can make a whole room look new again! No matter what challenges you are facing, having a different mindset can help you reframe the entire situation.
Take the time to figure out what is holding you back and what you can use to help move forward. Educate yourself on the possibilities and opportunities you have in your life.
Discard the old, outdated poverty mindset frame and move towards an abundance mindset instead.
Declutter extra spending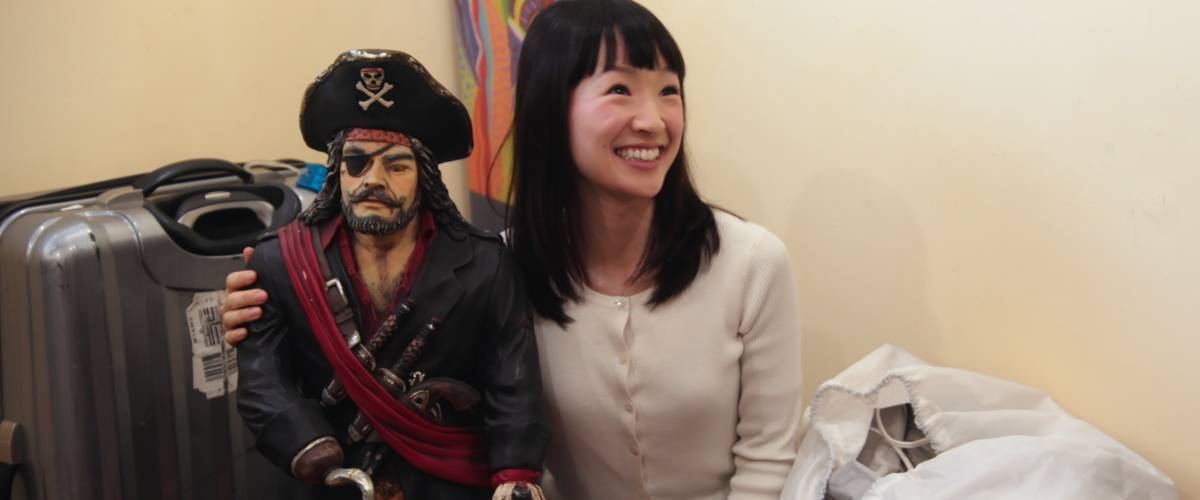 Like Marie Kondo, the decluttering expert, says, only hold onto things that spark joy. You can take this to the next level by writing down every expense that you have.
Decide which ones spark joy and which ones can be lovingly discarded by canceling or selling.
You know what really sparks joy? Having extra money that you can use to save for retirement.
Get rid of old stuff
When does spring-cleaning actually make you money? When you go through your old stuff and decide what you can sell. Old clothes, toys and books (and many more things) can be sold online or through a garage sale.
Anything that can't be sold can be donated — and you may even get a tax write-off.
Organize your money Making sure that all your stuff is in the right places and in the right containers is a big part of spring-cleaning. It's the same thing with finances.
Every so often, you need to make sure that your money is in the best place and in the best account. It's time to take stock of the bank accounts that you use and make sure you are using interest-bearing accounts where it makes sense.
Redecorate your financial plan
Spring-cleaning is a great time to do the math and figure out how much money you need, both for day-to-day living and retirement.
Add up all of your monthly expenses, including special treats, nights out, and anything else you tend to purchase throughout the month and multiply by 12. Then, add in all your recurring expenses that might come up quarterly or annually. These could include things like taxes, car registrations, school fees, and insurance.
This list will give you a good idea of your annual expenses and give you a starting point to determine how much you need to save for emergencies, like unemployment, and for retirement.
Set up routine maintenance To keep our houses running smoothly and avoid any big trouble done on the road, we constantly need to be doing routine maintenance. Beginning to maintain regular financial check-ins includes monitoring your investment portfolio.
You should be at least checking quarterly and rebalancing one to two times per year to ensure you remain on track to meet your financial goals both in the short and long term.
These investment monitoring apps can help you see all of this information in one place and provide you with the insights you need to inform your investment performance and progress.
Prepare for winter
Just as squirrels use spring to store food for the upcoming winter, we should always be ready for a recession. Now is a great time to implement steps that would prepare you for any financial havoc the future recessions may cause.
Preparing for a dark time isn't being pessimistic; it is realistic and responsible.
Spring-cleaning your finances When you actually start spring cleaning your home, don't forget to help your finances out by decluttering and selling the stuff you don't need anymore. You can hold a garage sale or sell things online.
It's excellent to spring-clean your house and help spring-clean your finances at the same time.
Finances, just like your home, are in need of regular touch-ups and a good, old-fashioned spring-cleaning. Get ready for the year ahead by doing a proper spring cleaning of your finances.
Sponsored
Follow These Steps if you Want to Retire Early
Secure your financial future with a tailored plan to maximize investments, navigate taxes, and retire comfortably.
Zoe Financial is an online platform that can match you with a network of vetted fiduciary advisors who are evaluated based on their credentials, education, experience, and pricing. The best part? - there is no fee to find an advisor.