1. 'Helping' with your repayment hiatus
Student loan repayment was first put on hold in March 2020, when shutdowns to fight the virus left millions without work and struggling to pay bills.
After several extensions, the moratorium is currently in place through May 1, 2022.
At the very beginning of the pause, consumer advocates reported that scammers were calling and directing people to "apply" for the forbearance program. Borrowers were typically asked to provide personal information.
But note: The long repayment break doesn't require you to apply by phone or fill out any type of form. In fact, you don't have to do anything at all — the federal government will just keep your loan on hold if it's eligible.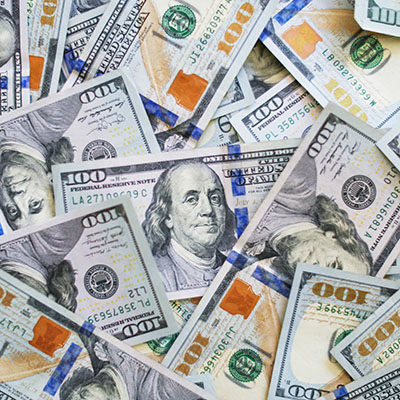 Credible is a website that helps you save on interest. Interested? Use Credible to shop around and find the best rate for you on a variety of personal loan products, including student loan refinancing and personal loans for debt consolidation.
Find your rate
2. Asking for upfront fees
Some victims have been asked to pay fees for debt relief, including the government's reprieve from student loan payments and interest. For borrowers weighed down with tens of thousands of dollars in college debt, it might even sound like a good deal.
What the fraudsters don't want you to know is that the current forbearance and various services offered by the U.S. Department of Education are available at no cost.
Those services can allow you to change your repayment plan, consolidate your loans, help you qualify for loan forgiveness programs already available, or get your loans out of default.
"If you are contacted by a company asking you to pay 'enrollment,' 'subscription,' or 'maintenance' fees to enroll you in a federal repayment plan or forgiveness program, you should walk away," the department says.
3. Promising total loan forgiveness
Biden has proposed forgiving $10,000 in federal student debt per person. With Americans currently holding more than $1.7 trillion in student debt, the plan would not only help borrowers, but it also would help stimulate the economy during the recession.
Naturally, scam artists see an opening — so don't be surprised if a company offers to help you get student loan forgiveness immediately.
Biden hasn't even taken the oath of office yet, so be more than a little suspicious if you receive a pitch like that from any person or company.
The Education Department says no one can offer immediate — or, for that matter, total — loan forgiveness.
"Most government forgiveness programs require many years of qualifying payments and/or employment in certain fields before your loans can be forgiven," the department's website states.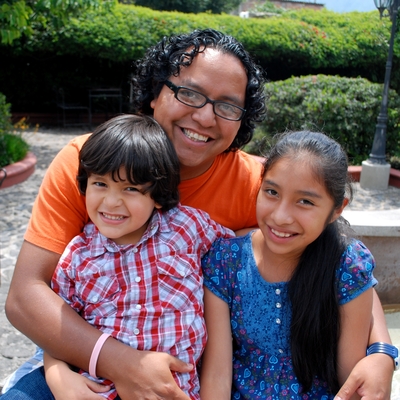 Sign up for Credit Sesame and see everything your credit score can do for you, find the best interest rates, and save more money at every step of the way.
Get Started—100% Free
4. Requesting sensitive information
Beware of any company that contacts you requesting student borrower information that should be kept personal, including your Federal Student Aid ID or password.
That ID is akin to your written signature, according to the Department of Education, which says it will never ask you for it, and other companies shouldn't either. With access to your ID information, a scammer might make all sorts of changes to your account without your knowledge.
It's even more serious if a company asks you to give it power of attorney over your student loan account. Fraudulent companies want these authorizations so they can change your account and contact information — potentially to commit identity theft.
Legit ways to deal with student debt
Refinance your loans
If your loans are from a private lender, you may be able to significantly drop your monthly cost by refinancing your student loan into a lower interest rate. Rates have dropped to all-time lows during the pandemic.
But it'll be hard to qualify for a super-low refinance rate without a decent credit score.
If you're not sure about your score, use a website that will let you check it for free and give you personalized tips on how to boost it, if it's not in great shape.
Take your payments off pause
Though it looks like the breather from federal student loans will be extended under the incoming Biden administration, why not make your payments anyway?
It's tempting to keep taking advantage of the moratorium, especially if your financial situation is dire. But making your regular payments — and even paying more than you usually do — is a smart idea, if you can afford it.
Since the interest rates on federal student loans are currently frozen at 0%, any payment you make now will go entirely toward the principal of your loan. That means you'll be able to take a much bigger chunk out of your debt than you normally would, and make it all go away more quickly.
Sponsored
What's best way to use a personal loan?
A personal loan can be used to consolidate debt, take a much-needed vacation or complete that home improvement project.
With Credible, get a personal loan quote from vetted lenders in minutes - for free. There are no hidden fees and you can get prequalified in just three minutes.
Don't let a lack of cash hold you back.