Buying textbooks
While in college, it helps to save as much money as you can at every opportunity. While you can cut down spending on things like rent, food, and transportation by getting a roommate, cooking at home, and taking public transit, spending less on required textbooks can be a bit tricky.
Every course will ask you to buy one or more textbooks, and your professors are likely to put their own publications on the list. How can you risk not buying their masterwork when it's virtually guaranteed to be on the exam?
In one reddit thread, students discussed their textbook horror stories. Some courses required students to write online quizzes using materials available only through paid subscriptions. Others paid $100 to "rent" e-textbooks that "expired" after one year. Some professors asked students to buy "required editions" of materials published specifically for their particular school, preventing the students from taking advantage of the used textbook market.
The worst situation we encountered was that some students had purchased required textbooks that were not used even once during the entire course.
Obviously, there are some textbooks you'll have no choice but to buy, which just means that it's that much more important to save money where you can.
So, what can you do to keep your costs down and still ace your courses? Get smart. Share. And be really, really cheap.
More: Best investing books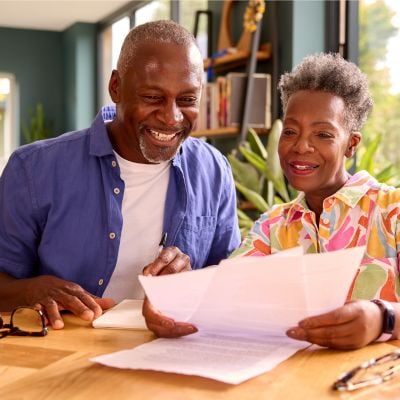 Having a single loan to pay off makes it easier to manage your payments, and you can often get a better interest rate than what you might be paying on credit cards and car loans.
Credible is an online marketplace offering personalized loan options based on your unique financial situation.
When you consolidate your debt with a personal loan through Credible, you can roll your payments into one monthly installment. Find a lower interest rate and pay down your debt faster with Credible today.
Find your rate
Alternatives to expensive textbooks
For an average undergraduate student, is there any way out of this dilemma? It's obvious that certain textbooks are a must. How does one get through college and not empty the contents of your wallet on textbooks?
1. Head to the library
School libraries are the first go-to place for free access to textbooks, but there are a couple of drawbacks when it comes to your school library's book collection:
Copies are limited to about two or three (at most, maybe five) copies of each book.
Even if there are slightly more copies available of in-demand books, they're almost always checked out.
Depending on the library policy, there is usually a time limit on the book. While some textbooks can be borrowed for a month (or even for an entire semester), some materials can only be checked out for a couple of hours — and only inside the library!
Some references are not even available in the library.
This is where the inter-library loan ("ILL") network comes in. The ILL is a network of college and university libraries that allow the sharing of their books and other materials, even theses and copies of dissertations. Users of ILL libraries can check the inter-library catalog to check for titles that aren't available in their own library. Stan Chan, a former student at Penn State, discovered the ILL and managed to save over $2,000 on textbooks in his four years of schooling.
Borrowing is free and easy! The process for borrowing varies for each participating college, but generally, requests are placed through a website connected to the ILL system. The library couriers the book to your university library (which usually takes a week), and you just pick it up at no cost. Colleges have different policies on the length of book loans, but the longest one we have heard of is one semester.
2. Check online
Some campus bookstores have a used textbooks section where you can check if your course titles are available. You might even be able to buy the book a student used just the previous semester. If this doesn't work, then shopping online is the next best bet.
Many colleges have web-based networks where students can connect to find others in their program. Don't be afraid to branch out and ask around to see if anyone took the same course earlier in the year or the previous year.
A handy tip is to use the ISBN number of the book to search and compare prices on sites like Amazon, Barnes & Noble, eBay, or Chegg.
As annoying as this may be, materials listed on course syllabi are mostly "recommendations" and are not actually required materials. It doesn't make sense to buy the whole book if only a few pages or a chapter (or two) will be used as additional lecture material. Cengage, for example, offers unlimited access to their library of eTextbooks and course materials for an entire term (four months) for $70.
Renting an electronic version of a textbook is also a cheaper option than buying a new one. Kindle's Textbook Rental service allows you to "lease" a book for a period of time. A Kindle edition of a book can be rented for as low as $29 for 30 days and over $40 for 120 days, which is the typical length of a semester. You can also rent a print copy of a book on sites like Chegg.
VitalSource is an online service that offers cheaper e-book formats of textbooks from major publishers like Pearson, John Wiley & Sons, Nelson, McGraw-Hill and Freeman and Worth. Like Amazon and Chegg, VitalSource also lets you choose to buy or rent the e-books.
Interestingly, international editions of the same book your professors wants you to buy are significantly cheaper. Some titles may have a different ISBN number on the outside cover, a different cover design, or a different binding, but the pages, units, and main content are essentially the same as American editions. Some are an exact replica, except they have the word "International" printed on the cover. Sites like AbeBooks and Biblio are good places to start searching for international editions. The price differences on foreign Amazon sites are ridiculous, too. You can find books for half the price of American editions (including shipping)!
3. Ask your friends and classmates
Ask your friends or classmates if you can borrow their textbook so you can photocopy specific pages, take notes or read from the textbook when they aren't using it themselves. Borrowing might not always be the most conveient options, but hey, it could be worth an ask to save a couple hundred dollars.
4. Buy an older edition
In many cases, new editions don't contain major changes in the content, except perhaps for a few updated facts and findings added to existing chapters. In many cases it's perfectly fine to work with a used, older edition version of a book and simply borrow the latest edition and photocopy pages with critical updates.
Obviously, don't go back to the first edition if your professor has asked you to purchase the tenth edition. Use your best judgment. I personally took the gamble on buying used books during my school years, and with the notes I took during lectures, I got away with using previous editions. Every. Single. Time.
5. Wait for the first class to finish
One trick from my own money-saving arsenal is to wait to buy any books until after the first class. I've personally experienced my professors changing the reading list in the first class, crossing books off the list or adding new ones. Unless you're in a tiny class with ten people, no professor is going to call you out for missing the readings for the first class.
If you wait for the first class, you'll also see the full course syllabus and the exact page numbers you'll need. You'll see if a book only appears on the list once the entire semester. If you wait for the first class, you can figure out what's worth buying.
Most importantly, you can make connections with the students in your class. Buying a $200 textbook is a lot less painful if you split it four ways and share. You can even sell this 95% new book to another student in your class when you're done, and split the money you make back amongst the four students. There's no point in being shy! Most students are in the same boat as you.
Food for thought
The point of this article is not to convince you that professors are evil geniuses who are out to take all your money. In fact, professors are often modestly paid and are kept on staff based on their ability to conduct research and publish the very same books the college is selling in the bookstore. Like students, professors are often small cogs in a much bigger machine.
That's why you'll find that some professors are very understanding about the cost of school. They'll write their own practice problems and test questions and post them online. Some allow students to use old editions, and more importantly, clarify which works are "recommended" materials on the course syllabus. If your professor didn't already do this, then either go to your TA, explain the situation and ask for guidance or go straight to the professor and ask them in private. As professional academics who've made schooling their life, your professors are in the best position to understand the cost of college! You might be surprised at how much they're willing to help.
The point is that students aren't totally at the mercy of their education institutions. You're in college to get an education, so embrace the challenge! Going to college is often students' first chance to learn about life. Your very first lessons in college might as well be in finance: how to reduce living expenses, spend less on food, share costs, and figure out how to live within your means.
Don't let yourself be discouraged by the cost of school. As long as you work on your budgeting skills and use our handy money saving guides here at MoneyWise, you can get ahead of major debt and come out on the other side with a degree that will get you an actual job.
Sponsored
This Company Will Help Nearly Anyone Get Rid of Credit Card Debt
Do you feel like paying off your credit card is a constant grind, with no end in sight? You're not alone. A personal loan offers lower interest rates and fixed payments, making it a smart choice to consolidate high-interest credit card debt. It helps save money, simplifies payments, and accelerates debt payoff.
Credible is a free online service that shows you the best lending options to pay off your credit card debt fast — and save a ton in interest.