Student loan forgiveness remains a big question Broad student loan forgiveness would give millions of Americans more room in their budgets to pay off other debt, save or start investing.
Biden has said since the campaign that he favors canceling some federal student loan debt for every borrower, but during a CNN town hall in early February he expressed doubt that he could go as far as some members of Congress would like.
"I am prepared to write off the $10,000 debt but not 50 (thousand), because I don't think I have the authority to do it," the president said.
Democrats including Senate Majority Leader Chuck Schumer and Massachusetts Sen. Elizabeth Warren have been pushing hard for up to $50,000 in forgiveness.
Schumer has had this message for Biden: "You don't need Congress; All you need is the flick of a pen." Stepping up the pressure, the New York Democrat said in mid-March that the Justice Department was looking into the authority issue.
But the president has asked his education secretary to investigate the question, too. Even so, Biden is working on other priorities at the moment — namely, a $2 trillion infrastructure plan.
Kiss Your Credit Card Debt Goodbye
Having a single loan to pay off makes it easier to manage your payments, and you can often get a better interest rate than what you might be paying on credit cards and car loans.
Fiona is an online marketplace offering personalized loan options based on your unique financial situation.
When you consolidate your debt with a personal loan, you can roll your payments into one monthly installment. Find a lower interest rate and pay down your debt faster today.
Get Started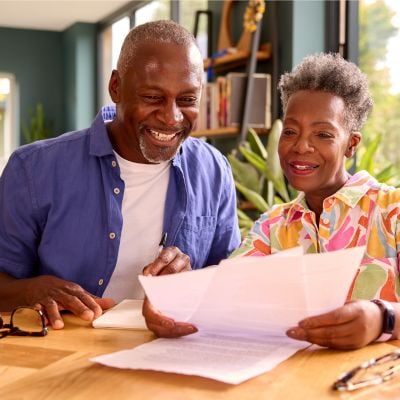 The case for refinancing your student loans Some signs suggest the groundwork is being laid for widespread student loan forgiveness.
Within the span of about 10 days, the Biden administration recently canceled $2.3 billion in student loans for certain borrowers, and the COVID relief law now paying out those third, $1,400 stimulus checks includes a huge tax exemption on forgiven student debt.
But Biden's plan for reducing student debt is still just that — a plan — and governing through executive orders can be risky, politically. So impactful federal student loan relief is not exactly guaranteed.
Instead of waiting around, you might want to consider refinancing your student loans at a record-low interest rate.
Think about the interest paid on a $100,000 student loan. If a borrower originally took on that loan at a 7% interest rate and then refinanced it to a new loan at 3%, that's a savings of $4,000 a year on interest payments.
A gamble that may be worth it Since the government doesn't offer refinancing on its loans, a refi of a federal loan involves switching to a private student loan offered by a bank or other private-sector lender.
Doing so would disqualify you from any loan forgiveness that comes along from the federal government. But that may be a gamble worth taking.
With the economy on the road to recovery, interest rates are under pressure — so student loan rates are likely to rise.
By waiting for presidential action that may not materialize and not refinancing your student loans now, you could miss out on an opportunity to save some real money.
Note that if you already have private student loans, you don't stand to benefit from any federal forgiveness measures. So, if you haven't already done it, you'll want to compare rates from multiple lenders and refinance your college debt at one of today's low rates.
Sponsored
This Company Will Help Nearly Anyone Get Rid of Credit Card Debt
Do you feel like paying off your credit card is a constant grind, with no end in sight? You're not alone. A personal loan offers lower interest rates and fixed payments, making it a smart choice to consolidate high-interest credit card debt. It helps save money, simplifies payments, and accelerates debt payoff.
Fiona is a free online service that shows you the best lending options to pay off your credit card debt fast — and save a ton in interest.