'Hot political potato'
In September, the U.S. consumer price index rose 3.7% from a year ago.
"People are looking at the cost of energy, protein, car loans, mortgages," O'Leary said. "These are complicated situations because of the rate hikes that happened so quickly. But there's no question inflation is not going down — it's north of 3.5%."
Since the U.S. central bank is committed to using monetary policy to bring inflation down to 2% over time, O'Leary believes more rate hikes could be on the way.
"The Fed may have to increase rates another 25 or 50 basis points as early as January, February. It will be a very hot political potato and it's going to become an issue because it hits you every day at the pump and hits you every day at the grocery store," O'Leary said, adding that inflation has been "hurting presidential runs on both sides of the aisle" for decades.
Kiss Your Credit Card Debt Goodbye
Having a single loan to pay off makes it easier to manage your payments, and you can often get a better interest rate than what you might be paying on credit cards and car loans.
Fiona is an online marketplace offering personalized loan options based on your unique financial situation.
When you consolidate your debt with a personal loan, you can roll your payments into one monthly installment. Find a lower interest rate and pay down your debt faster today.
Get Started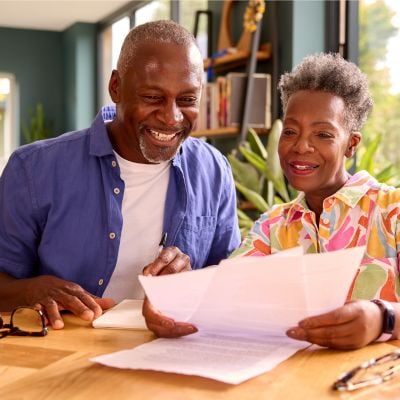 Fighting inflation
In times of rising prices, consumers might want to prioritize essential expenditures and limit discretionary spending by focusing on necessities such as food, housing and health care.
As O'Leary indicated, you may have to downsize — particularly for items that require borrowing money.
Another adjustment involves budgeting more meticulously and tracking expenses closely to identify areas where cuts can be made. For instance, if you think you are paying too much for your home or auto insurance policy, you might want to compare insurance and save up to $500 a year.
Investing in inflation-resistant assets can be another way to safeguard purchasing power. For instance, investing in real estate is a popular strategy to hedge against inflation. As the price of raw materials and labor goes up, new properties are more expensive to build, and that drives up the price of existing real estate.
Well-chosen properties can provide more than just price appreciation. Investors also get to earn a steady stream of rental income. Although obtaining a mortgage might entail paying high interest rates, these days, you have a variety of options to invest in real estate without buying a house.
Sponsored
This Company Will Help Nearly Anyone Get Rid of Credit Card Debt
Do you feel like paying off your credit card is a constant grind, with no end in sight? You're not alone. A personal loan offers lower interest rates and fixed payments, making it a smart choice to consolidate high-interest credit card debt. It helps save money, simplifies payments, and accelerates debt payoff.
Fiona is a free online service that shows you the best lending options to pay off your credit card debt fast — and save a ton in interest.